The state of Arkansas is a nature lover's paradise. Filled with natural beauty like the Ozarks in the north and Hot Springs in the center, the state has worked tirelessly to preserve its precious natural landmarks. While The Natural State is a cyclist's paradise with miles of bike paths woven over the landscape, it is also a land for artists and art lovers to explore and find inspiration. Step inside as we take an artistic journey across Arkansas. 
Eureka Springs
When traveling from Nashville to Arkansas, Eureka Springs makes a natural first stop on an artistic tour of the Natural State. Fondly referred to as "quirky," Eureka Springs abounds with art. What began as a pilgrimage for the afflicted to bathe in the healing waters of the mountains became a permanent residence for those who fell in love with the natural stillness of the area. The town is full of well-preserved Victorian-era buildings, and the architecture alone will delight design enthusiasts. Visitors can explore Flatiron Flats, the Crescent Hotel & Spa, the Palace Hotel & Bath House and much more. In addition to architecture, the town is full of public art to be enjoyed by locals and out-of-towners alike. 
Eureka Springs is known for its penchant for eccentricities, especially with regards to The Art Colony. Here, you can get up close as creators ply their craft — like a chef's table but for artists. Visitors can stroll through the 14 studios dotted throughout the property and watch artists work on anything from stained glass, scrimshaw, music, chainsaw sculpture, glassblowing, painting and more.
After a long day of exploring this whimsical town, visitors can relax in an array of charming inns, bed-and-breakfasts, or historic hotels like the Crescent Hotel & Spa. This property — a member of Historic Hotels of America — offers dining, yoga, a sundae bar and a self-guided scavenger hunt as well as family- and pet-friendly accommodations to relax and unwind after a full day of art exploration. The list of opportunities is endless; for a statewide tour, Eureka Springs is a crown jewel.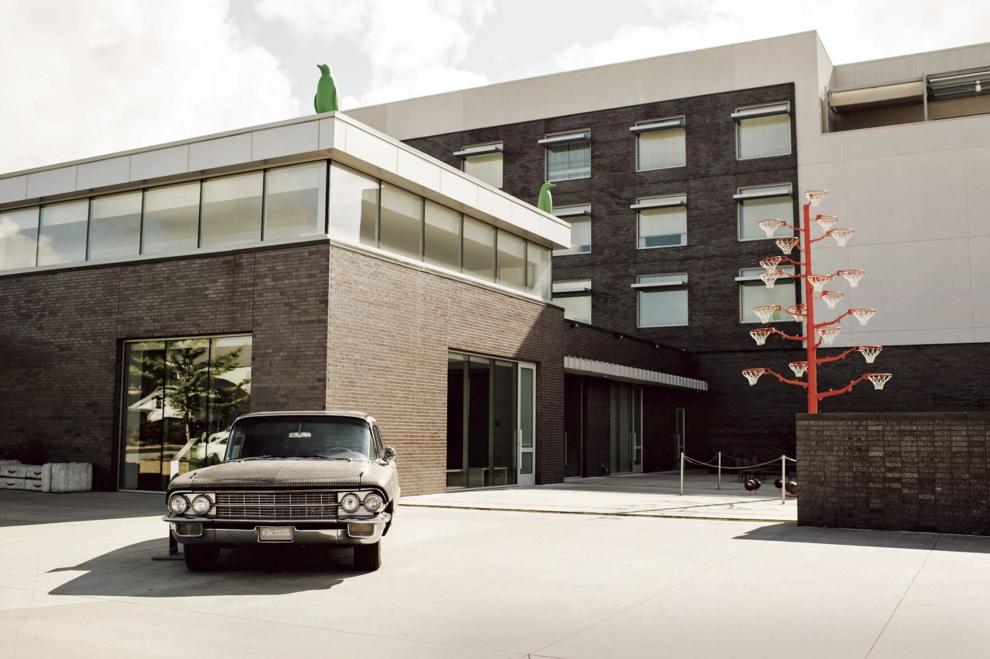 Bentonville
While officially known as the birthplace of the world's largest retailer, Walmart, the town of Bentonville offers travelers a plethora of artistic attractions to fill any aesthete's time. This year, the city celebrates 150 years of history and heritage. For art lovers, the city offers an impressive amount of art per square foot. The revered Crystal Bridges Museum of American Art treats guests to a massive display of artistic mastery. Crystal Bridges is nestled on 120 acres of forest in the Ozarks with five miles of trails to wander, so guests can spend hours exploring both the exhibits — housed within stunning architecture — and the natural landscape. Additional attractions include the Peel Museum & Botanical Garden, the Momentary, the Museum of Native American History, Art On The Square and much more.
At night, the 21c Museum Hotel Bentonville offers a boutique combination of respite and art; their galleries are available to the public for free every day of the year. There are rotating exhibitions, so repeat guests will find thought-provoking new pieces with each visit, and — located conveniently within the 21c Museum Hotel — The Hive offers destination dining surrounded by art.
Even chefs in Bentonville create with an artistic flair. Venues like The Preacher's Son and hidden bar Undercroft — housed in the same skillfully reimagined church — offer elevated casual dining and creative cocktails.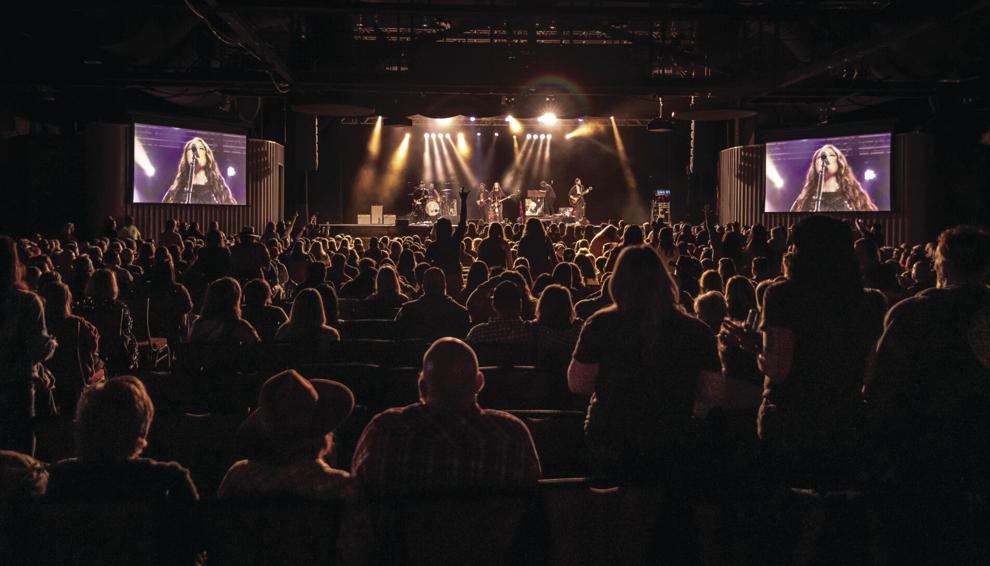 El Dorado
Just two-and-a-half hours south of Little Rock lies the town of El Dorado. Known since 1921 as a key city for oil production and refinement, El Dorado has enjoyed a rich and unique history in south-central Arkansas.
In 2017, El Doradoan civic and business leaders gathered to create the Murphy Arts District (MAD), providing the region with outlets for creative expression. Initially transforming a 1920s kit-car showroom into a cabaret stage, adjoining amphitheater and playscape, MAD blossomed into a unique event and concert destination for headliners and up-and-coming performers from across the nation.
In addition to arts venues, El Dorado's town square is dotted with charming, locally owned cafes and luncheonettes that line the perimeter. While a true escape for performing arts, the city also offers natural escapes like walking and biking greenways — part of a web of trails connecting the entire state. This walkway labyrinth includes the South Arkansas Arboretum Loop: an easy, three-quarter-mile route that is beginner-friendly and perfect for tiny hikers. For rest and relaxation, The Haywood El Dorado is the perfect spot to recharge after a day of exploring this golden city.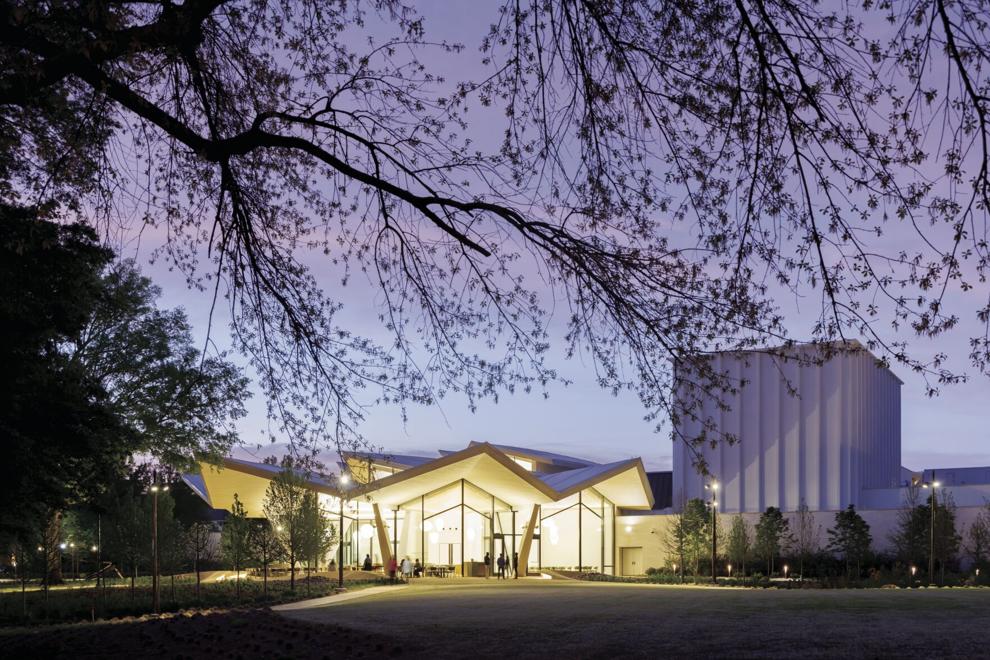 Little Rock
In addition to a fantastic dining scene that suggests a mildly well-kept foodie secret — Little Rock has a robust art scene. The city is bursting with museums, galleries and gardens to explore. Works from both nationally and locally known artists are celebrated citywide. Designed by Chicago-based Studio Gang, the Arkansas Museum of Fine Art (AMFA) has long been an acclaimed center for visual and performing arts, as well as for educational experiences. The stunning modern design houses a 14,000-object permanent collection as well as rotating exhibits and performances for all. As a bonus, admission is always free.
In addition to the AMFA, the city offers Gallery 26, highlighting artists of Central Arkansas; Galleries at Library Square; and Windgate Gallery, just to name a few. For the more outdoor-minded, the blossoming Vogel Schwartz Sculpture Garden is a perfect option; stroll along the banks of the Arkansas River and take in nearly 100 works. This garden of public sculpture grows annually, thanks to a competition funded by the Sculpture at the River Market nonprofit.
For unique lodging, the impressive Capital Hotel is ideal. Born of the days of grand hotels, the property — called "the front porch of Little Rock" — has a stately and imposing presence while offering outstanding luxury and "Southern Comfortable" service. The Capital Hotel is steps away from fun nightlife and dining experiences, making this a must-stay for a well-rounded visit.