Are you planning a trip to Bulgaria and want to stay connected?
If so, then you'll need to consider how you will access the internet while in Bulgaria.
Ready To Travel? Don't Go Without Travel Insurance.
I recommend SafetyWing Nomad Insurance, an affordable travel insurance offering automatic monthly payments that you can cancel anytime. I've been using it since 2019, and I can assure you it's the perfect solution for nomads like you and me. Learn more by reading our SafetyWing review.
WiFi is widely available throughout the country, but there are some things that travelers should know before they go.
In this guide, we'll discuss what you need to know about using WiFi and the Internet in Bulgaria so that your travels can be as stress-free as possible.
We'll cover topics such as the availability of public hotspots, data plans available, and tips on staying secure when being online.
With this information, you can rest assured that staying connected during your trip won't be an issue!
So without further ado, let's look at what you need to know about the Internet and WiFi in Bulgaria.
WiFi Availability In Bulgaria
When it comes to WiFi availability, Bulgaria is quite well-covered.
Public hotspots are available in many places (hotels, restaurants, cafés, and airports), and data plans can be purchased in local stores.
If you're looking for a place to get online, find a restaurant or a café.
WiFi in Bulgaria is usually free, which makes the whole thing easier! Although, you might need to purchase a coffee or food to get the password.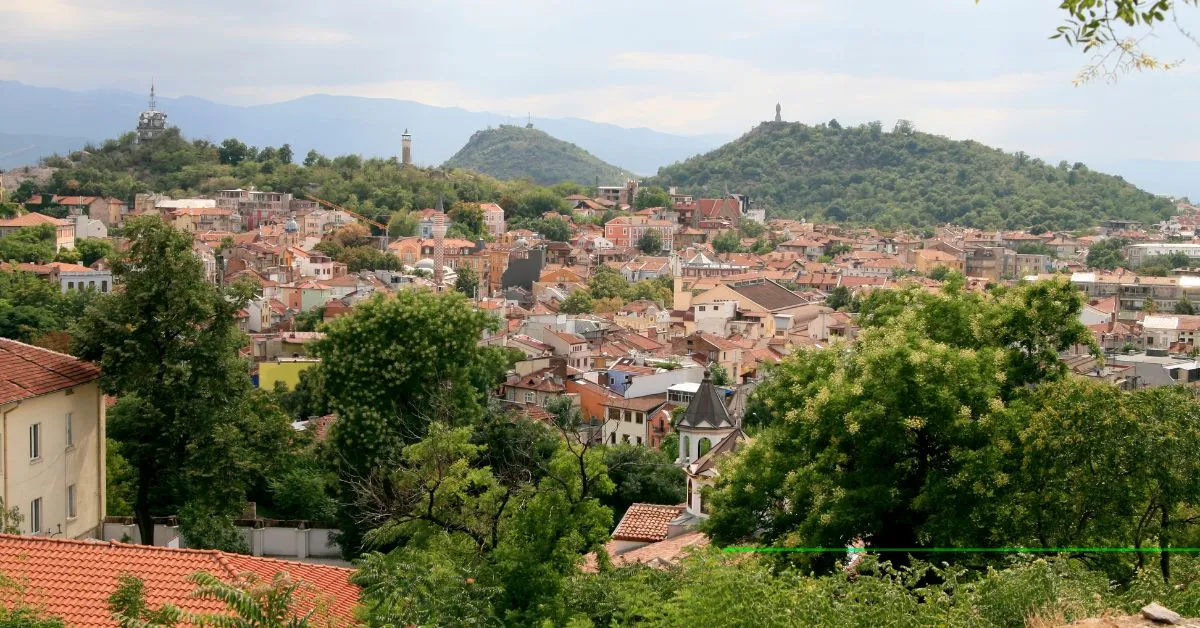 Internet Reliability In Bulgaria
When it comes to internet reliability, Bulgaria is generally good. Although, if you're heading to a rural area, you can have occasional issues with connection speeds.
For example, if you're heading to a small town like Bansko, the Internet might be slower depending on where you stay. Some areas in Bansko are well connected with 5G, while some other areas only offer 4G.
If you're planning to do any work or streaming while in Bulgaria, then it's best to stick to the larger cities such as Sofia or Plovdiv. Alternatively, consider working from a coworking space.
Keep reading to learn more about coworking in Bulgaria.
Data Plans In Bulgaria
If you plan to use the internet while in Bulgaria, then it's a good idea to purchase a local data plan.
If you're okay with using free WiFi here and there, there's no need to buy a data plan. But if you want reliable, high-speed internet access, then it's worth considering.
When it comes to buying a data plan in Bulgaria, you have a few options:
Purchasing a SIM card in a local store or at the airport (when available)
Purchasing a SIM card online before departure
Purchasing an eSIM for Bulgaria
Renting a pocket WiFi for Bulgaria
Now, if you decide to buy a SIM card in a local store, you need to know that most people don't speak English in Bulgaria. So, getting a SIM card can become challenging.
I recommend you ask to speak to an English speaker to facilitate the process. For example, in Bansko, most stores only have one English speaker. We usually go to Yettel as their English staff member is kind and friendly.
SIM Card In Bulgaria
Bulgaria's leading SIM card providers are:
You can purchase a SIM card for Bulgaria at the airport (when available), or at a local store in the main cities. If you don't speak Bulgarian, this could be challenging.
So, you may want to consider purchasing an eSIM or a SIM plan online instead.
Here is a great SIM plan to consider if you want to buy one online:
Simify (works in several countries, including Bulgaria)
If you're already in Europe, you could check if your European SIM plan covers Bulgaria. Some of them do, so it's worth checking!
Read our guide to buying a Bulgarian SIM card to learn more.
eSIM For Bulgaria
If you're looking for an easy way to stay connected in Bulgaria without the hassle of buying a physical SIM card, then an eSIM is the way to go.
Now, this option only works if your mobile phone supports eSIM technology. Read our guide featuring the best eSIM phones to learn more.
Here are a few options to consider when buying a Bulgaria eSIM:
Although, it's important to note that Holafly doesn't allow you to create a hotspot with your plan. This could be an issue if you plan on using a hotspot for your laptop or sharing WiFi with your travel companions.
If you plan to visit other destinations in Europe, you could get a European eSIM instead.
Pocket Wifi Bulgaria
Finally, another alternative to consider is to rent a pocket wifi for your travels.
Nowadays, this option is not really popular anymore because most travelers prefer using a SIM card or an eSIM to stay connected.
However, if you're traveling with a group, it can be handy.
Some companies still offer this service, so it's worth considering.
A1 offers a portable router that works with a SIM card. You can get a plan with a lot of data at a reasonable price. I know this option works well in Bansko.
Coworking Spaces In Bulgaria
If you need a good Internet connection during your trip to Bulgaria, there's no better place to find it than in a coworking space.
Coworking spaces are popular in Bulgaria, and there's a good reason why.
Many coworking spaces offer great WiFi, comfortable seating, and a variety of other amenities, which make them the perfect place to get your work done.
As a traveler, you may not need a coworking space, but if you're a remote worker or a digital nomad, you know that having a good workspace is key to being productive.
If you're in Bulgaria and want to work remotely, coworking spaces are a great solution to access fast and reliable Internet.
You'll find coworking spaces in all the popular destinations for digital nomads, such as Bansko, Plovdiv, Sofia, etc.
Tips For Staying Secure Online
Finally, here are a few tips to remember when surfing the web in Bulgaria.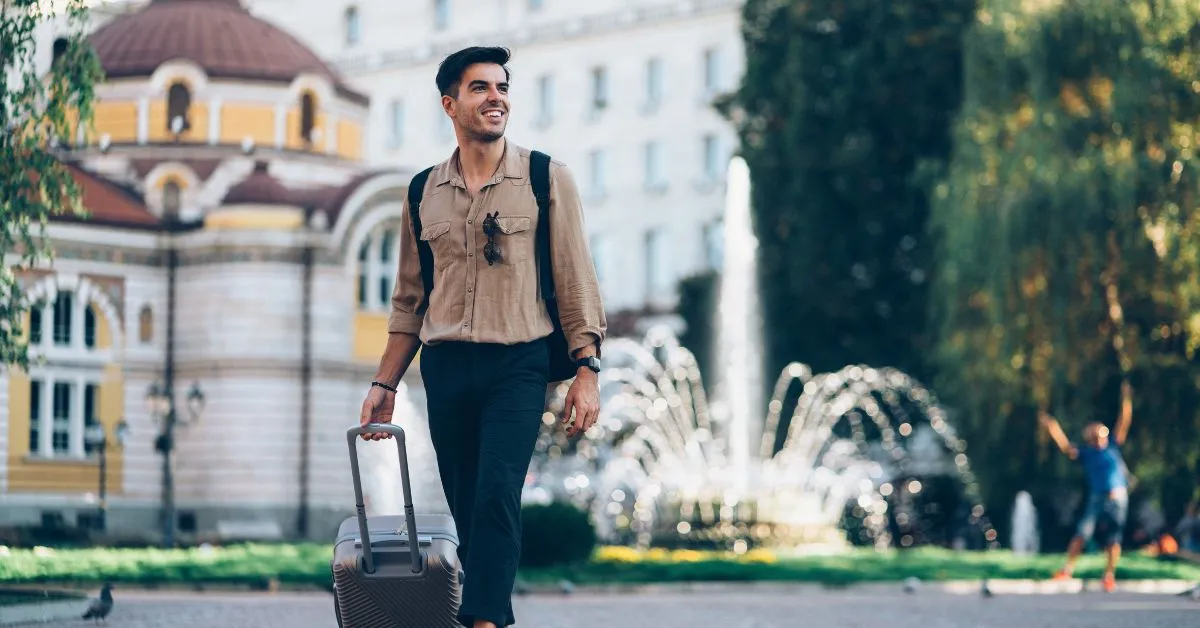 ---
---
Use A VPN
Using a VPN is the best way to stay secure when using public WiFi in Bulgaria. It will keep your data encrypted and help you bypass any local restrictions. This is especially important if you're using a public hotspot to work on sensitive documents or when doing transactions.
I personally use NordVPN, but there are a lot of good options available. You can read our NordVPN review to learn more.
Now, it's important to note that most people don't use VPNs, but many remote workers and digital nomads use a VPN on a daily basis.
Be Cautious With Public Hotspots
Public hotspots can be used to monitor data and track users. Make sure you only connect to secure networks and be cautious when entering credentials or sensitive information.
How To Connect To A Network Safely
Make sure you always check the name of the network before connecting. If it doesn't look legitimate, then don't connect to it.
Now, if you're like me, you may use public WiFi often without any issues – but having your own hotspot using an eSIM or a SIM card is safer and much more convenient. And the Internet speed is usually better.
By following these tips, you can know that your connection in Bulgaria is secure and fast.
Don't forget to download offline maps of Bulgaria before you arrive. This will be useful when you don't have access to WiFi or data on arrival.
Have a look at the currency exchange rate before you leave. This will help you budget accurately and avoid any surprises regarding payments. I usually take a screenshot of the current exchange rate if I know I won't have Internet on arrival, so I know what to expect when withdrawing money or buying something. I always use my Revolut travel card to withdraw money abroad.
Know how you're planning on reaching your accommodation from the airport. Research before your arrival in case you don't have access to the Internet. This way, you can prevent the risk of getting lost. Alternatively, book a transfer from the airport in advance.
Install a translation app to facilitate your travels in Bulgaria, as English is not widely spoken in most cities. You could even get the offline option with Google Translate.
Finally, don't forget to bring a universal plug adapter, so you can easily charge your devices in Bulgaria.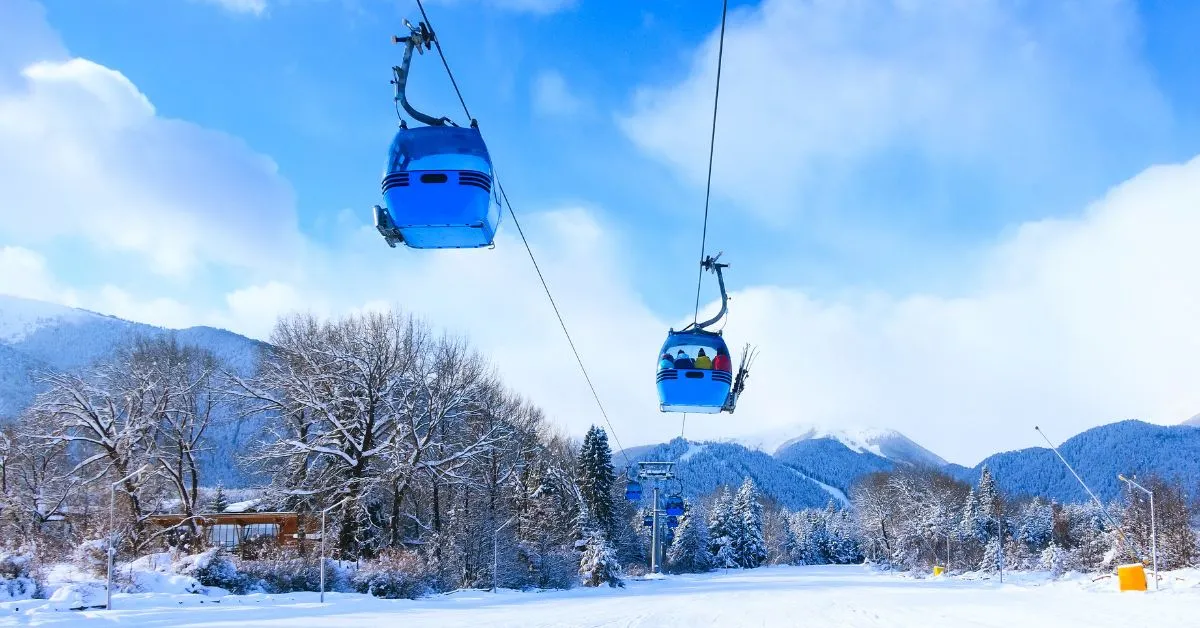 Final Thoughts On Using Internet In Bulgaria
Whether you want to use public WiFi or purchase your own data plan, Bulgaria offers good Internet overall.
Just remember to take the necessary precautions to stay secure online, and you'll be good to go.
If having a great Internet connection is essential to you, make sure to stick to the main cities where connection speeds are better.
And if you need reliable access, then a data plan is the way to go.
Traveling to Bulgaria soon? Read one of the following guides: