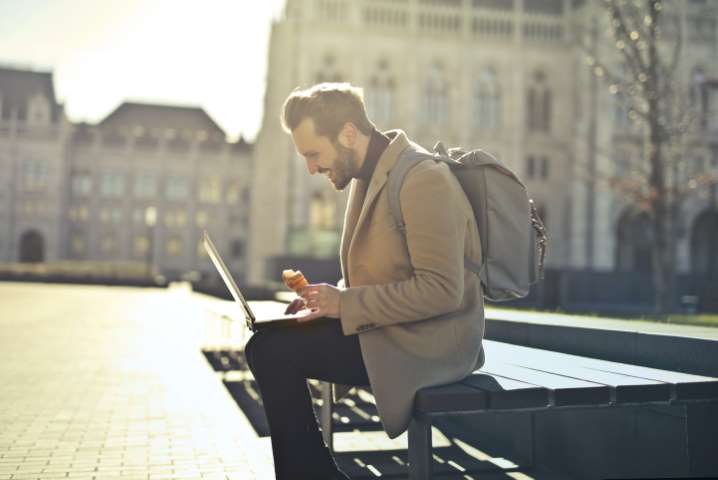 One common question most aspiring poker players ask is if they can make a living playing poker while traveling the world. As the popular saying goes, dreaming is free, and if you can dream it, you can live it! Around the world, hundreds of online poker players make an income playing poker while traveling and enjoying their hobbies in different parts of the globe.
Playing poker online professionally means you're now your own boss and are fully in charge of your schedule. Basically, you can work anywhere in the world as long as there's a steady internet connection. How cool is that? Nevertheless, the ease at which it can be done doesn't make it an easy task, and like every other money-making job, you'll have to take things seriously or risk losing money to finance your trips.
This article will share some tips on how you can make a living traveling and playing poker. For those in the United States or tourists who want to play in the country, you should check out US online poker rooms recommended by Top10PokerSites to choose the perfect platform for your real money poker games.
Playing Online Poker and Traveling The World: Things You Must Know
If you've been winning lots of games and plan to make online poker more than just a hobby, you can absolutely do it! The potential for earning income from poker as a digital nomad is huge. One good run of form, and you can end up with enough money to sponsor your trips and cost of living for months. Now that we've seen it is possible let's look at some things you should have in mind before you start touring the world and playing online poker.
1. Don't Fall Victim To Bad Tech, Invest!
Surviving as a digital nomad and online poker player requires you to stay connected. There have been multiple stories of poker players who lost huge sums of money because of poor internet connection or device failure. If you decide to become a digital nomad, you must invest in your tech. You can no longer rely on the struggling MacBook you bought in 2012 or stay loyal to your iPhone 7; you need to invest in the best technology.
Furthermore, ensure you have redundancies. Having a second phone, an extra battery for your laptop if it's detachable, a power bank, a backup router or mobile hotspot, or anything you can use to bolster up your internet speed in case things get rough. Online poker is useless without a good internet connection; this should be your first priority wherever you go.
2. Banking Methods
Ultimately, as much as you want to have fun traveling the world and enjoying your favorite game, the main aim is to make money, and when you do, you have to be sure that there are available ways to withdraw. Luckily, most top online poker rooms offer multiple banking options, but as a tourist, some of these options might not be available to you.
Ideally, you could make withdrawals to your standard account with your credit/debit cards, but you risk losing up to 10% of your withdrawal on transaction fees. Another option is to create a local bank account in the country you're visiting, but some countries might not allow visitors to open a bank account or receive gambling funds. E-wallets are great options as they operate in multiple countries and offer swift transactions and low fees.
Even better, some online poker rooms support major cryptocurrencies like Bitcoin, USDT, and Ethereum. This can make transactions faster, safer, and more anonymous. Whichever country and poker room you choose to stake in, ensure you research the available banking methods to prevent future complications.
3. Time Zones
Playing poker online most time means you have to play with people from different parts of the world and in games and tournaments hosted in an entirely different continent. This is why you need to consider time zones if you plan to make a living playing poker while traveling the world. You don't want to be forced to sit awake at 2 am because an online tournament is held in a different time zone to yours. Poker is an intellectual game, and you need to be at your best mentally if you want to stand any chance of winning.
Europe is a great place to enjoy online poker because there's a wide range of available poker rooms, and the differences in time zones between countries are minimal. Whichever ever country or continent you choose to visit, always consider time zones.
4. Legislation
Before traveling to any country, ensure you research their laws regarding online poker. You don't want to spend a lot on travel expenses only to get in trouble for doing something illegal. Luckily, in most parts of the world, playing poker online is entirely legal, and even in countries where it isn't, you can bypass region-based restrictions through quality VPNs and other internet tools. However, it's advisable to only play in countries where online poker is legal.
5. Bankroll Management and Proper Budgeting
If you fail to plan, you're already planning to fail! Being a successful poker player is down to how well you can manage your finances. Before you start out on any poker journey, ensure you budget properly and include any foreseeable expenses. Also, have a bankroll to guide your betting sessions. Bankrolls and budgets will help you stay in check and tell you when you're making profits or losses and how to improve.
The Bottom Line 
Making a living playing online poker while traveling the world can be very exciting and profitable, especially when you do it right. Here, we covered some important things to consider if you plan on playing poker as a digital nomad. They include investing in tech, checking for legislation and banking methods, adopting a side hustle, and preparing a proper bankroll and budget. Safe travels!