In early November, Netflix officially announced it would make a Gears of War movie. Fans of the video game franchise immediately lost their minds. Though a Gears movie has been stuck in development hell almost since the game was released, it's a fairly safe bet that Netflix won't let this one slide, especially with all the excitement generated by their announcement. Along with fans already rushing to cast the movie themselves, big movie stars have already begun campaigning to have parts in the film. Gears of War might not win an Oscar, but for many actors, it's one of the most fun roles they could hope to get.
If you've played Gears of War, you know the live-action actors will have to have biceps bigger than most people's heads, so naturally, fans have cast some pretty beefy actors to play the soldiers of Delta-One. Right now, the most popular lineup seems to be Dave Bautista as Marcus Fenix, Terry Crews as Cole Train, The Rock as Dom Santiago, and John Cena as Damon Baird. Those are all some seriously strong guys, but arguments have already broken out in the fan base over who should play who. Join us as we search for the ultimate fan casting of the Gears of War movie!
Dave Bautista as Marcus Fenix
It's no secret that Dave Bautista has wanted the role of Marcus Fenix ever since rumors about a Gears of War movie began. And no one disputes that he would be perfect for the part. Besides looking a lot like the actual character, Bautista is a huge fan of the games and has the muscles to match. Since people started talking about a Gears of War movie, Dave Bautista has been fan-cast as Marcus Fenix. He was even an unlockable character skin in Gears of War 5.
Related: Is Sonic the Hedgehog Better Suited for Movies and TV?
Bautista himself has constantly done everything he can to support a Gears of War movie. He once turned down an offer to be in one of the Fast and Furious movies in order to make himself available to do a Gears movie that never happened. After the Netflix announcement, he posted a picture of himself on Twitter dressed in Gears armor, saying, "I can't make this any easier." For Dave Bautista, making this movie will be much more than just a great opportunity. It will be the realization of more than a decade's worth of hope and aspirations. Though it isn't official yet, we can safely say that everyone would love to see Bautista in this role.
Terry Crews as Cole Train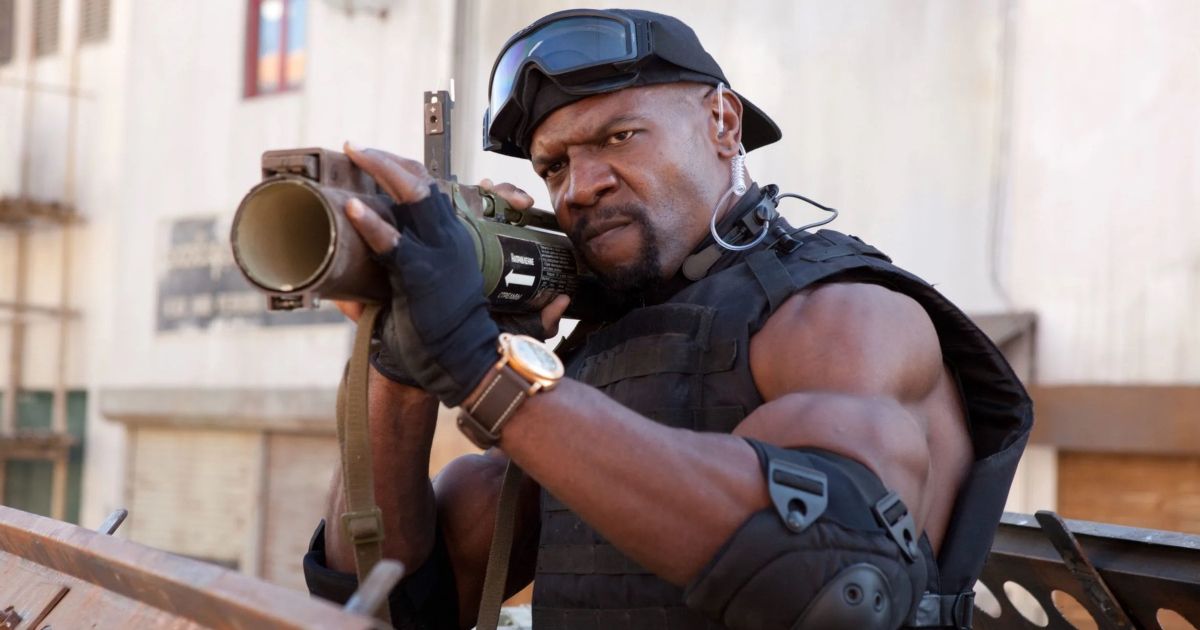 When fans started coming out with their favorite spread of actors for the Gears of War movie, it wasn't long until those actors began to hear about it themselves. About a week after the announcement, Terry Crews spoke to io9 about his desire to play the role of Augustus Cole or "Cole Train." In the video statement, he mentioned that he had talked to Dave Bautista before about doing Gears of War and was more than up for doing it then. Now he says about the role that he would "take it in a heartbeat."
Related: 5 Video Games That Need Film Adaptations
But some fans aren't sold on Terry Crews quite yet. He's got the muscle and the right vibe, but many would rather see Lester Speight play Cole. Speight has voiced the character since the game was created, and he bears such a striking resemblance to his character that they may well have modeled Cole after him. Die-hard fans of the video game series would love to see Speight in the live-action movie. They argue that it would do more justice to Gears lore and create a more believable character on screen.
Dominic Santiago and Damon Baird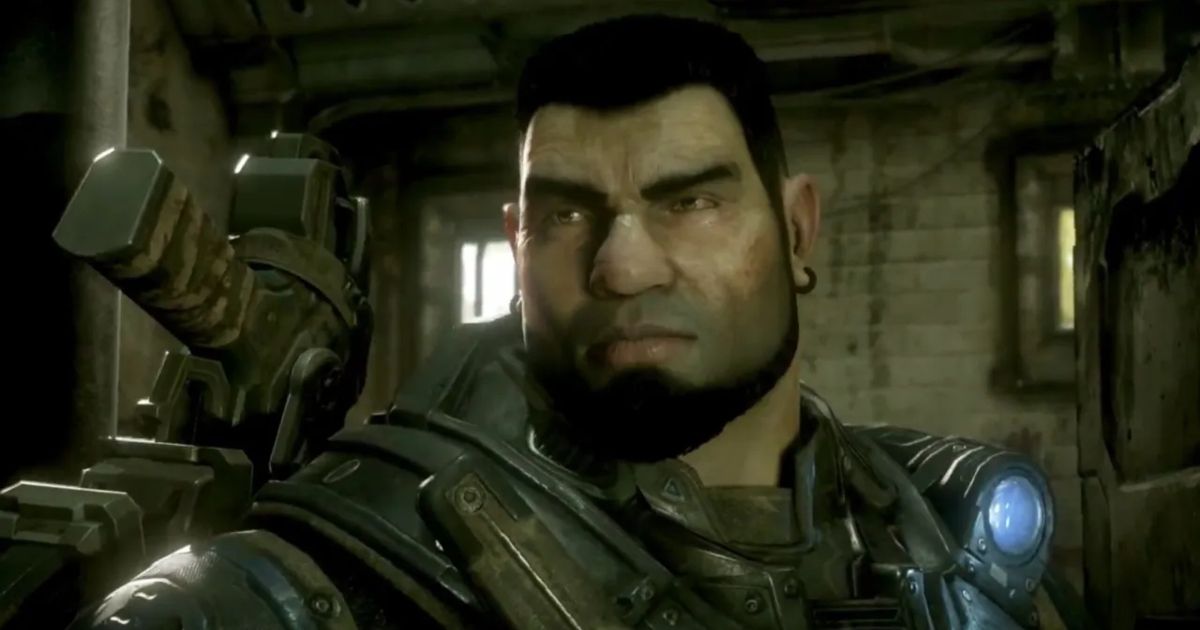 Many fans had cast The Rock as Dominic "Dom" Santiago, but much of this comes from the actor's build alone. After all, there aren't many actors out there with this level of muscle mass. While The Rock might be a reasonable choice, Cliff Bleszinski, one of the creators of Gears of War, says that he would prefer to see someone of Latinx descent play Santiago as that would better represent his character. Some fans have said they'd like to see Oscar Isaac play the part. It's certainly a role worthy of Isaac's skill, but he would have to gain some serious muscle to look like Santiago.
Finally, we have Damon Baird. Bleszinski said he would happily put Ryan Reynolds here, but many fans seem to be leaning toward John Cena. While Reynolds is famous for his sparkling personality, Cena has shown us in recent years that he is more than capable of playing the tough guy and the funny guy in one character – of course, we're talking about Peacemaker. Ryan Reynolds would be great to see anywhere, especially in this video game culture, but he just doesn't have the pounds to look like Baird. This is a role where John Cena would really shine.
Though Netflix hasn't made any announcements on the cast or crew just yet, we're all hoping for that perfect lineup of actors. But for now, we'll all just have to wait.