Summary
Lincoln City in Oregon offers a nautical utopia with vibrant music festivals, glassblowing workshops, and kite-flying festivals, making it a beach haven full of art, history, and culture.
The city provides a multitude of activities, such as fishing, kayaking, exploring wineries, and observing majestic whale migrations during autumn.
With a range of accommodations, from luxurious resorts to cozy inns, Lincoln City offers a perfect blend of serenity, leisure, and coastal fun, making it one of the best places to visit in Oregon.
A nautical utopia along the seaside stretch of Oregon, Lincoln City has many great things to do. From vibrant music festivals and glassblowing workshops to kite-flying festivals, this beach haven revels in art, history, and culture. A visit to the Prehistoric Museum, or a beautiful day out at the Siletz Bay Park, the city is full of adventures and experiences.
Lincoln City, with a multitude of activities, is one of the best places to visit in Oregon. Travelers can enjoy fishing and kayaking in Devil Lake, explore the wineries, and taste the relishing Chardonnay. One can also observe the majestic Whales migrating south for winter during autumn. From extravagant five-stars to cozy inns, Lincoln City has many options to stay at. A stroll at the beach during sunset, golf on a brisk fall morning, or a relaxing time at the spa, these hotels are a perfect blend of serenity, leisure, and coastal fun.
Our recommendations for the places to stay included in this article are based on research conducted regarding the state of Oregon. All accommodations selected are based on an overall rating above 8.0 and competitive rates compared to other similarly-rated accommodations. We've also made sure to include places that offer the vastest amenities for everyday travelers.
God's Thumb via the Knoll, Lincoln City, OR, USA.
An oceanfront paradise on the beach, the sea views from floor-to-ceiling windows of the suites and studio rooms are a treat for the guests. The hotel has a variety of luxurious amenities like a fitness center, spa and sauna, and direct beach. Visit this beachfront beauty to experience true coastal bliss this fall.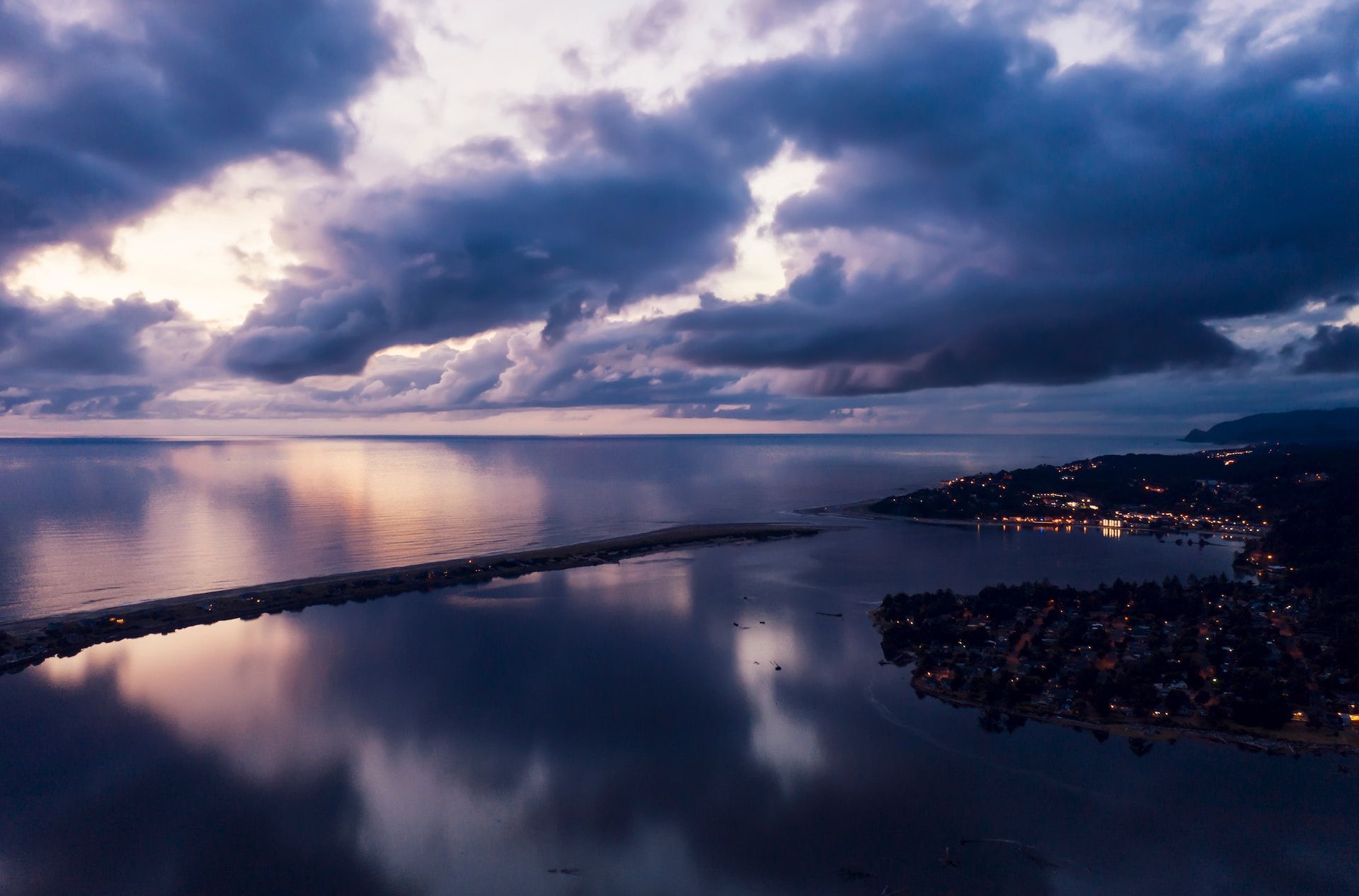 An aerial view of a body of deep blue water with many small waves at sunset.
Inn At Spanish Head Resort Hotel

Amenities

Outdoor Pool, Beachfront, Fitness Center

Price

$$
RELATED: 10 Hotels In Newport, Oregon To Book In The Fall And Revel In Coastal Autumn Charm
A Motel Sign.
Within a five-minute driving range of Chinook Winds Casino and Lincoln City Cultural Center, Sailor Jack is the perfect stay with attractions and activities in and around the hotel. Allowing pets at additional charges and access to a private beach, Sailor Jack is one of the top picks for travelers. Featuring amenities like patios and balconies, a family-friendly entertainment area with board games, and mesmerizing ocean views, this coastal retreat is a fantastic choice.
Sailor Jack Oceanfront Motel

Amenities

Wheelchair Accessibility, Hot Tub, Board Games

Price

$
A post-sunset aerial shot of Lincoln City, Oregon.
One of the top-rated hotels in Lincoln City is Whistling Winds Motel, with its rustic charm and snug accommodations. With various options, from standard family rooms to studios and cottages, this stay brings about the perfect blend of relaxation and entertainment. On the footsteps of Wecoma Beach, the hotel is surrounded by tourist attractions like the Chinook Winds Golf Resort and Otter Rock, as per Kayak.
Whistling Winds Motel

Amenities

Fireplace, Outdoor Grill, Golfing

Price

$
RELATED: 10 Best Oregon Hotels To Stay At In The Fall and Experience Cozy Comfort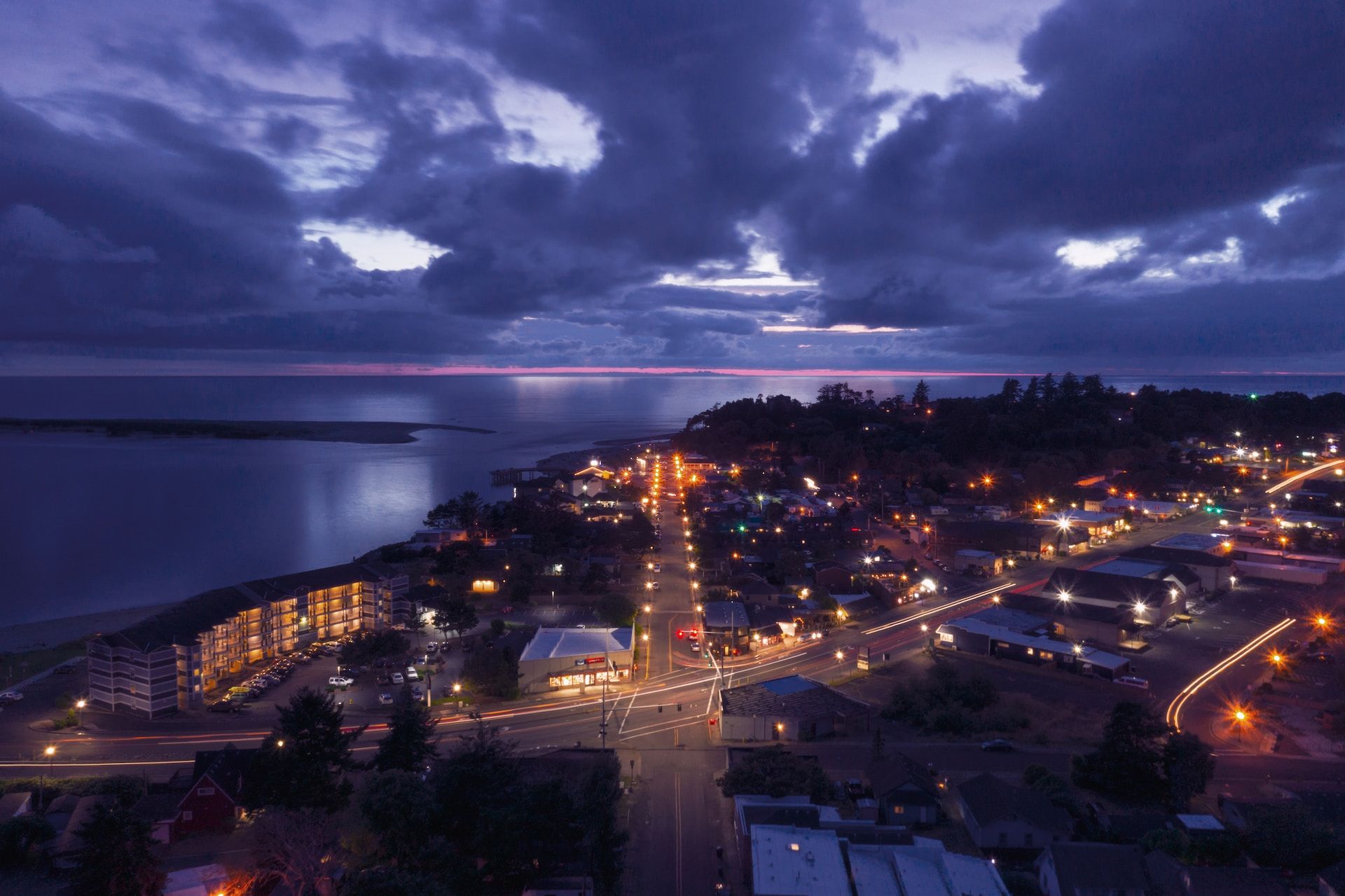 A long exposure drone shot of Highway 101 looking out into the Pacific Ocean in Lincoln City, Oregon.
Located in central Lincoln City, Starfish Manor Oceanfront Hotel is another beachside stay boasting beautiful sea views. Within a five-minute drive of Connie Hansen Garden, the hotel has stay options like modern suites and rooms overlooking the beautiful Oregon coastline. A cozy fireplace, beach access, and spa baths make it the perfect romantic getaway.
Starfish Manor Oceanfront Hotel

Amenities

Beachfront, Free Wi-Fi, Tea/coffee maker, Coffee machine

Price

$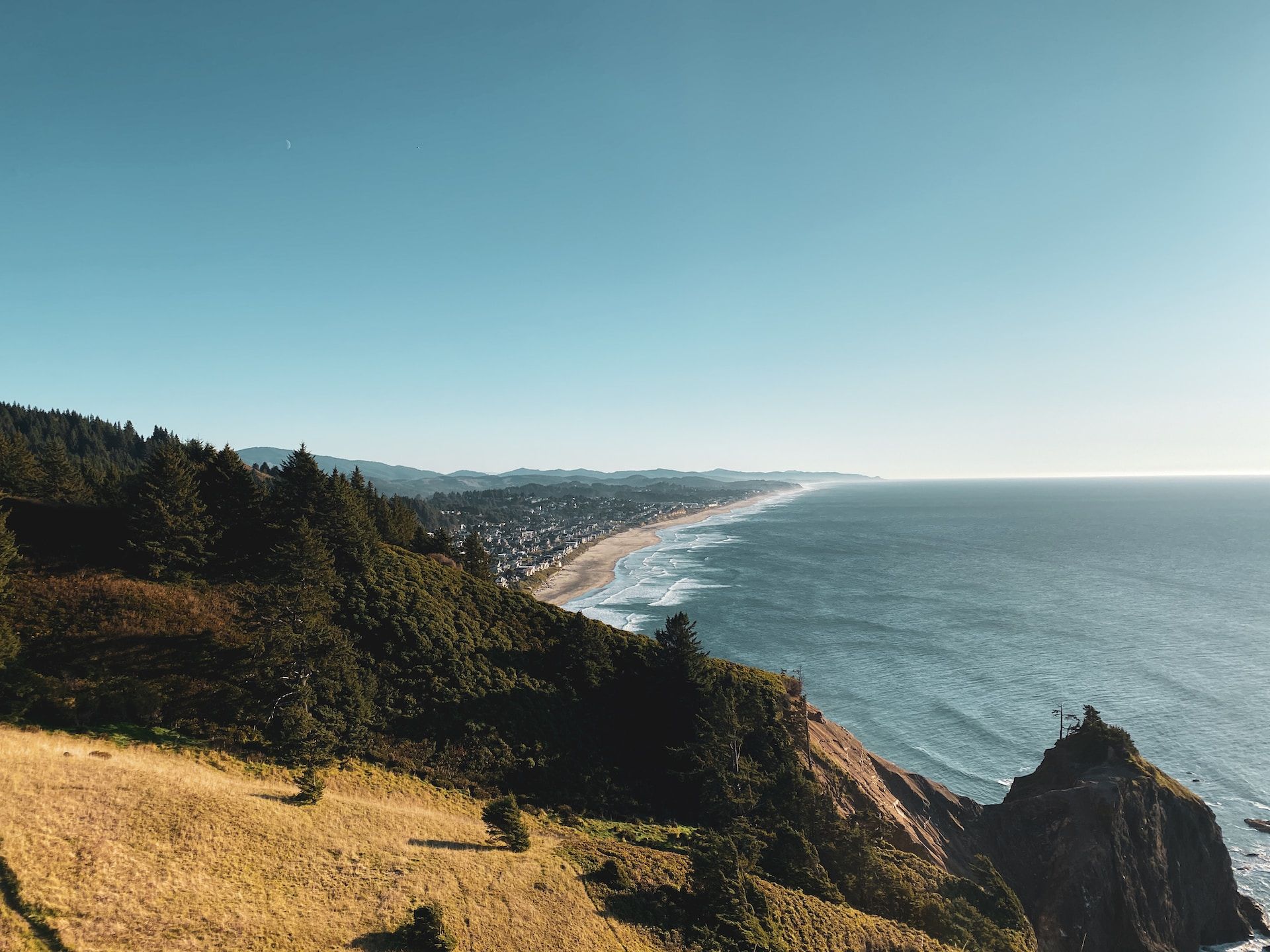 Lincoln City, OR, USA.
Surfland Hotel is a beachfront paradise. Within walking distance of Lincoln City State Park, this accommodation hosts standard suites and studios with various features, including marble flooring and balconies with patio furniture to enjoy ocean sunsets. Other on-site activities and amenities are horse riding, an outdoor grill, and spa services. The hotel also allows pets at additional charges.
Surfland Hotel

Amenities

Private beach, Indoor pool, Beachfront, Free Wi-Fi

Price

$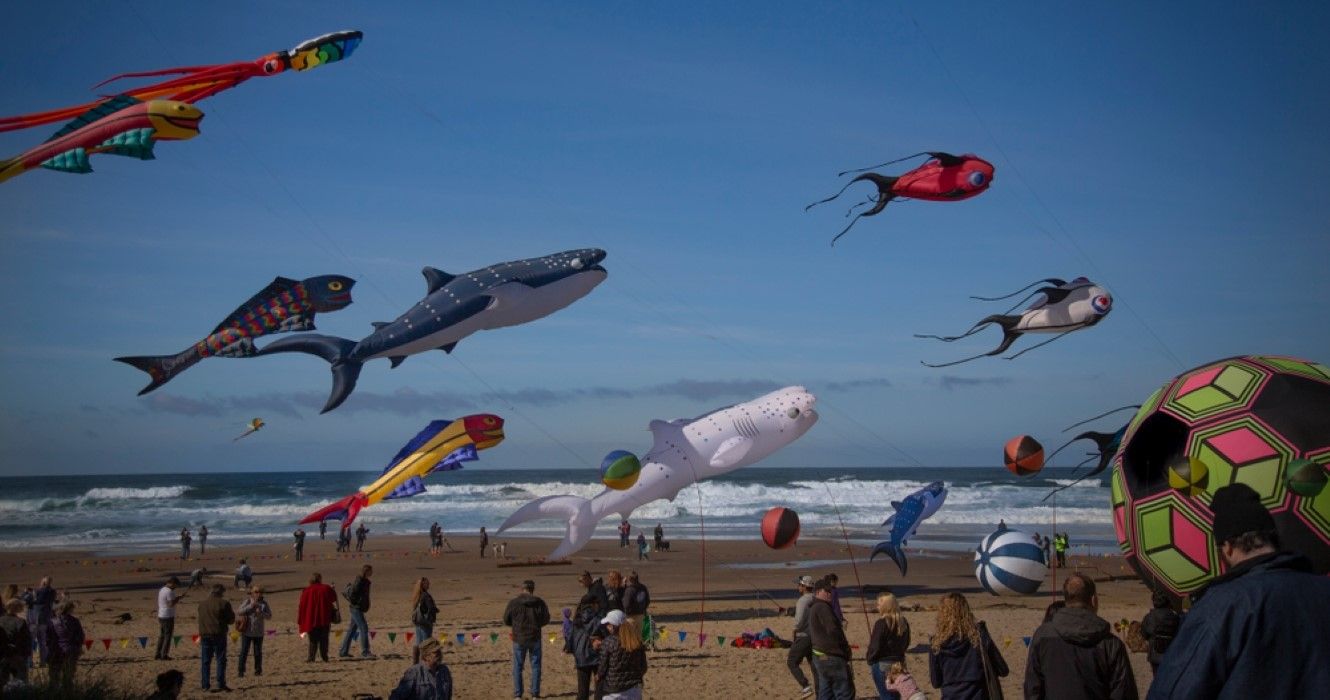 Beach view of windsock figural kites at the fall kite festival, Lincoln City, Oregon
Best Western PLUS Landmark Inn is a top pick among guests due to its accessibility to attractions and events like the famous Kite Festival and Lincoln City Outlet Mall. Various facilities like the private balconies and fireplaces in the rooms, heated indoor pool, business center, and conference rooms make for a great vacation or a work trip.
Best Western PLUS Landmark Inn

Amenities

Indoor pool, Fitness center, Free Wi-Fi, Tea/coffee maker

Price

$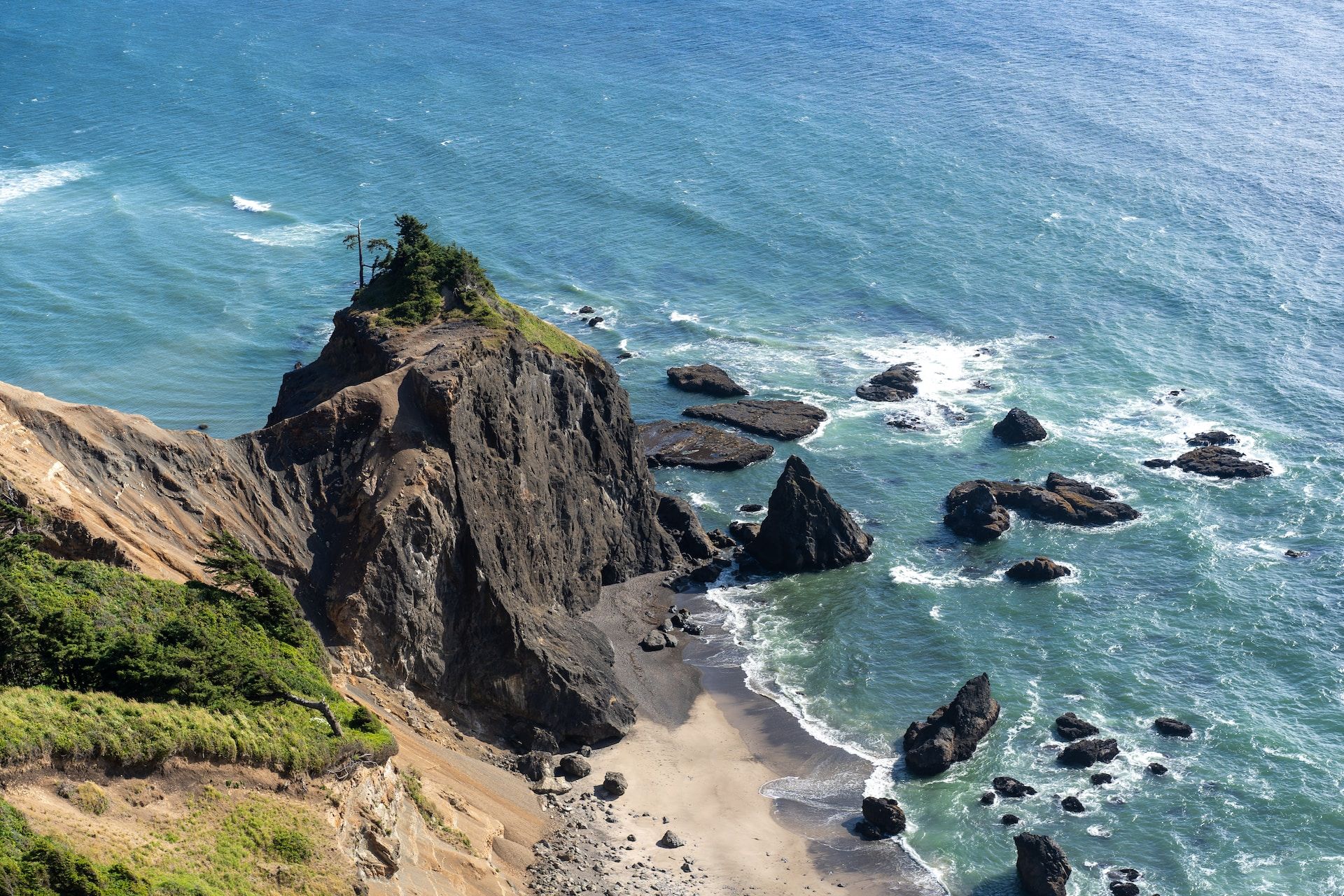 Oregon Coast Range, Oregon, USA
Anchor Inn Resort is near the beach, with tourist attractions like Lincoln Historical Museum and the Chinook Winds Casino in the vicinity. The studio rooms and comfort suites offer great rejuvenation, featuring equipped kitchenettes and cozy wooden interiors. This family-friendly stay boasts a widespread courtyard and playground, great bonfires, and chilly night strolls at the beach. The accommodation also allows pets with additional charges.
Anchor Inn Resort

Amenities

Restaurant, Bar/Lounge, Free Wi-Fi, Coffee machine

Price

$
Hotel Bedroom
The perfect coastal getaway, Pelican Shores Inn, combines comfort and adventure. Right on the beachfront, this stay offers activities such as scenic fall hiking or cycling for rejuvenation. The cozy rooms with contemporary interiors provide a tranquil feel to the guests, enjoying sunsets from private balconies. The large indoor pool with swimming toys is an excellent amenity for the little ones, whereas the fireplace in the suites makes for a sweet romantic getaway.
Pelican Shores Inn

Amenities

Private beach, Indoor pool, Free Wi-Fi, Tea/coffee maker

Price

$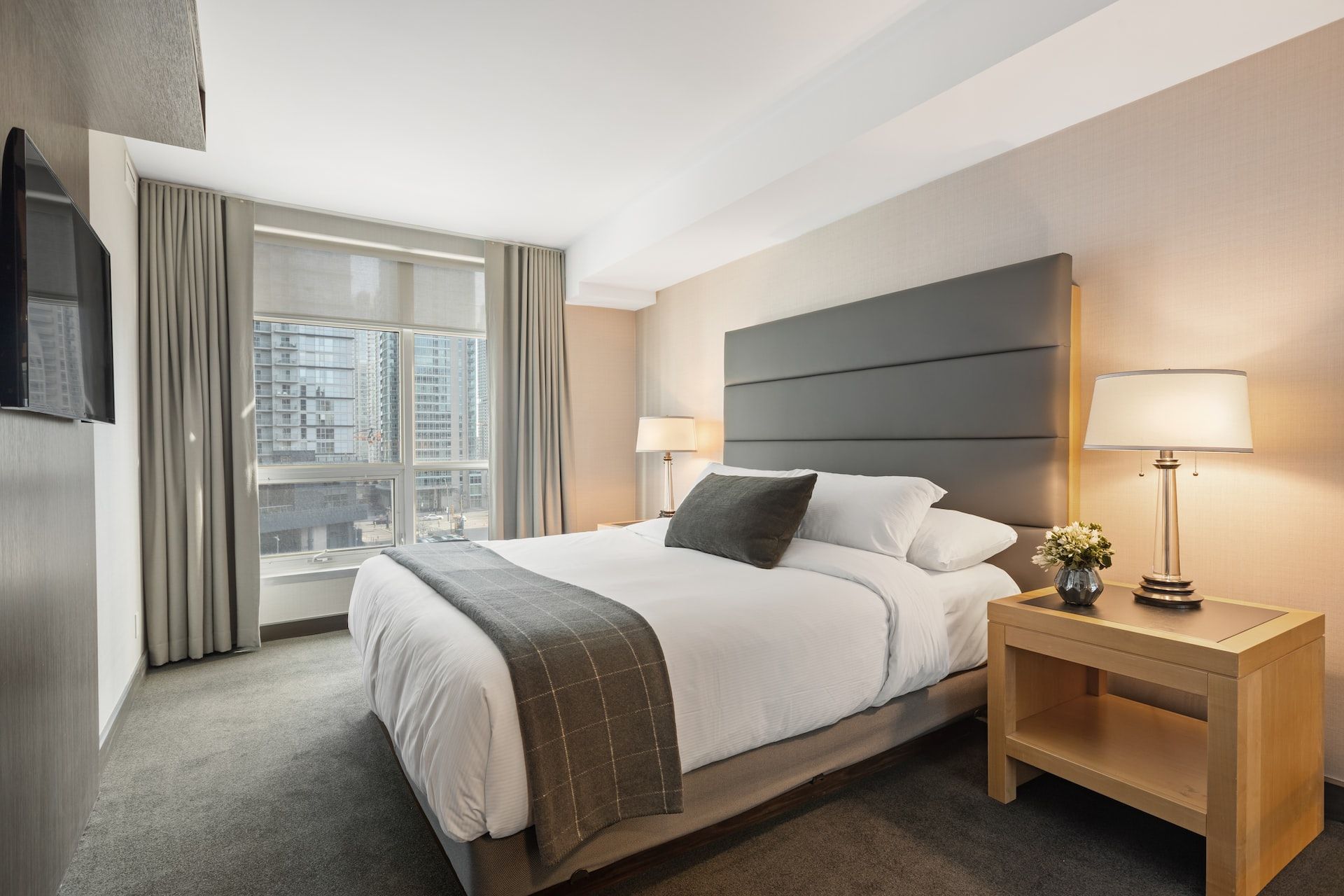 The Burgh has a number of cozy hotels to choose from.
The only hotel with flat-beach access in Lincoln City, the ocean retreat off Highway 101 is a luxurious choice for guests. With private beach access and terrific sea views, this widespread property is pet-friendly and has an in-house elevator for senior travelers. The beachfront hotel also offers fishing as a leisure activity. Hosting a business center, the Lincoln Sands Oceanfront Resort is an excellent choice for family vacations and 'work-cations' alike.
Lincoln Sands Oceanfront Resort Ascend Hotel Collection

Hotel Chain

Choice Hotels

Amenities

Business center, Pet-Friendly, Fireplace

Price

$$
Related: 10 Things To Do In Portland, Oregon This Fall For A Memorable Experience
Oregon Coast Highway, Lincoln City, OR, USA.
Fireplace studios and oceanview rooms make The Coho Oceanfront Lodge a prime choice for families and groups for an enjoyable stay. Located at the beachfront, this hotel offers guests many facilities and luxuries like an indoor heated pool, spa, and sauna, renting bicycles to get around the area, and a fitness center. A family-friendly stay with board games, books, and DVDs, The Coho's solid entertainment unit is also a guest favorite.
The Coho Oceanfront Lodge

Amenities

Indoor pool, Beachfront, Fitness center, Free Wi-Fi

Price

$$
The lively culture and traditional festivals are a few reasons for a fall trip to this magical place in Oregon. One can enjoy a beer at Oktoberfest, where the local breweries come together for a fantastic fall event, as per OnTheBeachFrontProperties. Steeped in art and history, Oregon's coastal gem is a must-visit all year round, although fall is a beautiful time for a beach vacation and a stay at these hotels.