TP-Link Tapo C100

Excellent value

$20 $25 Save $5

A compact, inexpensive, and fully featured security camera, the TP-Link Tapo C100 continues to shine. Though it lacks high-end features available in pricier models, it remains one of the best security cameras in its price range.

Pros

Packed with features
Inexpensive

Cons

Lacks 2K resolution
Not designed for outdoors

TP-Link Tapo C110

A clear winner

$23 $30 Save $7

The TP-Link Tapo C110 is an impressive upgrade with a handful of new features including 2K resolution and cloud storage support, all for almost the same price as the C100.

Pros

2K resolution
Almost identically priced
Cloud storage

Cons

Also not designed for outdoors
A great home security setup can provide an important peace of mind. And if you've taken a look at our picks for best home security cameras, you might be considering our top value pick, the TP-Link Tapo C110, which is an upgrade from the TP-Link Tapo C100.
Smart choice: it's an excellent security camera with a bevy of nice, user-friendly features, and, best of all, it's available at a great price. If you're trying to decide whether to grab the latest iteration or stick with the older model, read on. Spoiler alert: there's absolutely no reason not to get the C110 over the older option.
Price, availability, and specs
Both models are still readily available on Amazon and other retailers. Notably, however, while there's still a product page available for the C100 on TP-Link's official site, there's no longer a button that will direct you to a retailer to buy one, unlike on the C110's page, which links out to the camera's Amazon page.
This is telling, and after some quick research, it's immediately clear why. Not only does the C110 offer several improvements over the C100 — most importantly, improved resolution — but it's actually often cheaper on Amazon. Currently, however, the C110 is listed at $23 ($30 MSRP), while the original C100 is on sale for $20 ($25 MSRP). With the prices so close, the C110 is clearly better value.
| | TP-Link Tapo C100 | TP-Link Tapo C110 |
| --- | --- | --- |
| Resolution | 1920×1080 | 2304×1296 |
| Connectivity | 2.4GHz Wi-Fi | 2.4GHz Wi-Fi |
| Night Vision | 850nm IR LED (30 ft.) | 800nm IR LED (30 ft.) |
| Operating limits | 32-104 degrees Fahrenheit | 32-104 degrees Fahrenheit |
| Hub Required | No | No |
| Field of view | 105 | 105 |
| Spotlight | N/A | N/A |
| Local Storage | Single Slot: microSD/microSDHC/microSDXC [128 GB Maximum] | Single Slot: microSD/microSDHC/microSDXC [256 GB Maximum] |
| Image sensor | 2 MP 1/3.2″ CMOS | 3 MP 1/2.8″ CMOS |
| Lens focal length | 3.3mm | 3.3mm |
| Two-way speaker | Yes | Yes |
| Motion detection | Yes | Yes |
| Subscription required? | No | No |
| Privacy mode | Yes | Yes |
| Dimensions | 2.7 x 2.1 x 3.9 inches | 2.7 x 2.1 x 3.9 inches |
Design
While aesthetics may not be a critical feature when selecting a security camera, the model must be fairly unobtrusive. This is particularly true if you're deploying it in an office or in a room in your home with a tastefully decorated theme. The C100 shines in this regard, being relatively compact and available in a sleek white shell that won't stand out or be unnecessarily obtrusive. Since the C110 is almost identical in terms of external design, it shares the C100's understated yet welcoming quality.
The same is true in terms of build quality, materials, and durability. TP-Link hasn't made any significant upgrades to the construction of the C110 compared to the C100, at least not on the exterior, so the design category is largely a wash.
Video and sound quality
The headline here, as previously mentioned, is the resolution upgrade. While TP-Link hasn't upgraded the sensor range or focal length, the resolution difference is huge and immediately noticeable.
The C110 scales up to 2K resolution (2304×1296 or 3MP), a big improvement over the C100's 1080p resolution (or 2MP). Images are much sharper in a way that's immediately obvious to the naked eye, and for security cameras where identification and clarity are extremely important, this is a crucial upgrade.
Sound quality from the built-in speaker and mic doesn't appear to have improved, though it's worth noting that both models feature two-way audio, an important feature for any smart security device.
Software, storage and features
One of the other important ways the C110 excels compared to the original is in storage. Not only does the C110 come with a MicroSD slot that can accommodate storage cards up to twice the capacity of the C100's (256GB compared to 128GB in the original, or 512 hours vs. 384 hours), but it also adds optional cloud storage for an additional fee. If you subscribe to the Tapo Care service, you can save 30 days of uninterrupted footage to supplement the local storage. Just bear in mind that for either model, the MicroSD card isn't included, so you'll have to shell out for one if you want to record footage.
Otherwise, the two models are pretty similar in terms of feature set. They both have night vision out to 30 feet, motion detection and notifications, light and sound alarms, etc. Sadly, neither can be safely installed outdoors.
Subscription services
With the C110, TP-Link offers its Tapo Care service, a feature that's not available with the original camera. The main selling point for Tapo Care is the aforementioned cloud storage, which lets you record up to 30 days of footage without using up your own precious local storage. Tapo Care also enables what TP-Link calls "rich notifications." These notifications include snapshots; they instantly notify you on your phone if the camera detects someone in its range, sending you a thumbnail image and letting you review a video recording.
The subscription also enables Smart Sort, a fancy way of saying you can tag videos and sort them into different categories. Those last two features are nice though non-essential, but the cloud storage is a pretty significant add-on that justifies the $35/year or $3.50/month price tag, as it removes the need to regularly swap out MicroSD cards.
Which is right for you?
There aren't really any obvious use cases where the C100 outperforms the C110. The only scenario I may consider recommending the C100 is if you're buying these cameras in bulk for a large office or apartment complex, and the final price is much more important to you than video quality (though 1080p is still fairly crisp for a security camera).
However, even in that case, the C110 is often available at an even greater discount if you purchase 2 or 4 packs. So my C100 recommendation only applies if that option isn't available to you. Even then, the upgraded resolution justifies the additional $5 per unit, so I'd only suggest the C100 if you are desperate to save every penny you can within your security budget.
TP-Link Tapo C100 vs. Tapo C110: Which one should you buy?
At the current discounted prices, there's absolutely no reason to buy the C100 instead of the C110 unless you find yourself overwhelmed by a bizarre and brain-deadening fury at the thought of optional subscription services. Even at the normal retail price, with the C110 listed as $5 more expensive than the original, I'd still recommend the C110, if only for the (much) sharper resolution.
The case for the C110 gets even stronger if you value cloud storage. While you will have to shell out a monthly or yearly fee, the C110 offers the option to never have to worry about swapping out or deleting files from local storage if you don't want to, which is a great convenience. Regardless, if you don't want the cloud storage, you can just skip it and save the money, as it's entirely optional.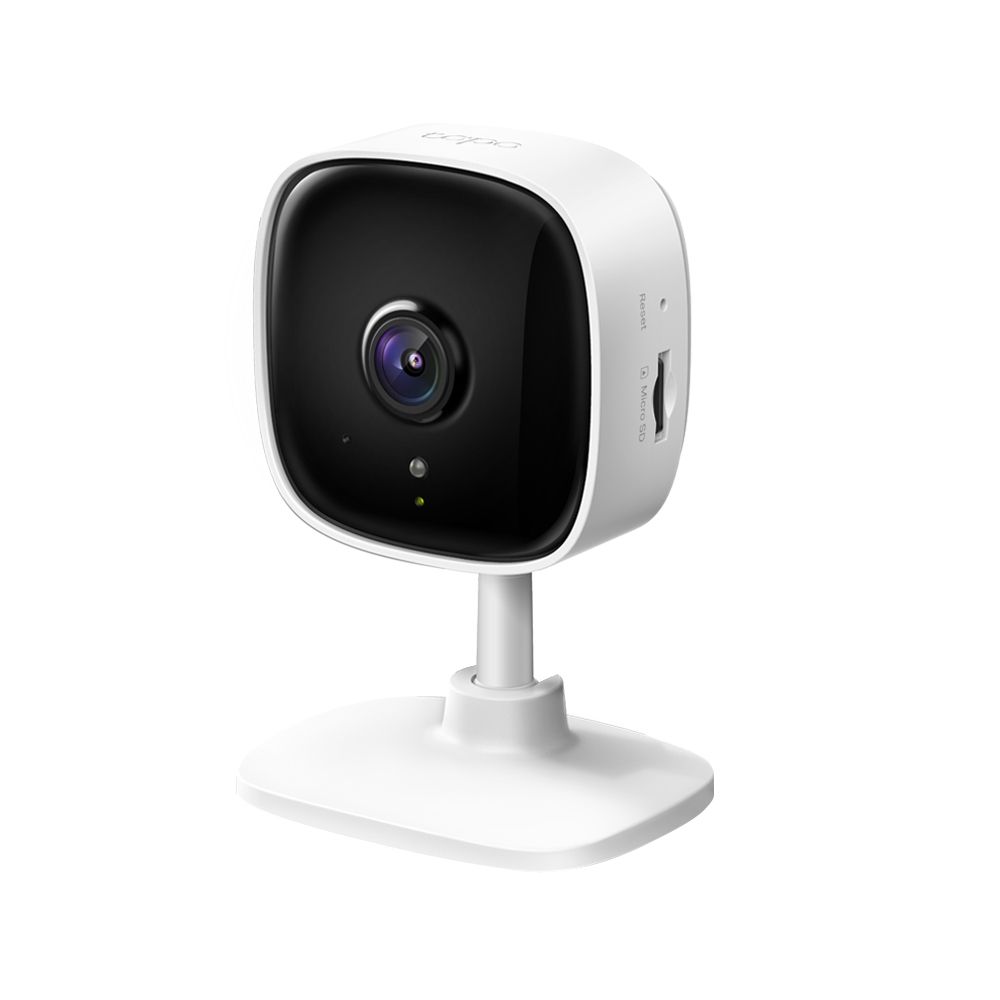 TP-Link Tapo C110
Winner
A worthy inheritor of the crown
$23 $30 Save $7
An even better security camera than the original at almost the same price — with improved resolution and some great feature options — the C110 is the obvious winner here and an overall excellent security option for anyone on a budget.
That said, the C100 remains an excellent security camera. Prior to the launch of the C110, I heartily recommended it to anyone looking for a solid security solution, but working within the constraints of a tight budget. Now however, unless the price drops significantly or the price of the C110 spikes, the C100 is a miss.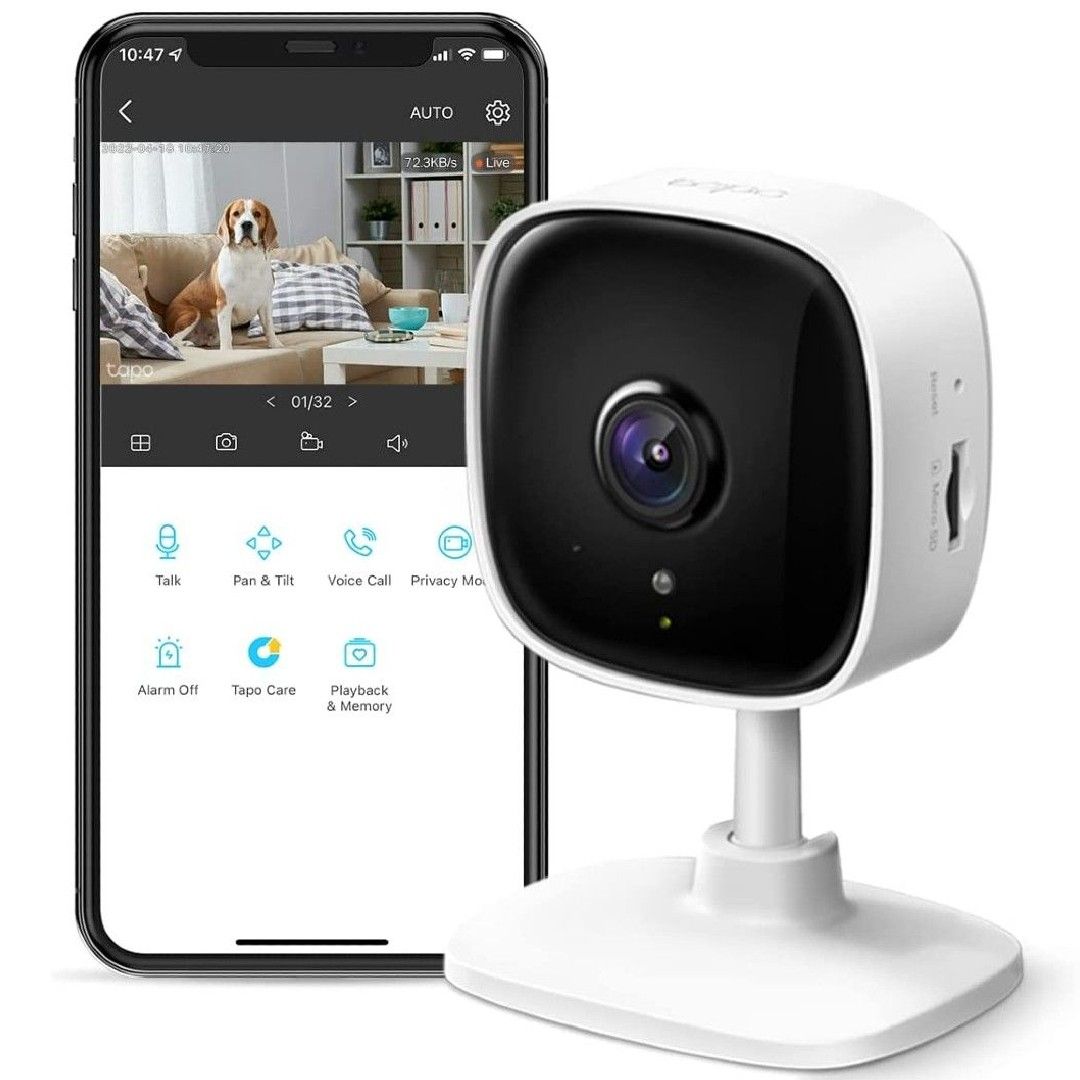 TP-Link Tapo C100
Excellent value
The former champ put out to pasture
$20 $25 Save $5
A great security camera that's been outdone by its successor, the C100 is difficult to recommend unless the price plummets.