As the crisp autumn breeze sweeps in along the rugged Oregon coast, Yachats appears as an enchanting Oregon city for a fall retreat. Perched on the edge of the Pacific Ocean, this coastal town reveals a unique charm in the fall months. People delve into the allure of Yachats during this season and explore some of the most inviting hotels that embrace the cozy ambiance, offering breathtaking ocean views and access to the dramatic coastal landscapes. Whether they seek a tranquil escape or an adventure by the sea, Yachats' hotels are ready to welcome travelers to an unforgettable autumn getaway.
Nestled along the rugged Oregon coastline, Yachats emerges as the perfect destination for a serene fall escape. This charming coastal town, renowned for its natural beauty and tranquility, offers a unique blend of oceanfront serenity and lush forested landscapes. From cozy inns to picturesque hiking trails, this article unveils Yachats' beautiful lodgings where guests find the ultimate retreat for a tranquil fall getaway.
The waves rolling onto the shore at Yachats Beach, Oregon
The Dublin House Motel is a home away from home in Yachats. Dedicated to ensuring people's visit is as comfortable and enjoyable as possible, which is why many guests return year after year. During their stay, they explore Yachats' top attractions, such as the Whale Tail Fountain at Whale Park and Cape Perpetua Scenic Area in the fall. The guest rooms offer amenities like refrigerators, and you can stay connected with our complimentary Wi-Fi. Yachats Boardwalk Park is just around the corner, allowing people to experience the best of Yachats at their convenience.
Related: 10 Oregon Coast Hotels To Book For A Remarkable Fall Getaway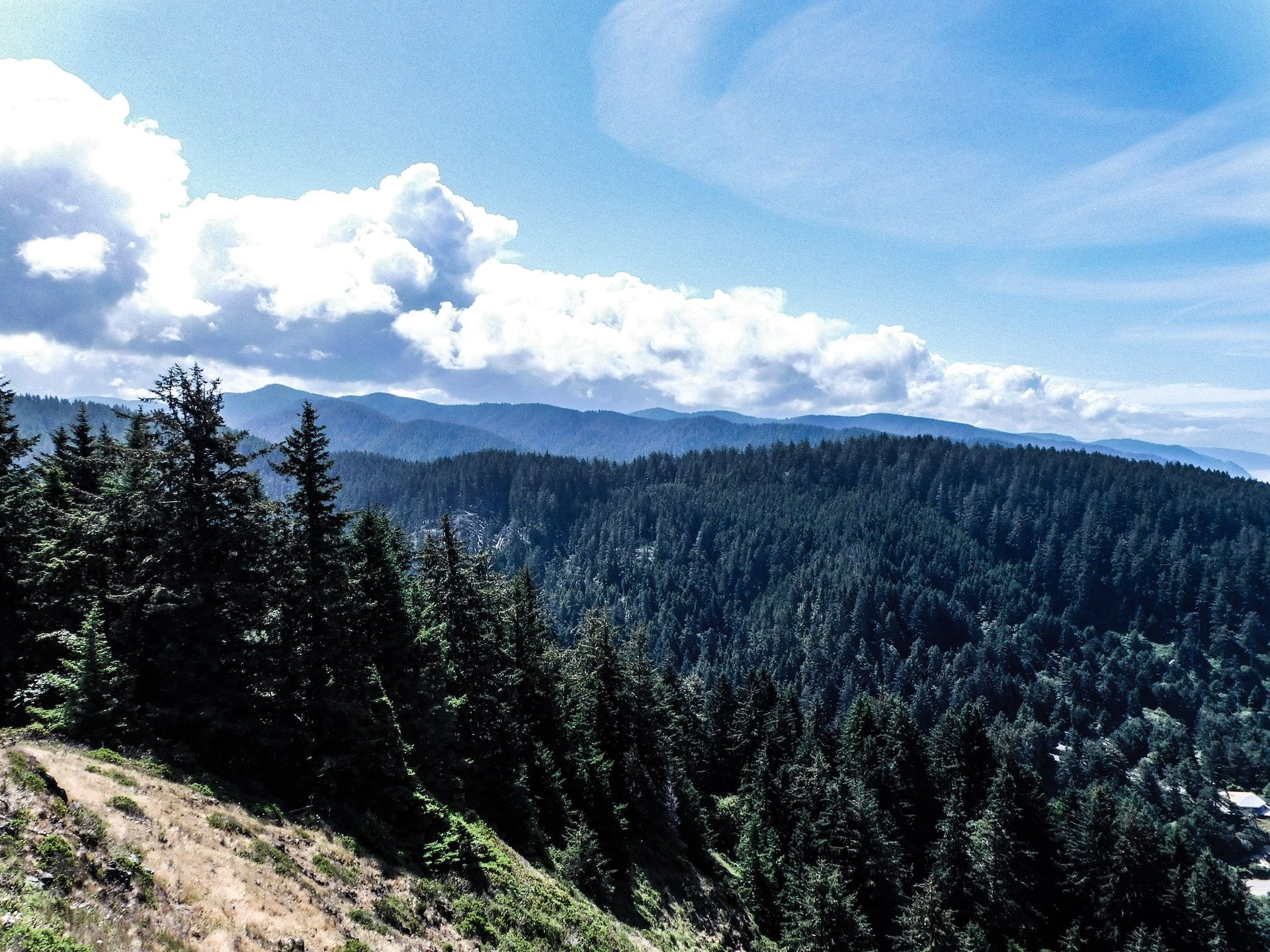 A view from Cape Perpetua Lookout in Yachats, Oregon
People experience pure relaxation, rejuvenation, and renewal at the Fireside Motel, nestled right on the oceanfront. The inviting rooms offer breathtaking views of the ocean, allowing guests to get up close to the rhythmic surf smashing against the rocky coastline. They will discover rich tide pools teaming with marine life right in front of their room and a well-maintained State Park path that meanders along the cliff, leading to a nearby sandy beach. Plus, Fireside Motel is a pet-friendly place, so people feel free to bring along their precious four-legged companions for the perfect fall coastal getaway.
Related: 10 Cozy Towns On The West Coast To Visit This Fall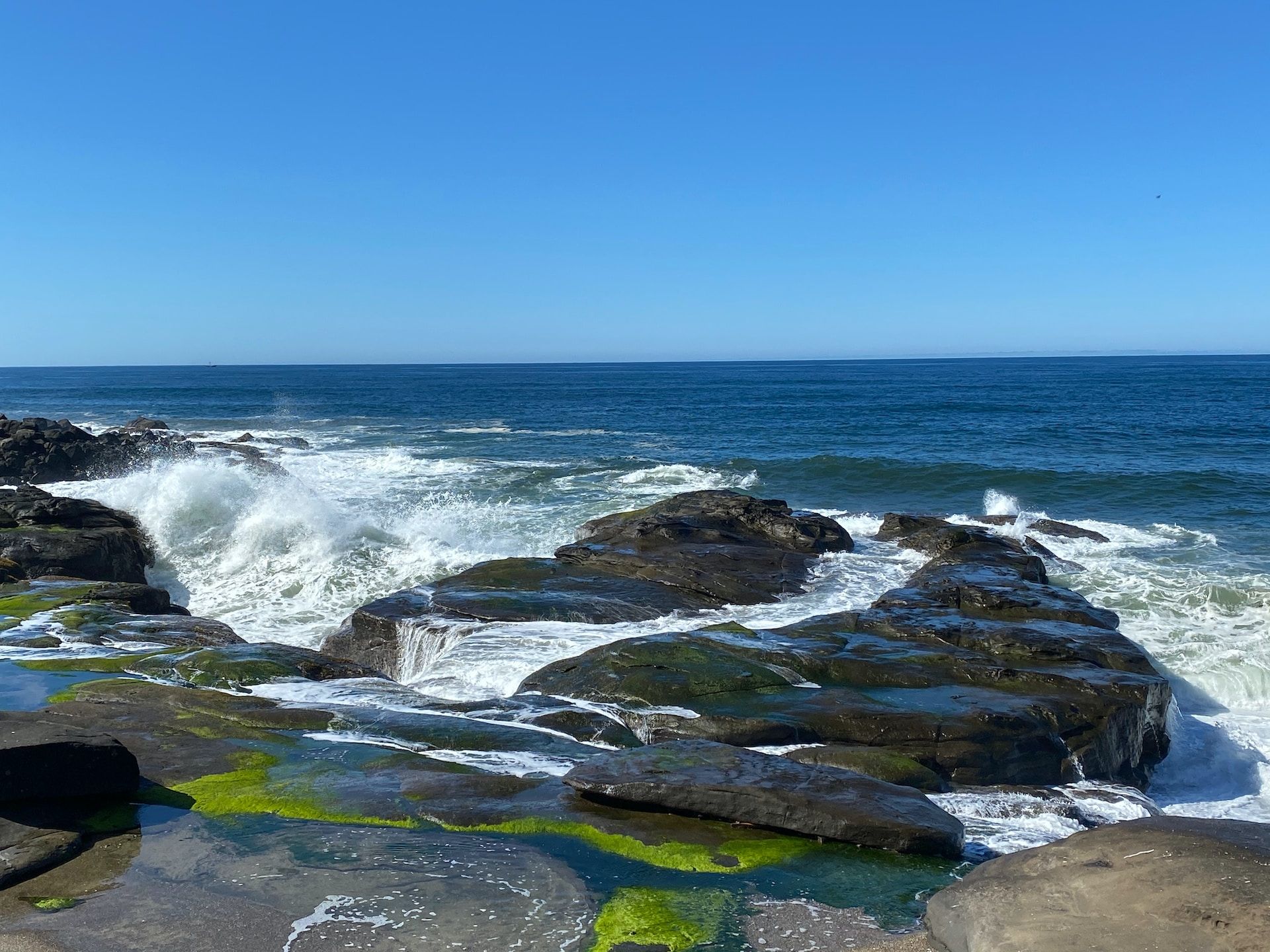 Waves approaching the rocky shore in Yachats, Oregon, USA
Situated on a sprawling 4.4-acre oceanfront property, The Yachats Inn brags lush lawns that lead directly to the magnificent ocean. At the heart of the Inn, people find an indoor heated swimming pool, maintained 85 degrees, and a welcoming 10-person hot tub, warmed to a soothing 104 degrees. Both these amenities offer spectacular views, allowing people to unwind while watching the waves crash against the shore in the fall. The Inn offers a range of room options to suit different preferences and budgets. For those seeking bay, garden, or amazing mountain views, especially during fall, the Inns offers downstairs suites as well.
7
Sea Perch RV Resort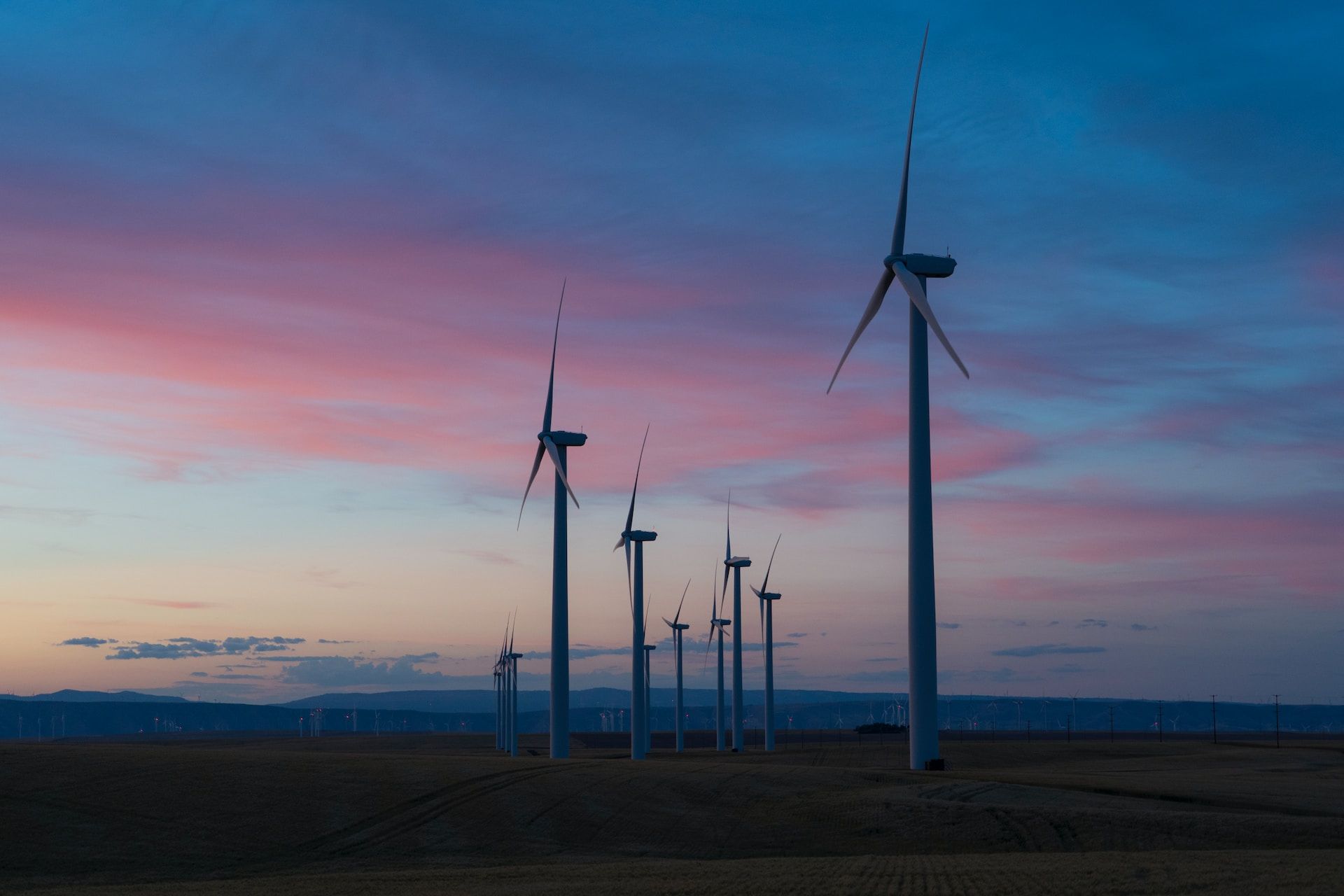 Columbia Gorge, Wasco, Oregon, USA
Nestled beneath forested mountains, people discover the Sea Perch RV Resort, a gem of the Oregon Coast. Recognized by Trailer Life/Good Sam as one of the top 100 RV Resorts in North America, the resort offers unsurpassed beauty. Each of the 28 spacious RV sites provides a unique ocean view that's second to none on the Oregon Coast. Below, people find an outstanding private beach that's truly incomparable. The resort spares no expense to provide comfort to its guests. They can also enjoy an upper-level viewing loft for even more breathtaking sceneries in the fall.
Related: These Are 10 Of The Most Beautiful Ocean Overlooks You Can Find In Oregon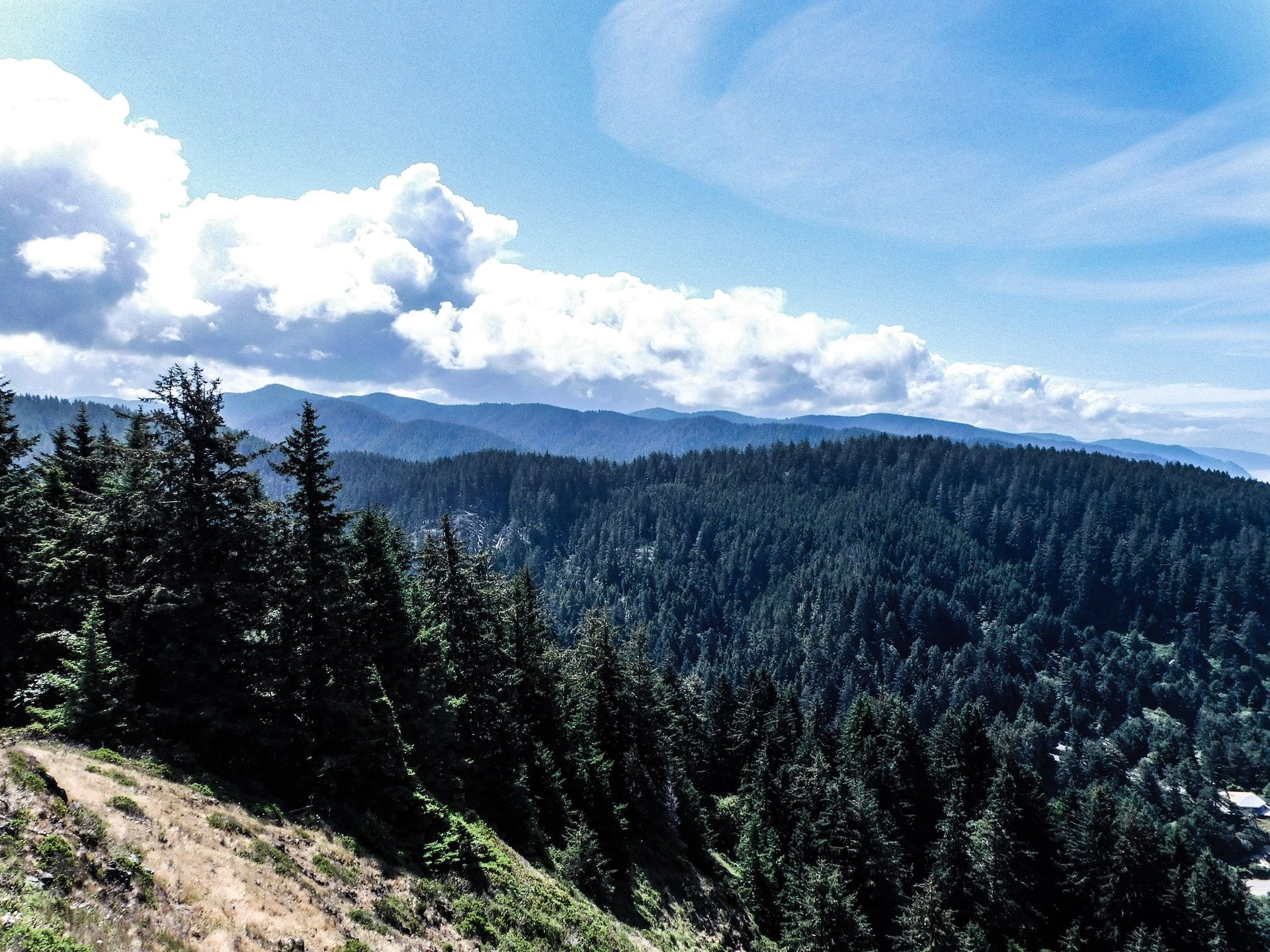 A view from Cape Perpetua Lookout in Yachats, Oregon
Travelers experience beachfront bliss and ocean views at the Silver Surf Motel. This motel offers a variety of room options, including standard family rooms, dog-friendly rooms, signature-themed rooms, and cottages. All the accommodations feature private balconies and kitchens for guest's convenience. They enjoy the indoor heated pool and spa, adding an extra layer of relaxation to a coastal getaway in the fall.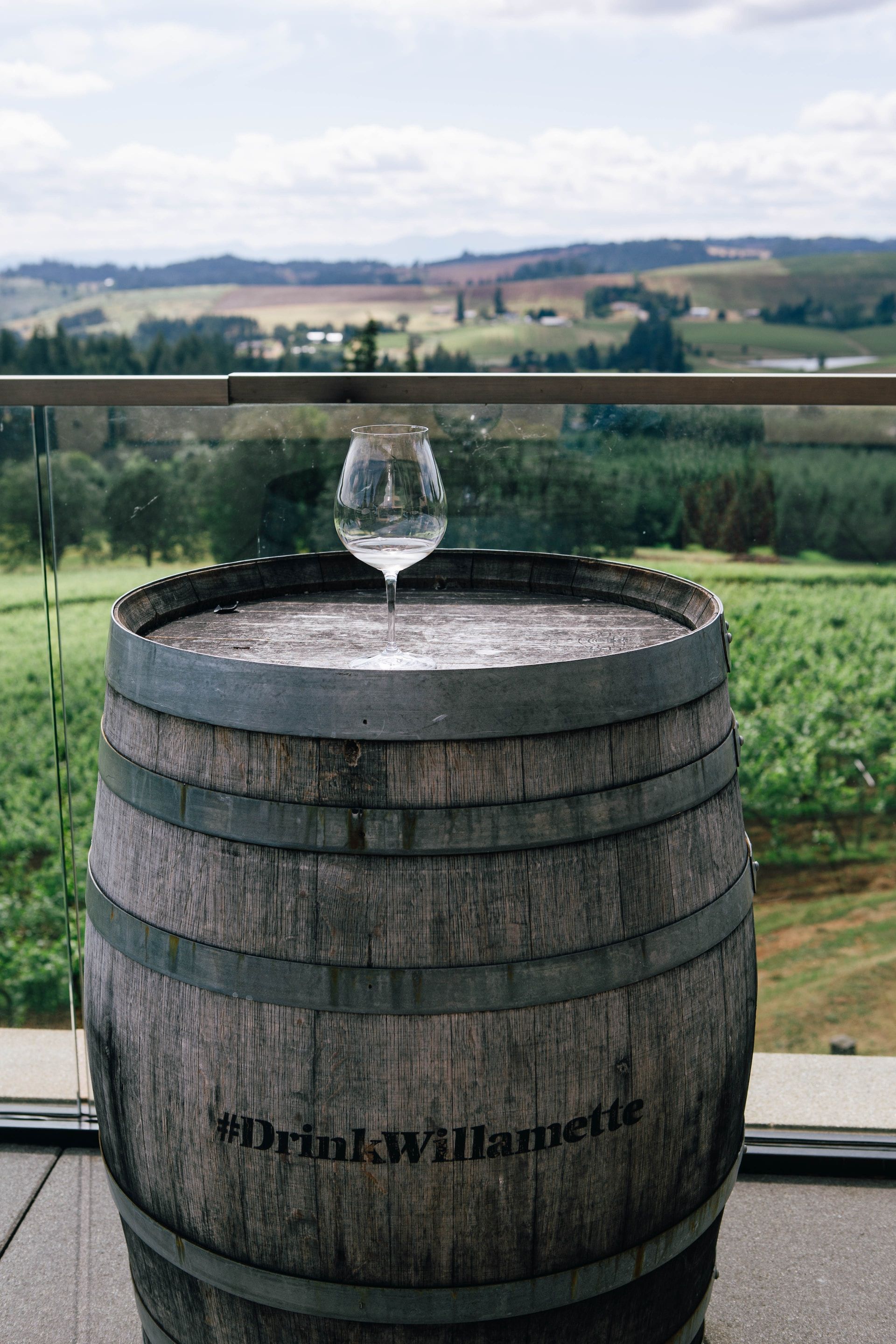 Willamette Valley, Oregon, USA.
Nestled above Yachats Bay along the central Oregon Coast, The Ocean Cove Inn is a lovely motel offering cozy accommodations for two. Its prime location allows people to explore Yachats on foot, with restaurants, coffee shops, wine bars, stores, picnic areas, and the beach just minutes away.
Accommodation: Ocean Cove Inn
Amenities: Mountain View, Kitchen, Air-conditioned, Terrace/Patio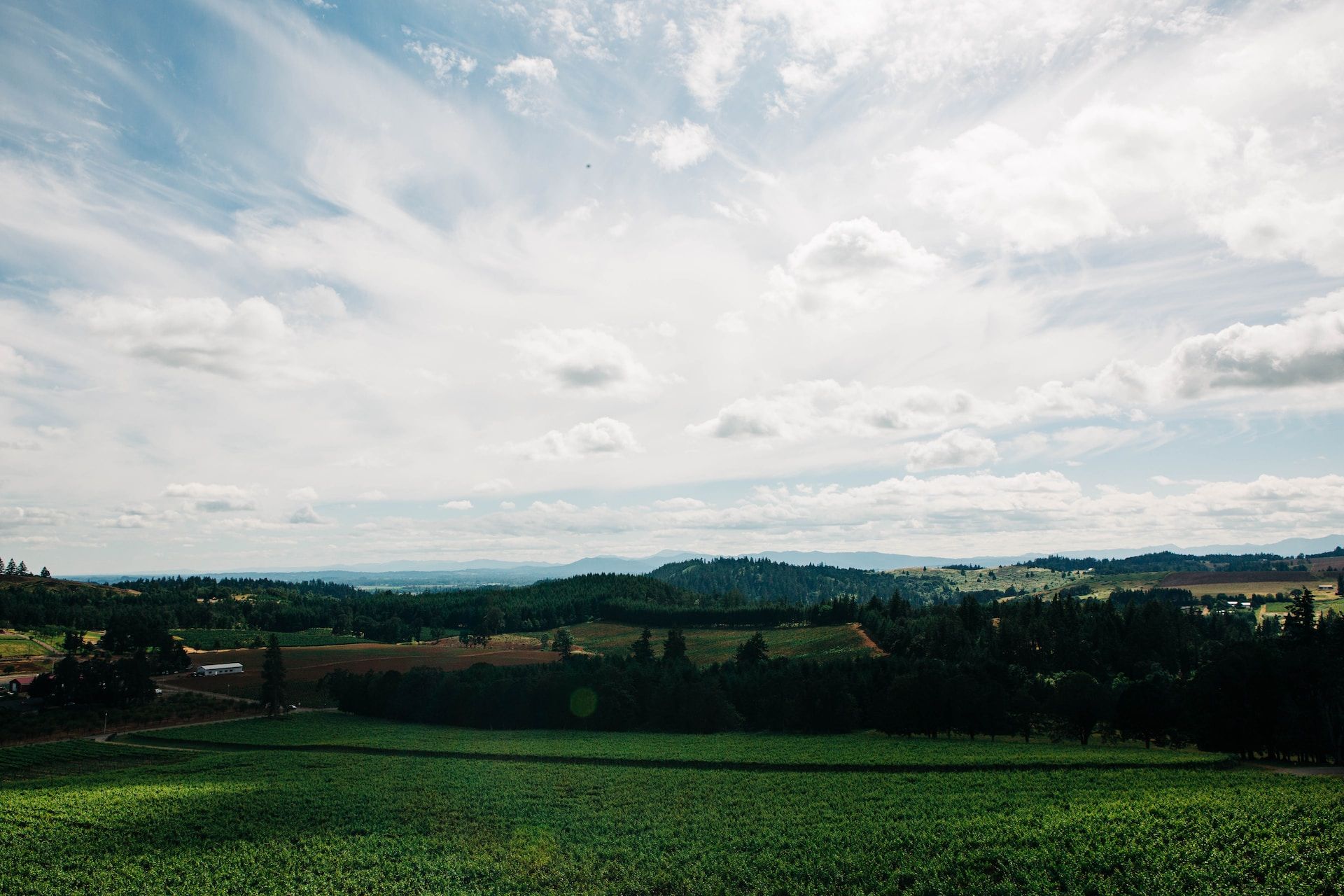 Willamette Valley, Oregon, USA.
People elevate their well-being at the award-winning Overleaf Lodge & Spa, an oceanfront resort that pledges a rejuvenating escape. All the rooms boast oceanfront views and bring you incredibly close to the mesmerizing waves crashing against the rocky shoreline. Guests savor a lovely freshly baked breakfast and gain access to the oceanfront spa, where they surrender to the soft embrace of the sea. For those seeking additional relaxation, spa treatments are also available for an extra fee.
Fall reflection at Dillon Falls in Bend, Oregon
For a family-friendly stay in Yachats, people look no further than Ya'Tel Motel, where the best of Yachats is right at their doorstep. They explore popular landmarks like Bazalgette, the Whale at Whale Park and Cape Perpetua Scenic Area. They also savor local filet mignon favorites at Adobe Restaurant and Lounge. Yachats' coastline, Yachats State Park, and Earthworks Gallery are all within walking distance, ensuring a memorable fall Yachats experience.
Related: 10 Of The Least-Crowded Towns In Oregon To Catch The Fall Foliage
An aerial view of the Astoria-Megler Bridge in Oregon
Ocean Haven is a unique oceanfront boutique hotel and inn located between Cape Perpetua and Heceta Head Lighthouse. With a 40-year history of welcoming guests for vacations, celebrations, personal retreats, and creative endeavors, Ocean Haven offers an amazing experience. People truly disconnect and immerse themselves in the tranquil surroundings. Nestled 7 miles from Yachats on an ocean bluff, Ocean Haven offers breathtaking, peaceful, and healing views of the ocean. A trail to a sandy beach, abundant tide pools, a seal colony, and captivating wildlife await guest's discovery. Longer stays are ideal for fully enjoying the Ocean Haven experience in the fall, as it may not be suited for brief overnight stops during coastal road trips.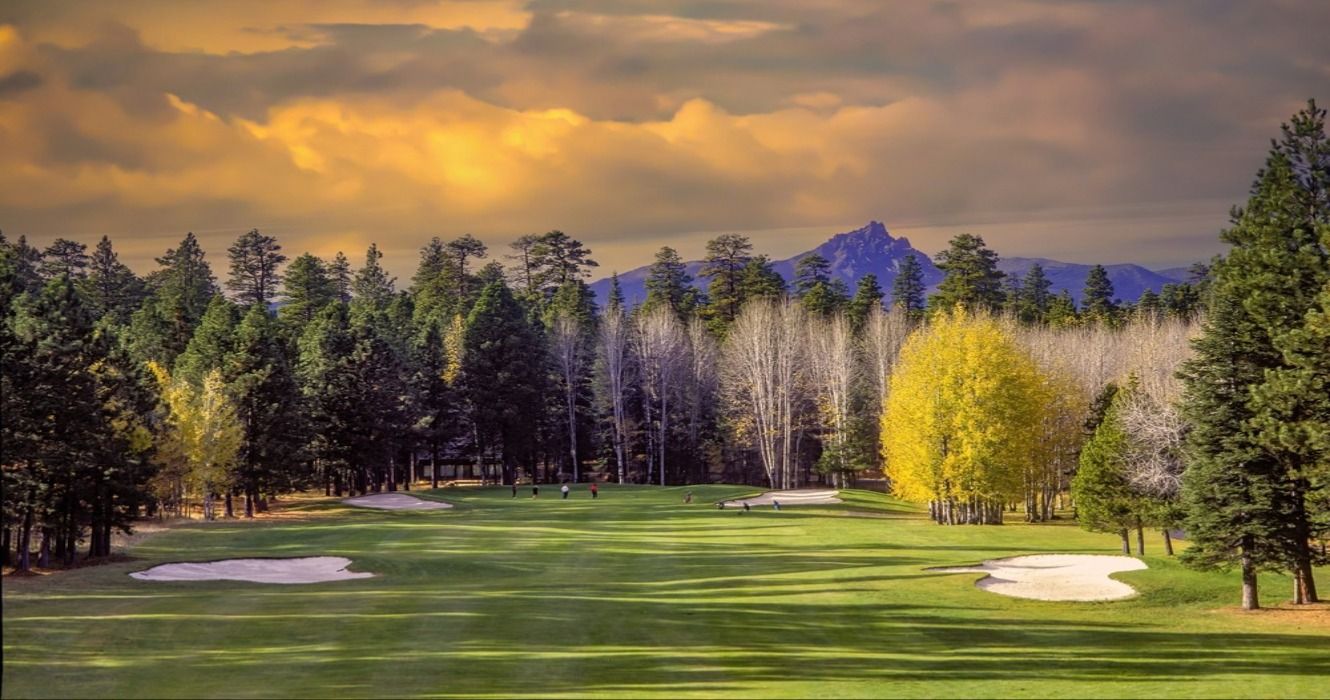 Golfers putting on a green grassy area at a golf course near Sisters, Oregon, USA
Nestled on 2.75 acres just 6 miles south of Yachats, Ambrosia Gardens Bed & Breakfast offers a serene escape. The open-air jacuzzi, complimentary Wi-Fi, and full gourmet breakfast served in the guest living and dining room ensure a relaxing and enjoyable stay. Each room boasts ocean, garden, and forest views, furnished with unique artwork, antiques, and quilts crafted by Mary. For families and honeymooners, the Carriage House, located in a separate building, provides the perfect accommodation.