Every year, there's a new smartphone, a new action camera, a new "best" laptop—a new everything. It's impossible to keep up with all the best tech gadgets, especially if you're the sort who likes to have the next best shiny new thing.
This year has been no different (and it's not even fall yet) for cool tech gadgets. Flip phones made a huge comeback, Apple's laptops somehow keep getting both bigger and thinner, smartwatches keep getting, well, smarter, and next-gen VR headsets will soon be as commonplace as smartphones. It seems the future is right now.
If it's all enough to make your head spin, we've done the hard work for you to find the gear that matters. We combed through hundreds of new tech gadgets to find only the very best. This is the gear that truly stands out this year in one of five categories: Fitness, Home, Everyday, Travel, and Camping. These are our picks for the 40 best tech gadgets of 2023.
Fitness
Garmin Instinct 2X Solar Rugged GPS Smartwatch
Credit: Courtesy of Retailer
The new Instinct 2X Solar puts all the best features of Garmin's killer fitness watches into a next-gen design that tracks every fitness metric that matters with unlimited battery life—yes, really.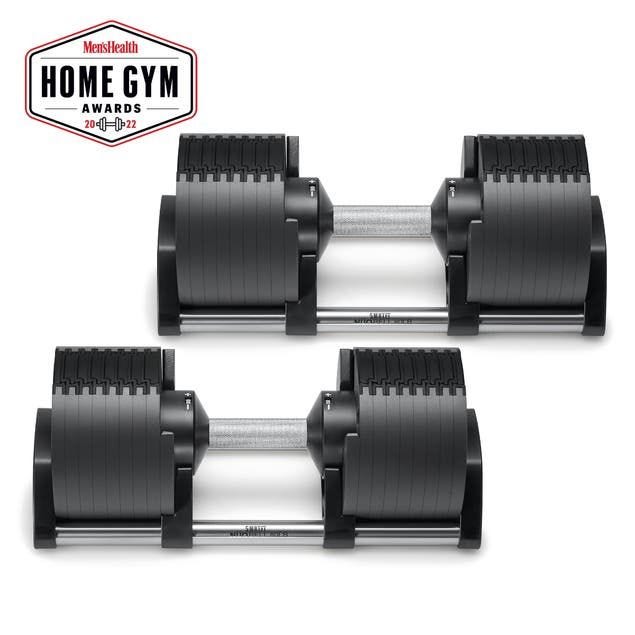 SMRTFT NUOBELL Adjustable Dumbbells
SMRTFT proves adjustable dumbbells don't have to be so dumb. The company's Nuobell is easily adjustable up to 80 pounds. Plus, it's ultra-durable and works just like a classic dumbbell for most exercises.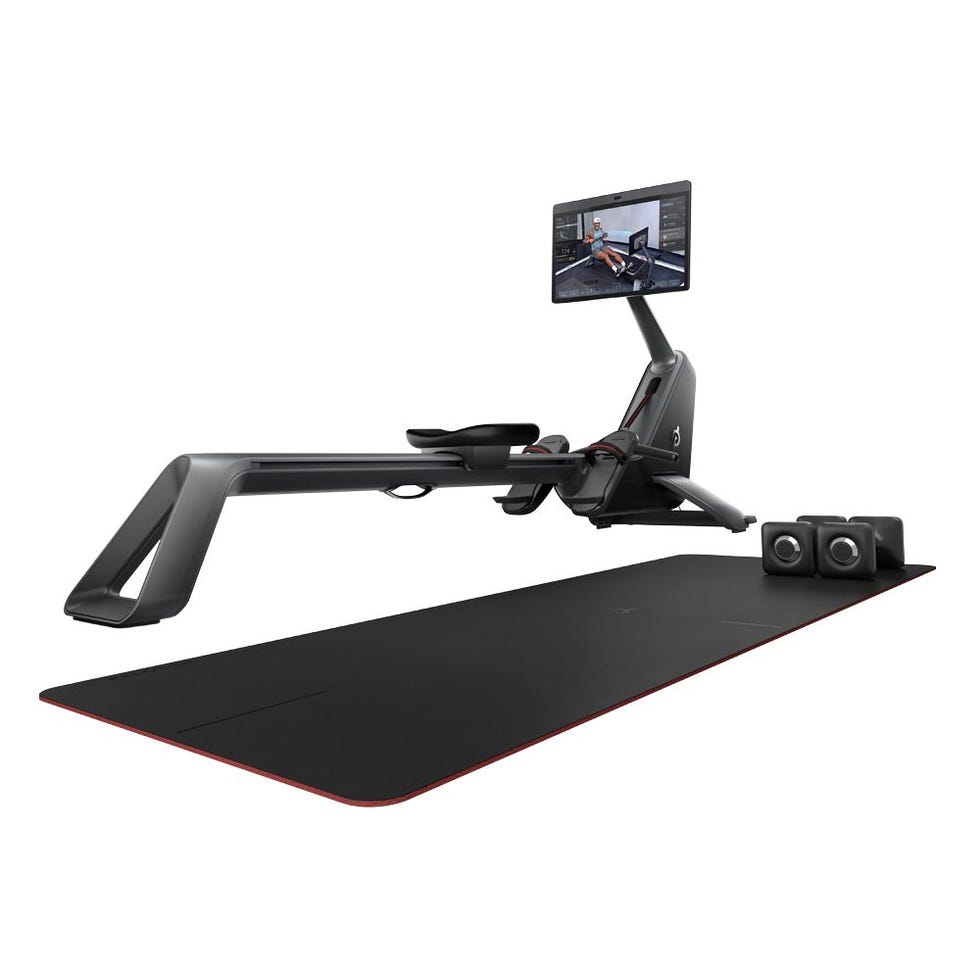 Peloton Row Basics
Credit: Courtesy of Retailer
The Row packs all of Peloton's best exercise machine features into one hyper-connected rower to rule them all. It's the next best thing to actually being on the water.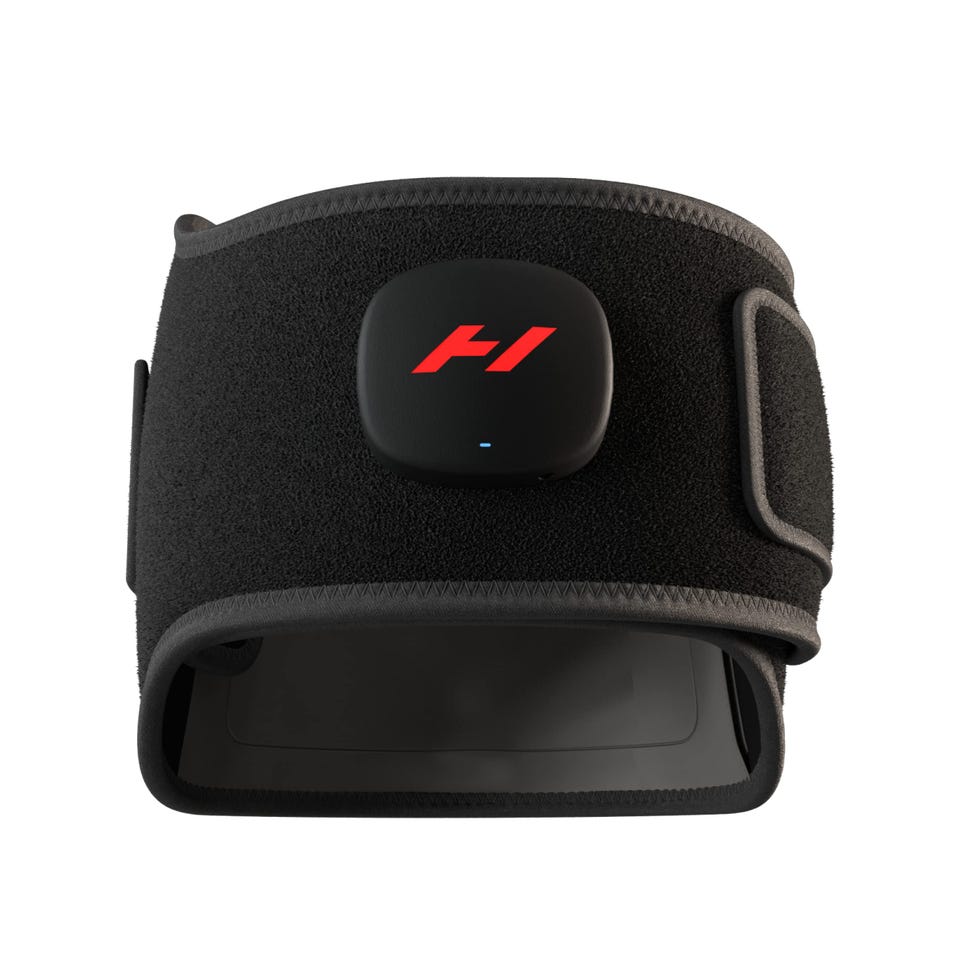 Hyperice Venom 2 Back
Credit: Courtesy of Retailer
"Better recovery through technology." That's Hyperice's mantra with the Venom 2—a compact recovery tool that attacks lower-back pain and soreness with a blend of adjustable heat and vibration.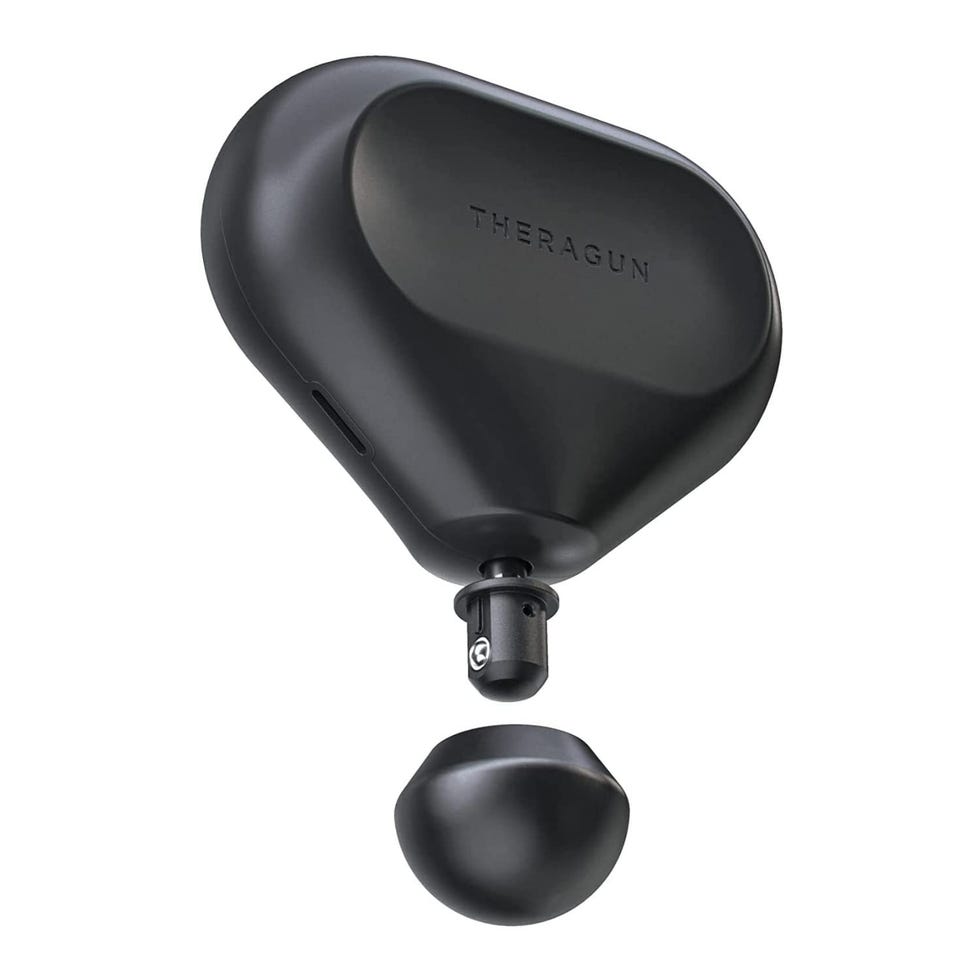 TheraGun TheraGun Mini Handheld Electric Massage Gun
Credit: Courtesy of Retailer
Therabody outdid itself this year by managing to pack nearly all the features of its best massage guns into a more compact, go-anywhere, affordable design.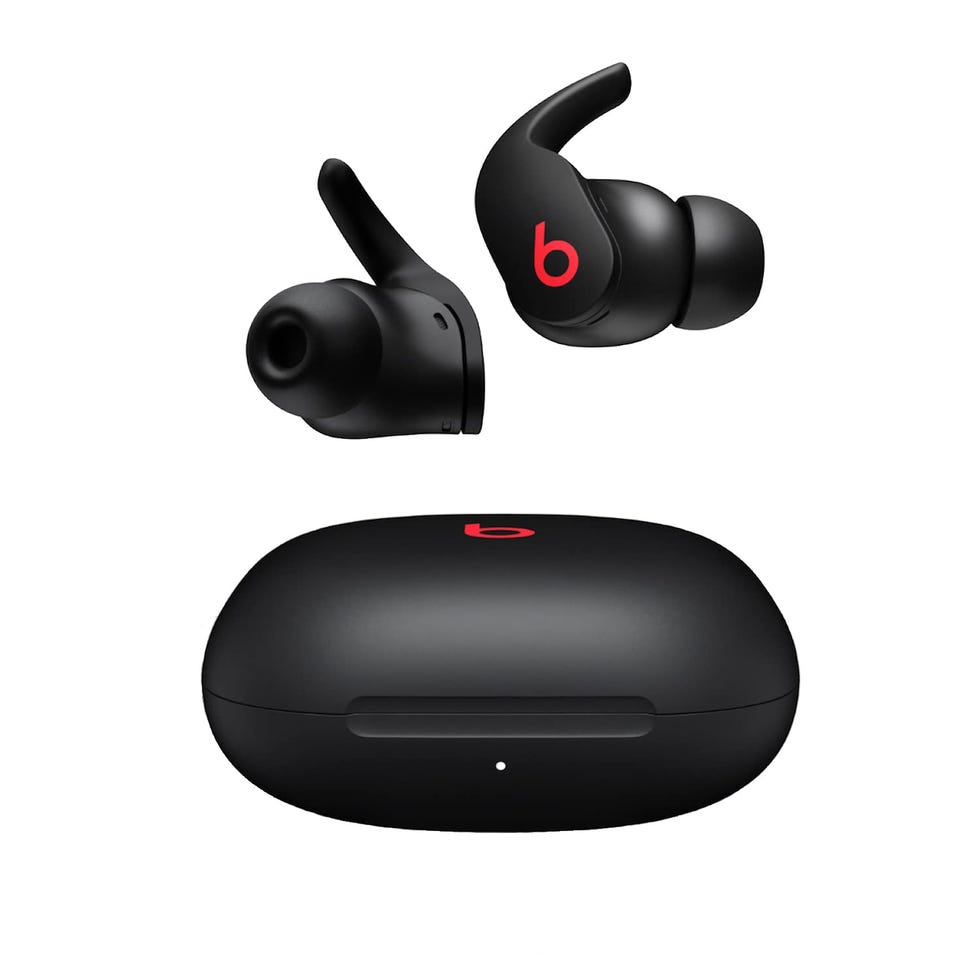 Beats Fit Pro True Wireless Noise Cancelling Earbuds
Credit: Courtesy of Retailer
Beats' legendary workout headphones continue to impress. According to Men's Health Fitness Director Ebenezer Samuel, they're "the most reliable fitness buds ever that stay in my ears whether I'm doing handstands or kettlebell swings."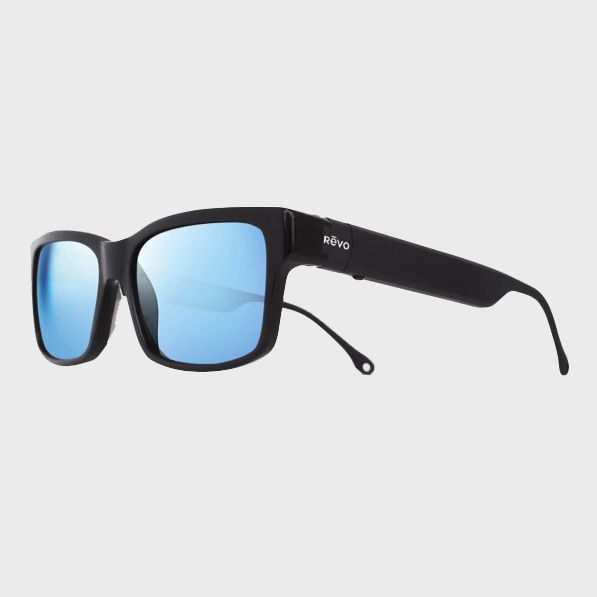 Revo Sonic 1 All-in-One Polarized Bluetooth Sunglasses
Credit: Courtesy of Retailer
If "ordinary" earbuds aren't disco enough for you, splash out on this pair of multifunction shades with built-in, noise-canceling earbuds.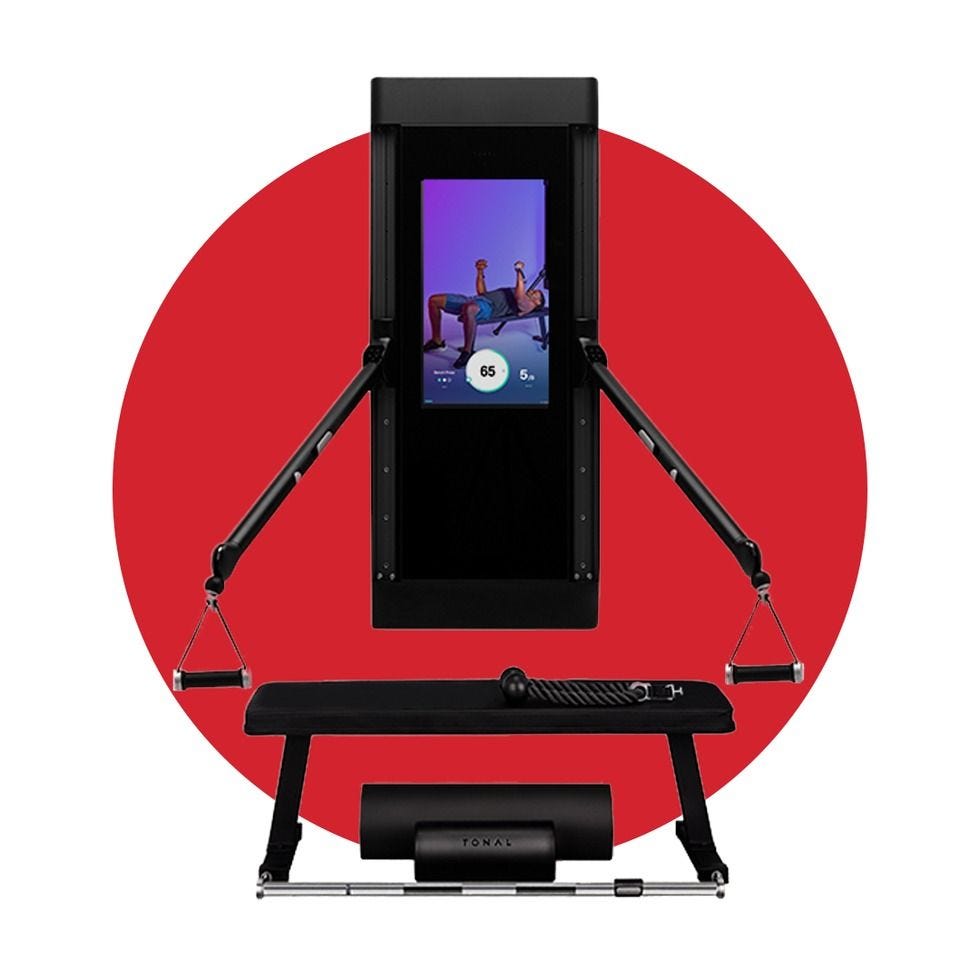 Didn't think you could fit a gym-quality cable machine in your living room? You can with Tonal, which also doubles as a gym DJ, delivering killer workout tunes while you do cable flies.
Travel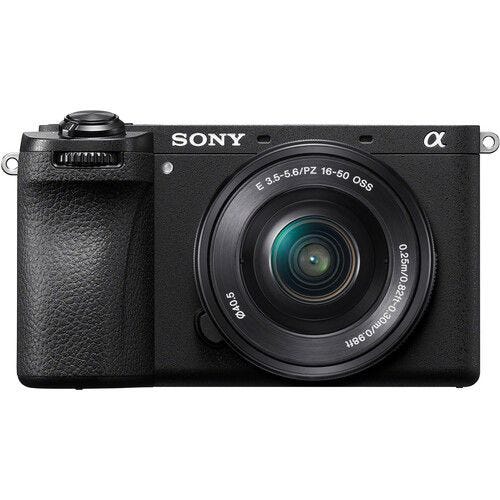 Sony a6700 Mirrorless Camera
Credit: Courtesy of Retailer
Digicams just keep getting smaller and smaller and smaller. Sony's Alpha 6700 is insanely pocketable (read travel-friendly) yet stands up to pricier models with swappable lenses and 26-megapixel photo-snapping capability.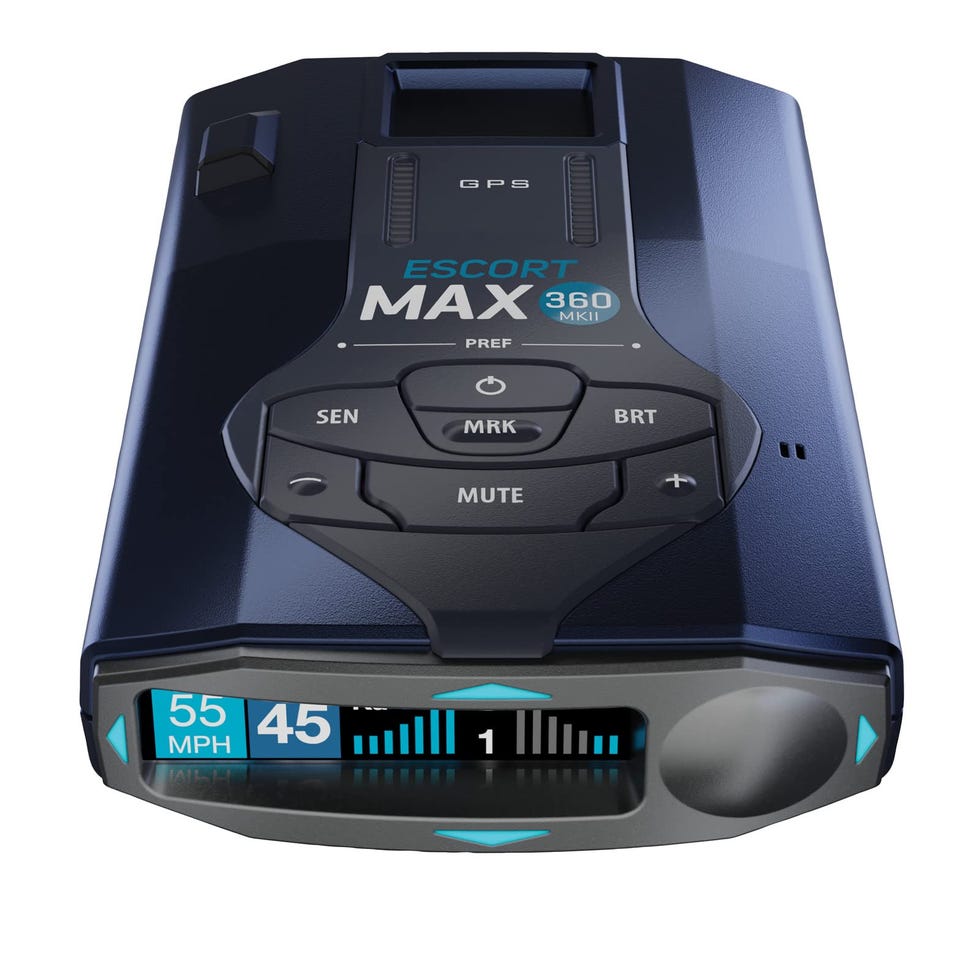 Escort MAX 360 MKII Radar and Laser Detector
Credit: Courtesy of Retailer
Nothing ruins a good road trip (or any day at all, really) like run-ins with the cops. Keep your speed and your speeding tickets in check with Escort's flagship radar/laser detector.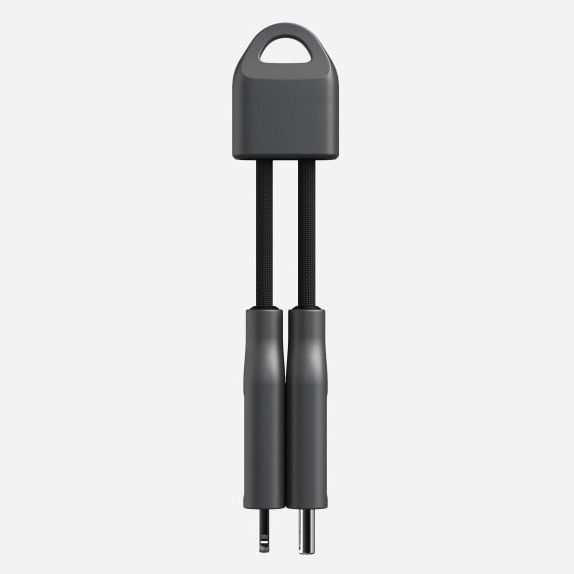 No one likes to travel with a bird's nest of charging cables for all their devices. Nomad fixes the problem with ChargeKey—a keychain-friendly solution that charges just about anything with a USB-C connector.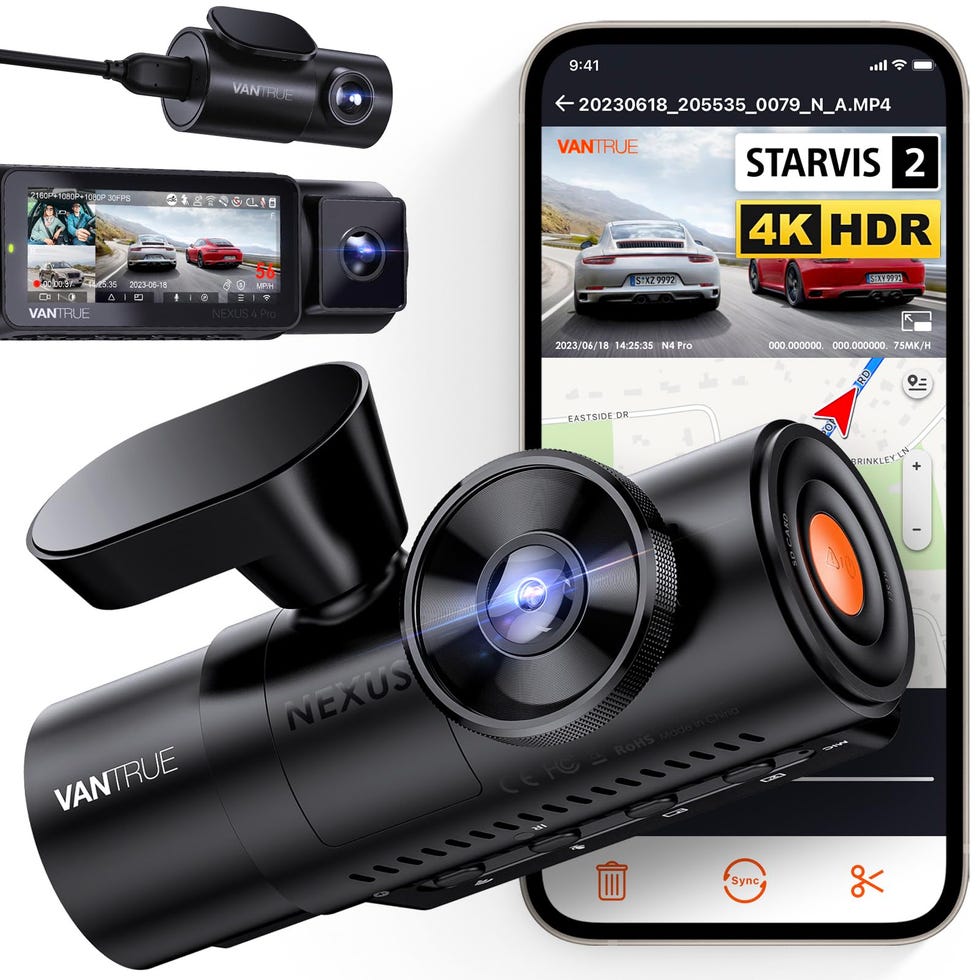 Vantrue N4 Pro 3 Channel 4K WiFi Dash Cam
Credit: Courtesy of Retailer
Dash cams are only as good as the footage they capture. Vantrue's new N4 Pro records 4K video in the front and 1080p at the rear and in-cabin. Plus, the night vision is stunning, thanks to a Sony Starvis 2 IMX678 8M CMOS sensor.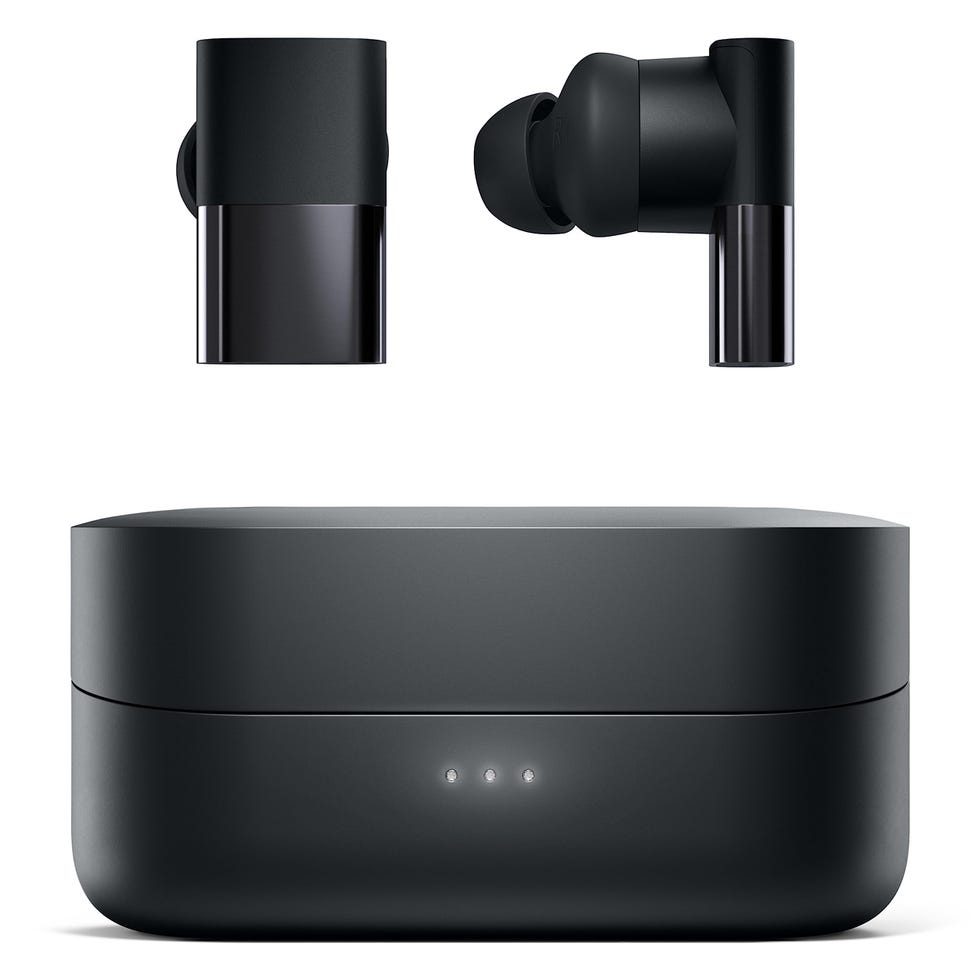 Status Between 3ANC Onyx Earbuds
Now 20% Off
Credit: Courtesy of Retailer
Beats are great for working out. But when we want serious audio and even more serious noise-cancellation for shushing everyone and everything on the plane, these are our new go-to earbuds.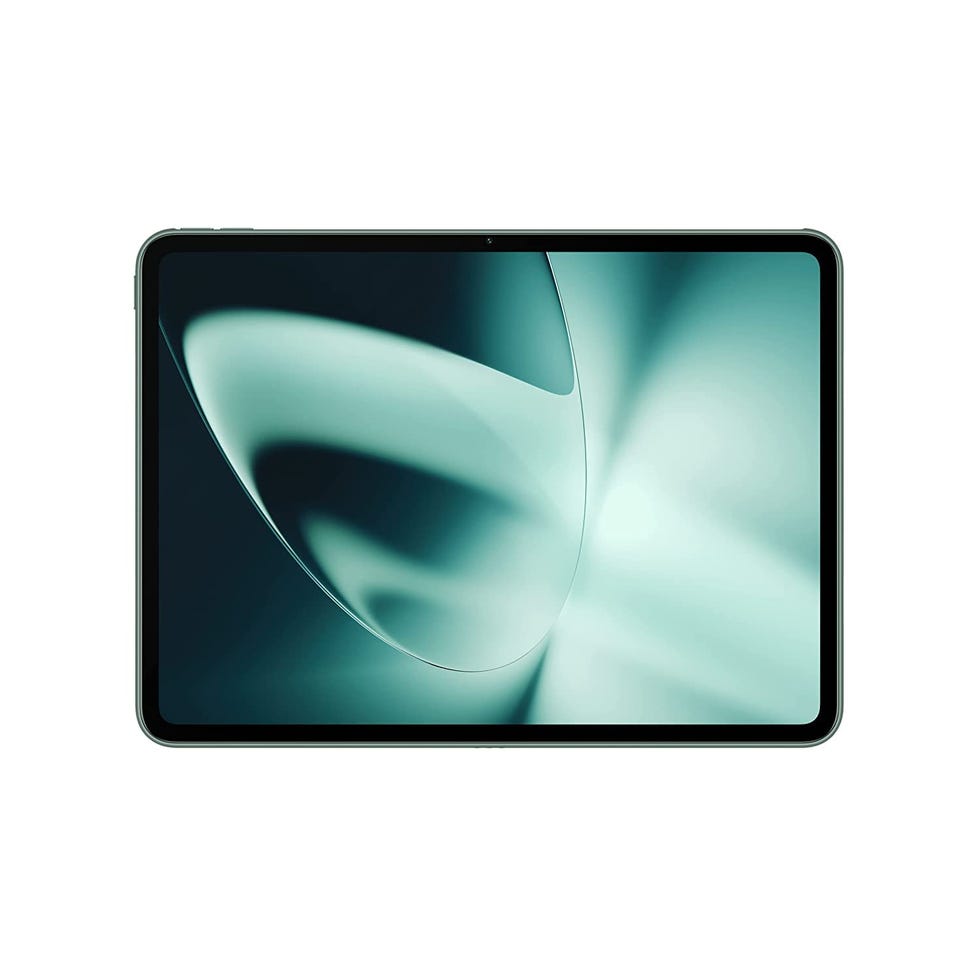 OnePlus Pad
Credit: Courtesy of Retailer
OnePlus' first foray into the tablet world is a looker. The simply named Pad is sleek, fast, and the display is stunning. It also charges insanely fast—charging to full in about an hour—making it perfect for hurried travelers.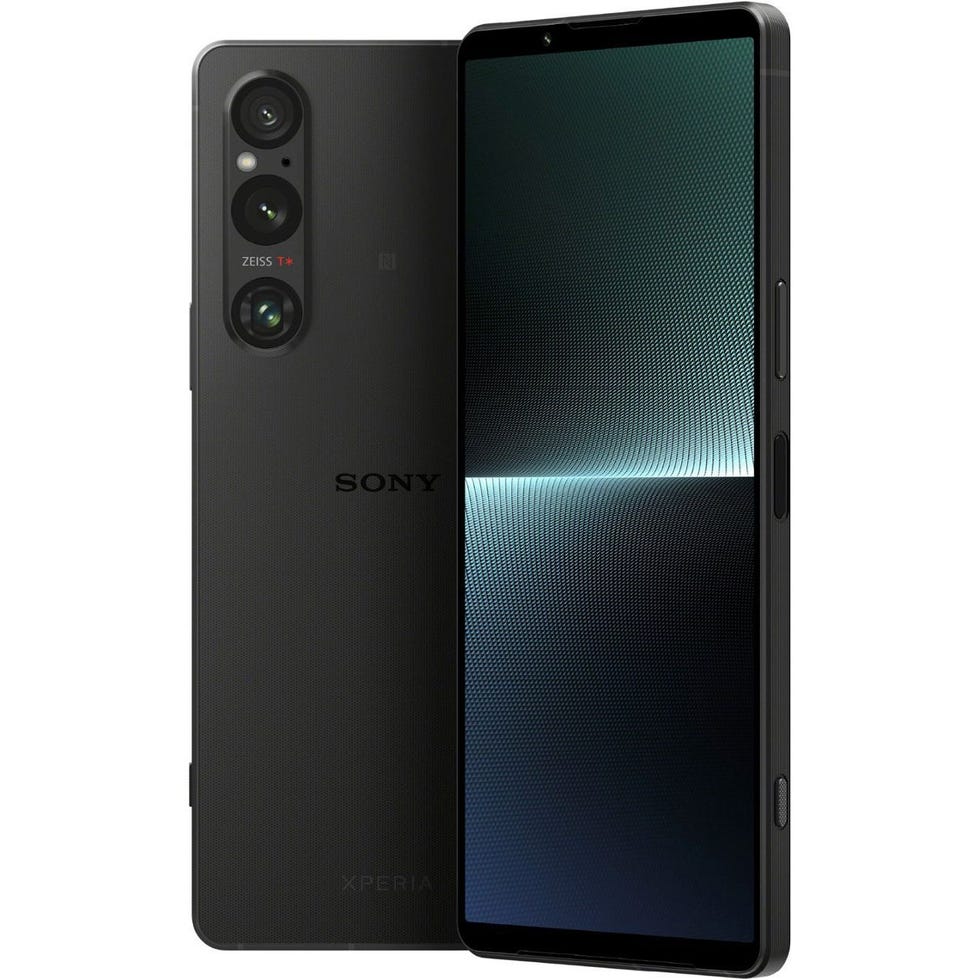 Sony Xperia 1 V 256GB 5G
Credit: Courtesy of Retailer
There's a lot to love about Sony's flagship smartphone, especially for travelers. Namely: Solid battery life, excellent video capability (both watching and creating), and even a physical camera button for easy, shoot-from-the-hip shots.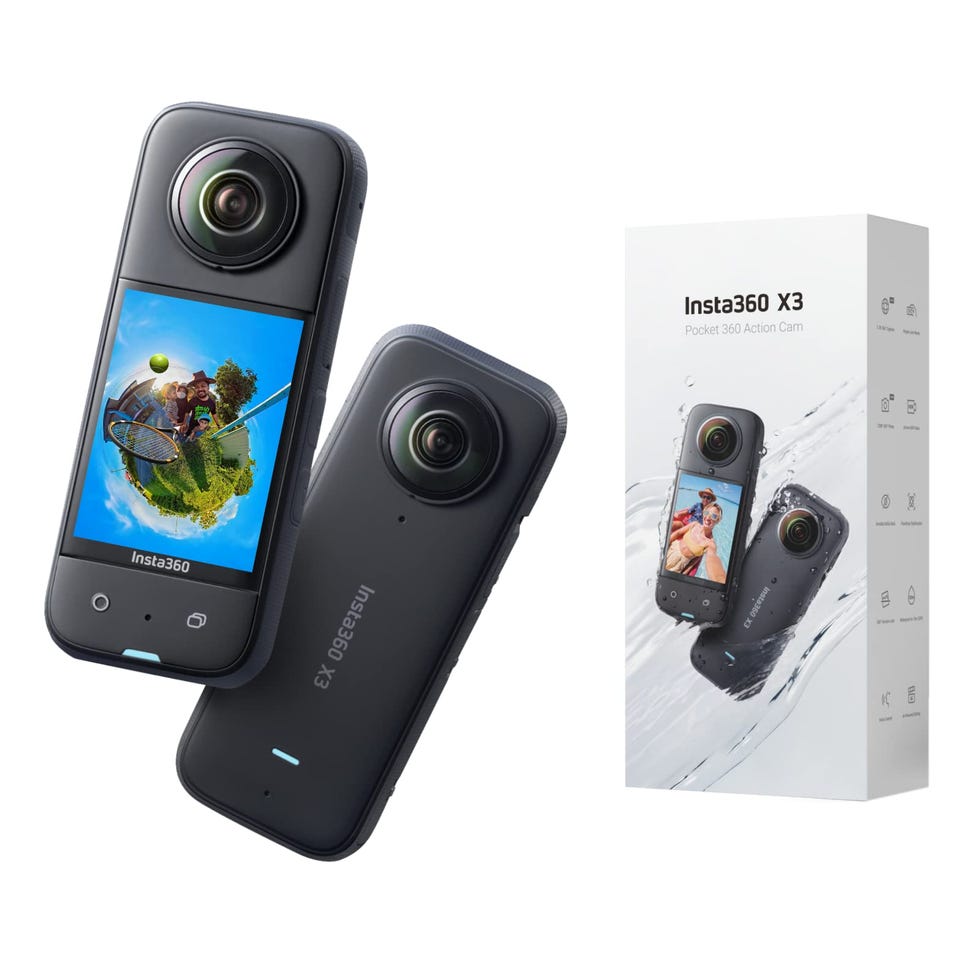 Insta360 X3 Waterproof 360 Action Camera
Credit: Courtesy of Retailer
Vids or didn't happen. Even if you're already rocking a GoPro on your travels, Insta360's latest waterproof action camera takes insane, 5.7K 360-degree video (with its clever "invisible" selfie stick) like you've never seen before.
Home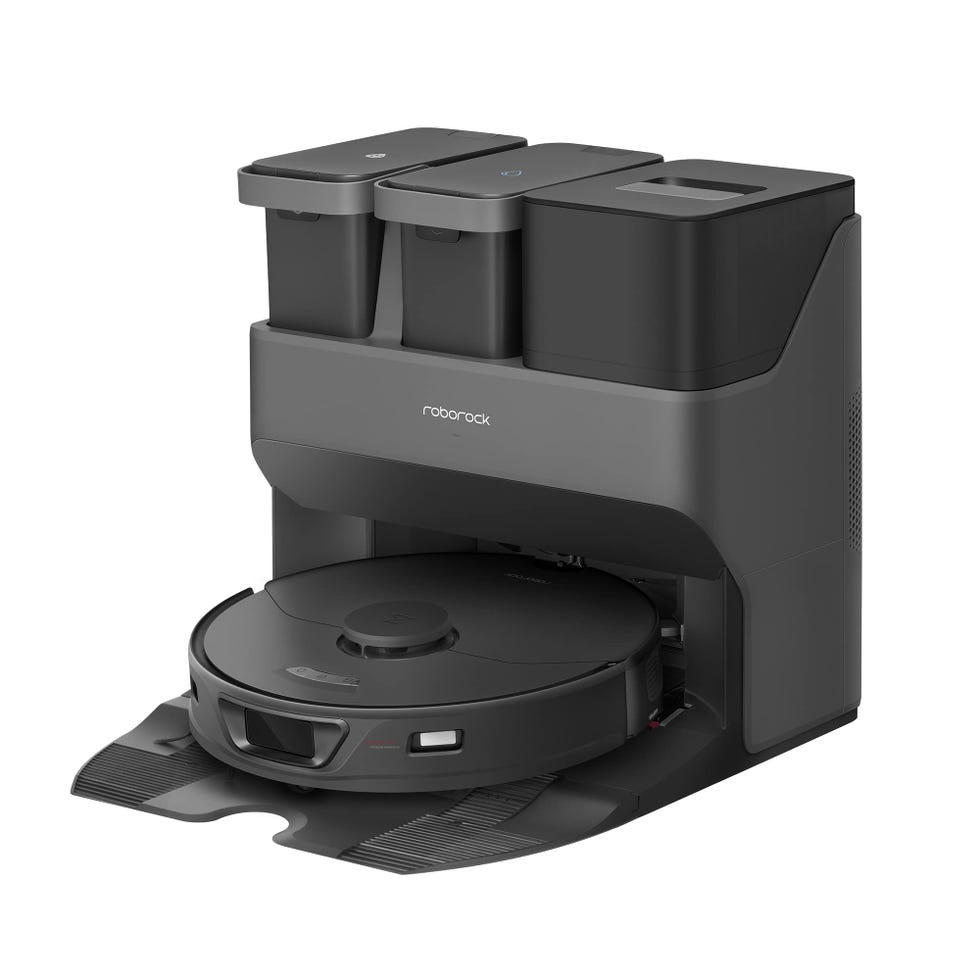 Roborock S7 Max Ultra Robot Vacuum and Mop Combo
Credit: Courtesy of Retailer
There are robot vacuums, and then there are robot vacuums. This ultra-premium Roborock model vacuums, auto-mops, dries, self-refills, and it'll probably even keep your pets company while you're at work, too.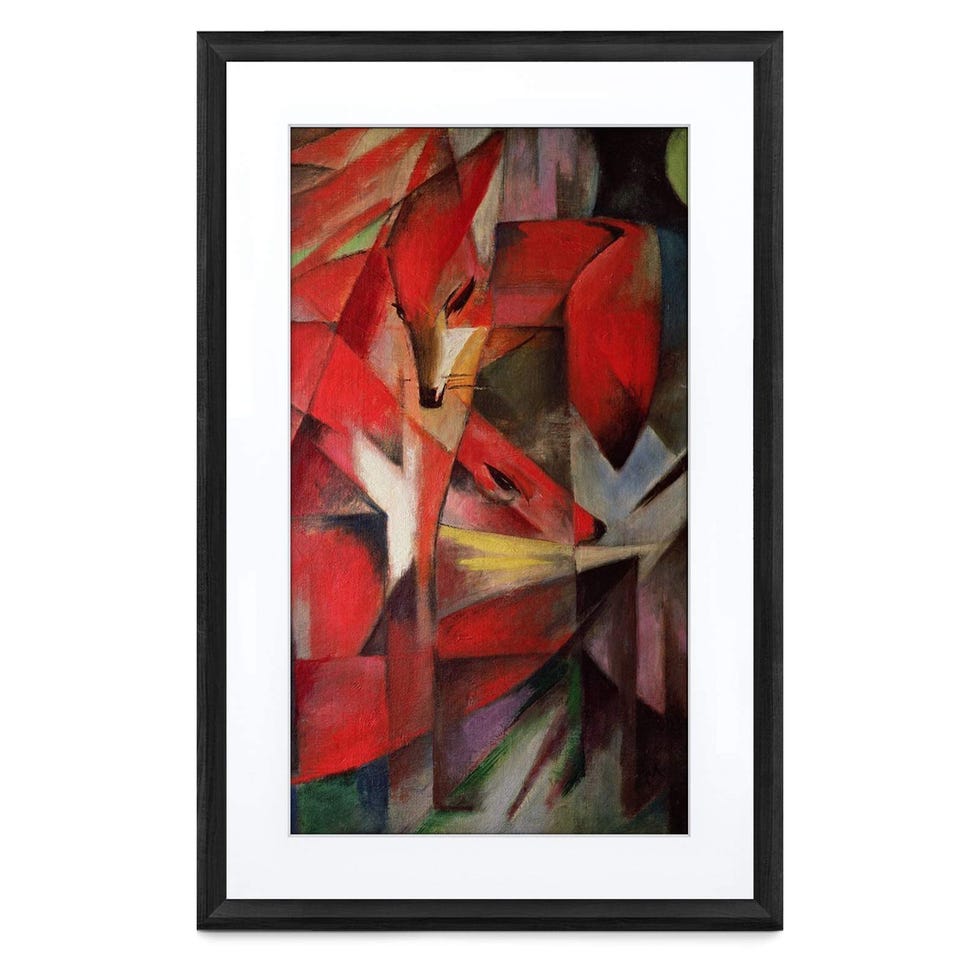 Meural Canvas II Smart Art Frame
Now 17% Off
Credit: Courtesy of Retailer
Frame thousands of your favorite pieces of art and digital photos with this handsome, jumbo-sized smart frame that renders any visual work in stunning detail.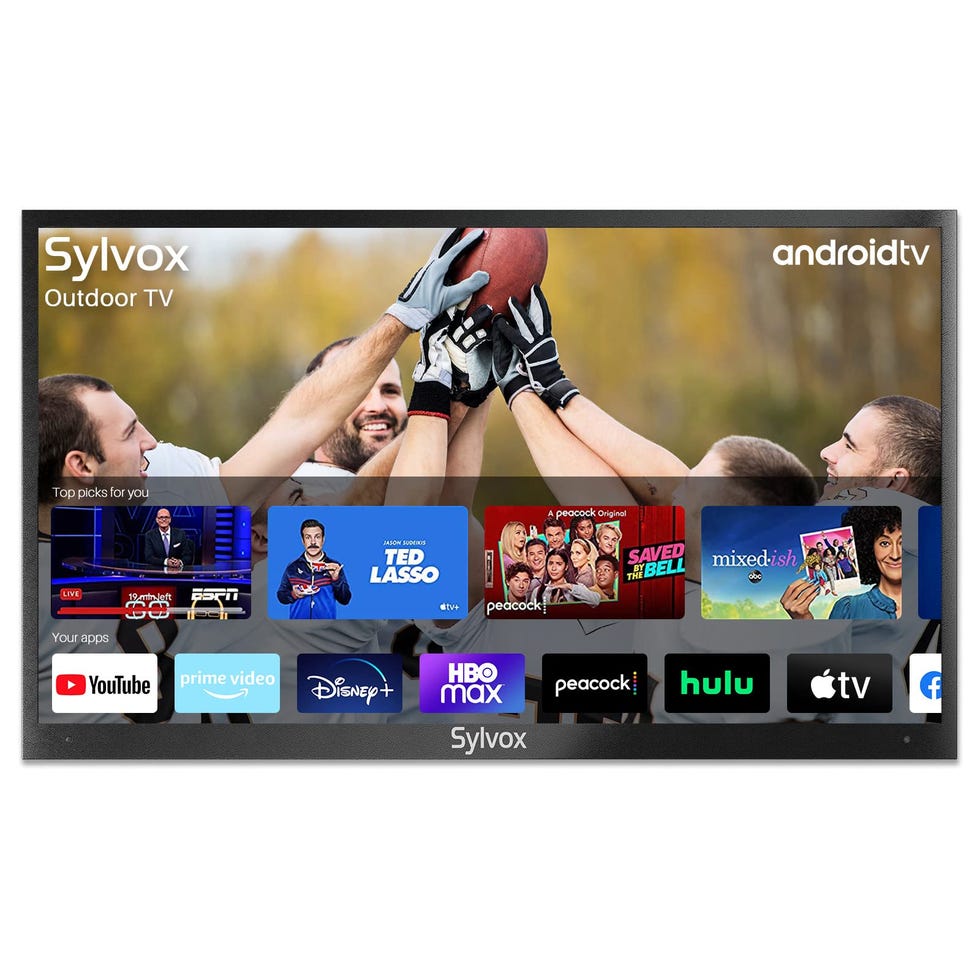 Sylvox Waterproof Outdoor Smart TV 4K (DeckPro Series)
Now 14% Off
Credit: Courtesy of Retailer
Upgrade your Netflix & Chill'ing by moving the party al fresco. This outdoor TV features 4K UHD resolution, and it's completely waterproof, so you can watch from your front lawn, back patio, or hot tub.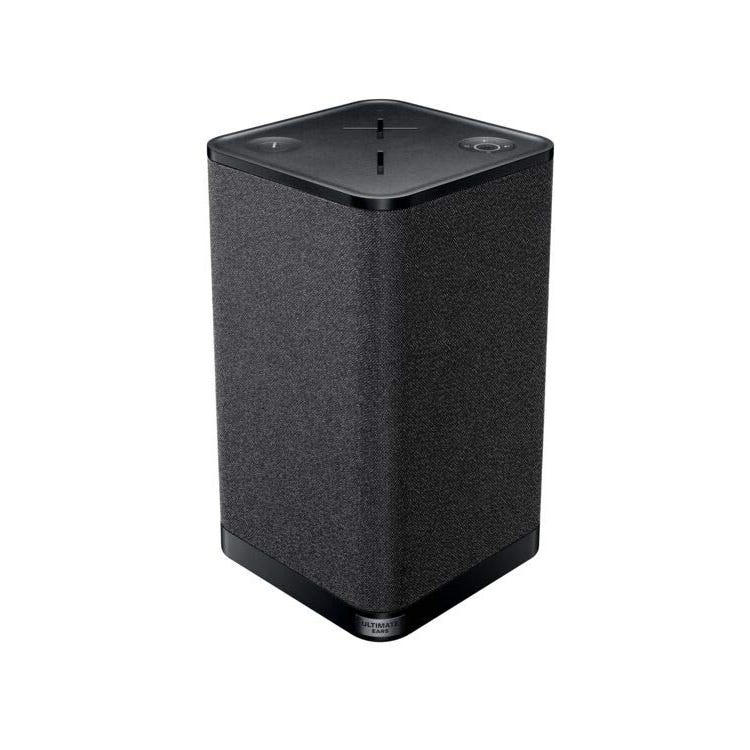 Ultimate Ears Hyperboom Portable & Home Wireless Bluetooth Speaker
Credit: Courtesy of Retailer
By the pool, in your game room, or blowing up your living room, Ultimate Ears' Hyperboom is one mega bluetooth speaker to rule them all. It's water-resistant, wireless, and very, very loud. This thing seriously booms.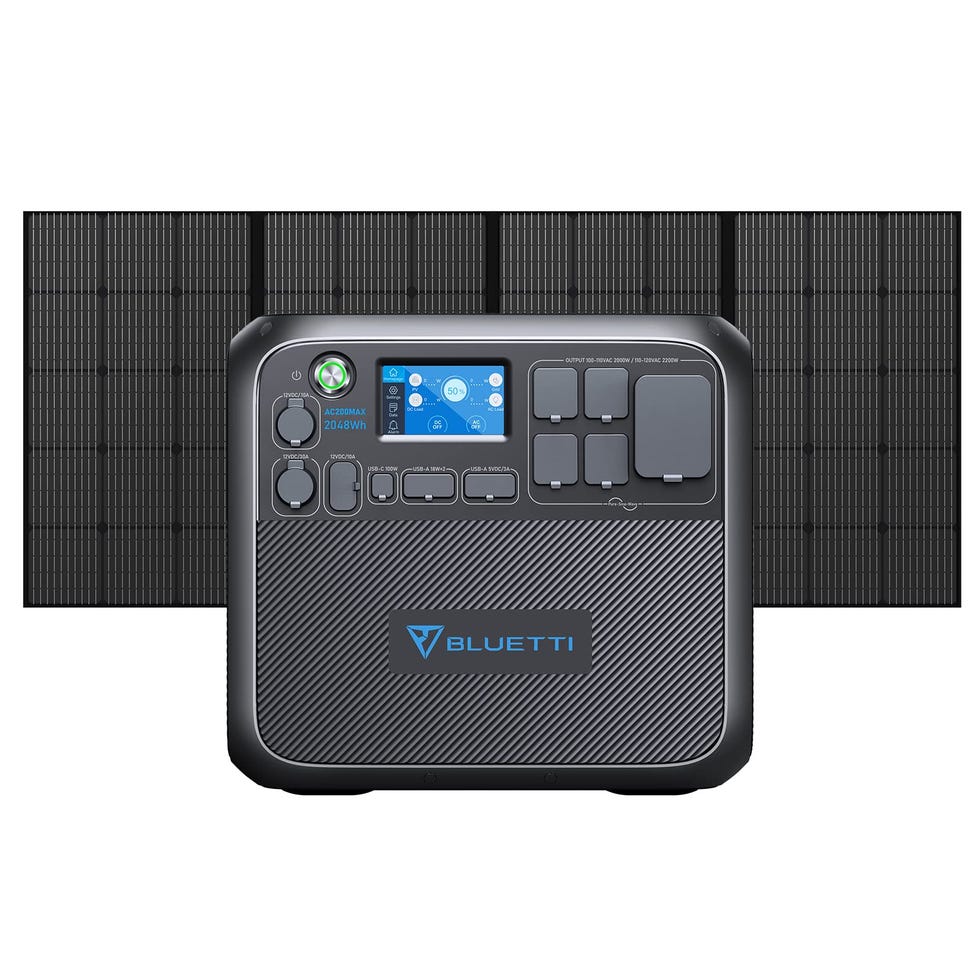 Bluetti AC200MAX Solar Generator
Credit: Courtesy of Retailer
Keep your home, RV, or survival bunker going indefinitely with Bluetti's beefy solar generator. Add another battery to double the juice, and plug in multiple solar panels to keep your e-life going for as long as the sun shines.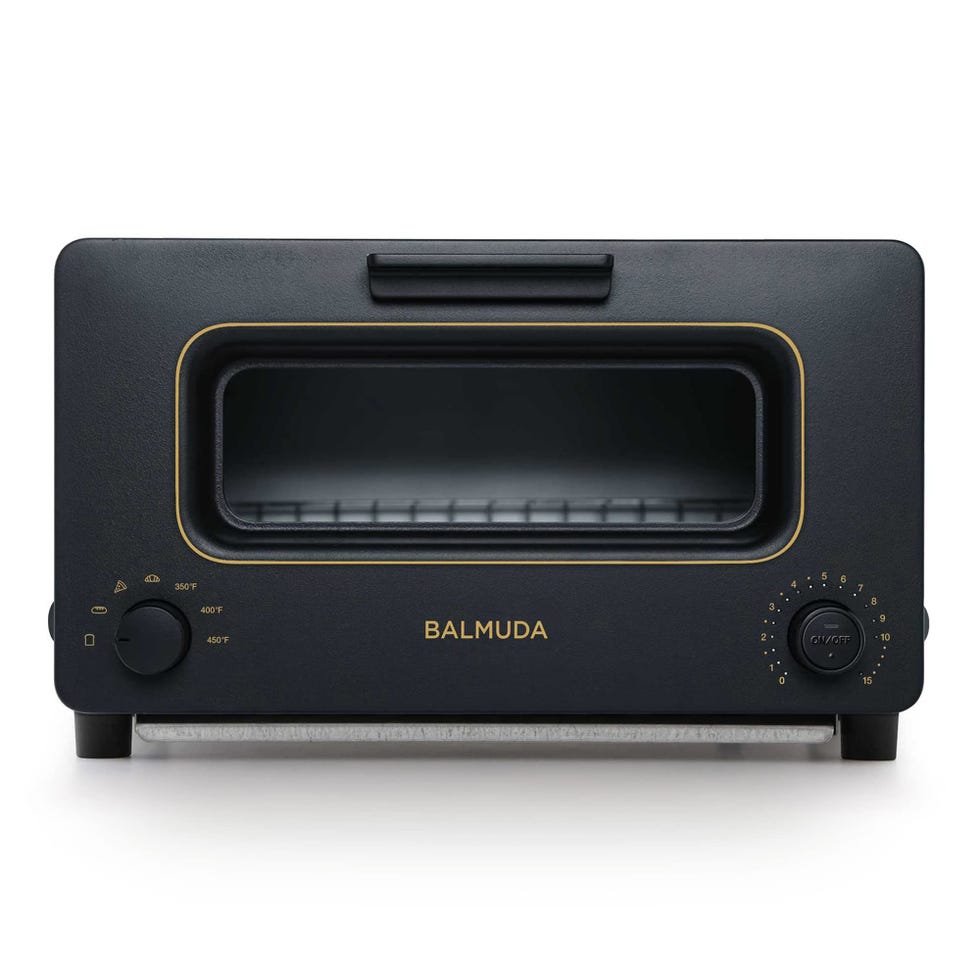 Balmuda The Toaster Steam Oven Toaster
Credit: Courtesy of Retailer
This sleek, compact toaster oven elevates the look of any kitchen counter. But the real reason to splurge on this over a $20 Black+Decker is just how amazing the steam technology makes any baked goods—not just toast—taste.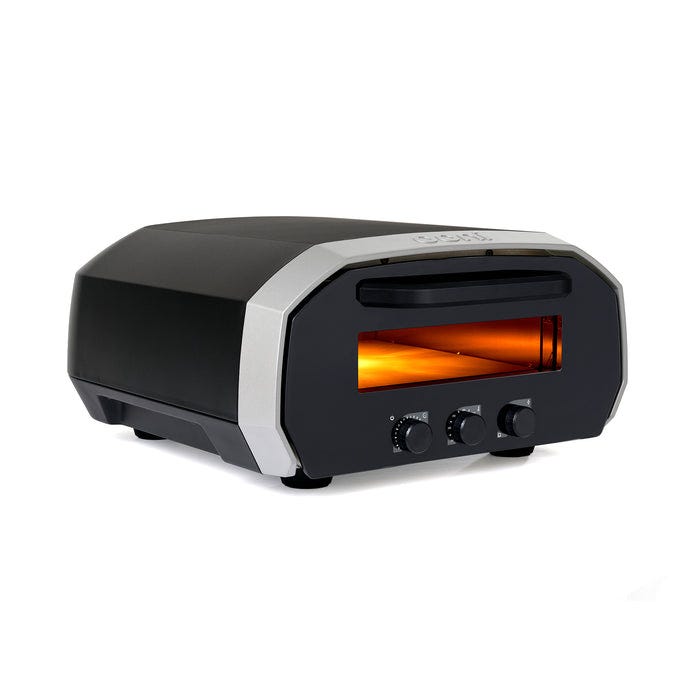 Ooni Volt 12 Electric Pizza Oven
Credit: Courtesy of Retailer
If you like Ooni's wood-fired outdoor pizza ovens, you'll love its latest Volt 12. This premium electric pizza oven is powerful enough to bake fresh, stone-baked pizza in 90 seconds, yet light and small enough to fit in any kitchen.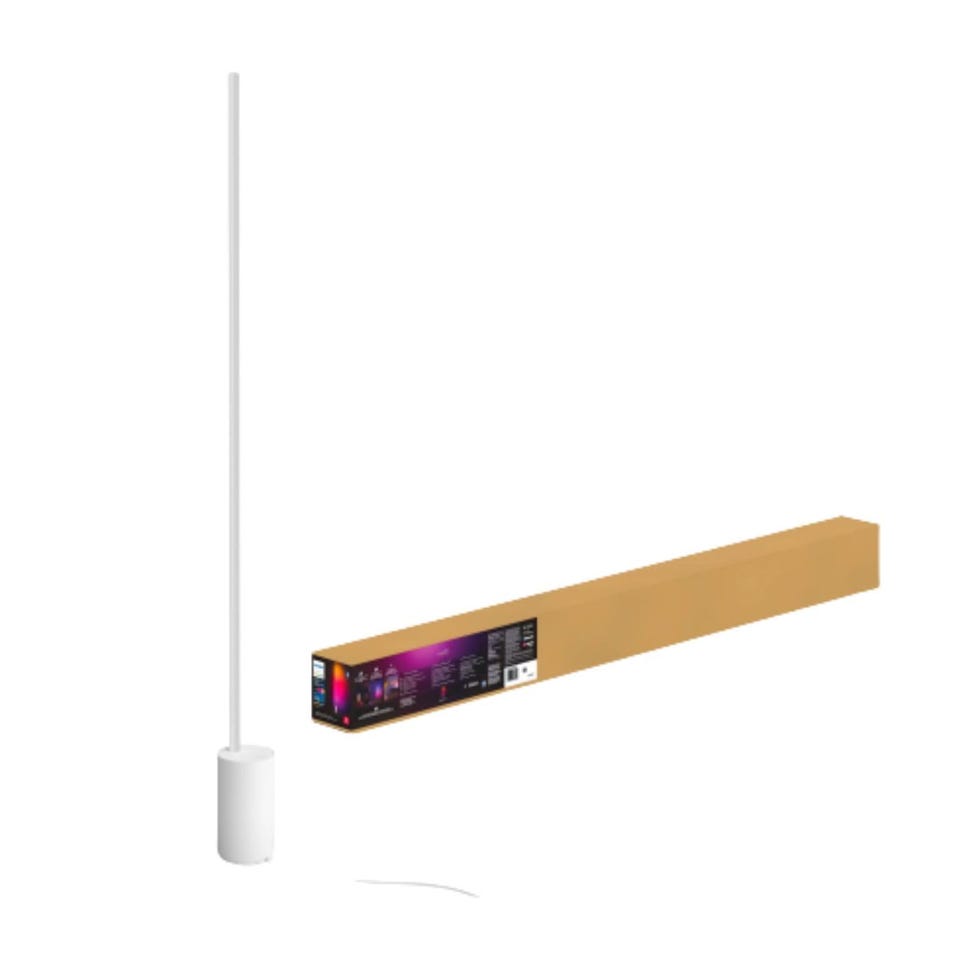 Philips Hue Gradient Signe Floor Lamp
Credit: Courtesy of Retailer
This deceptively smart floor lamp is as beautiful as it is minimal. A rainbow of colors flows seamlessly together to provide the perfect mood lighting for any space. Plus, it's smart home compatible.
Everyday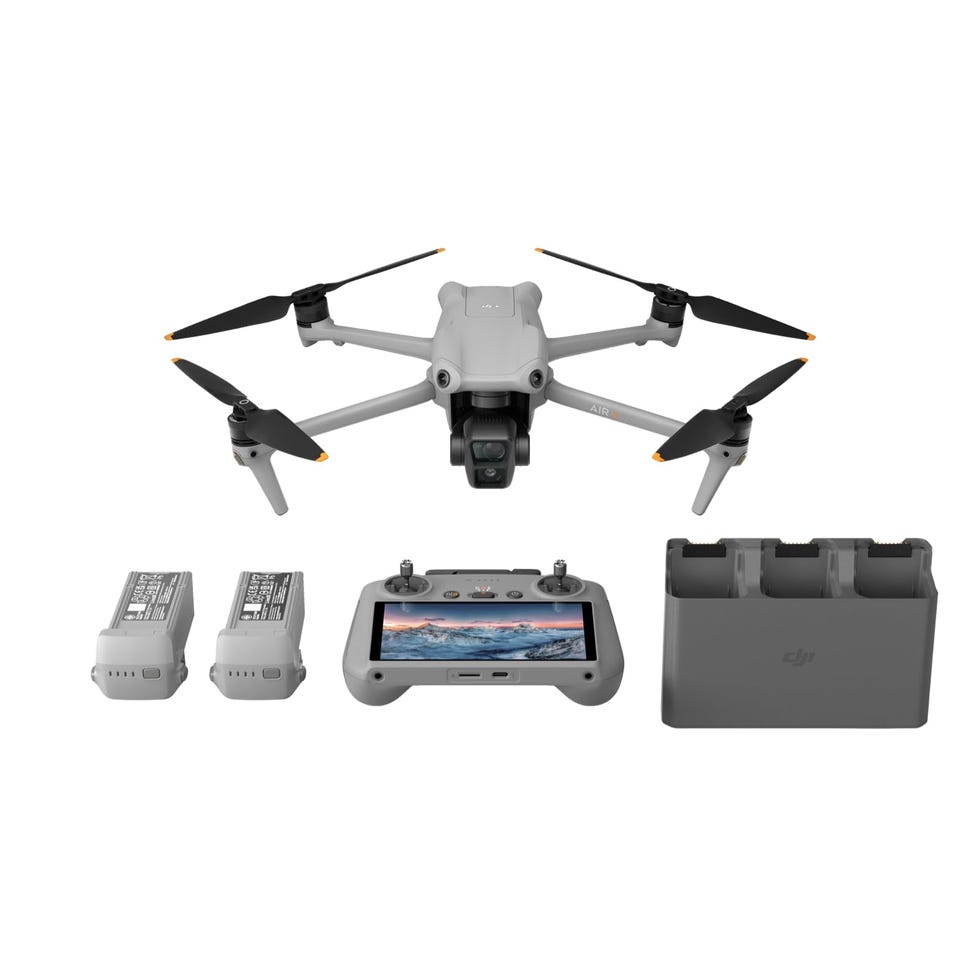 DJI Air 3
Credit: Courtesy of Retailer
DJI ups the ante yet again with this new ultra-compact drone with a 46-minute flying time and omnidirectional obstacle avoidance, plus medium and wide-angle cameras. It all packs down small enough to stash in a daypack.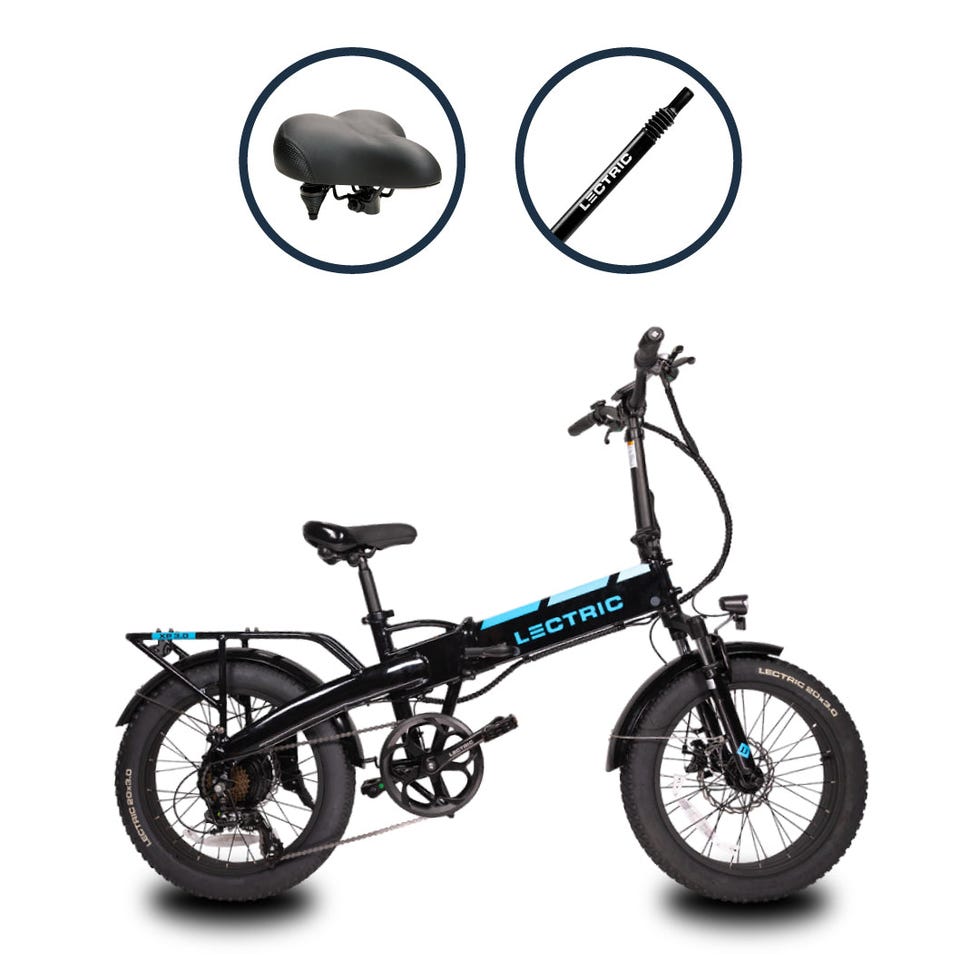 Lectric XP 3.0 Black eBike
Credit: Courtesy of Retailer
Tough, fast, and just plain fun, Lectric's latest XP 3.0 is our favorite overall e-bike of 2023. We especially love that it even folds up small enough to stash in the trunk of a full-sized sedan.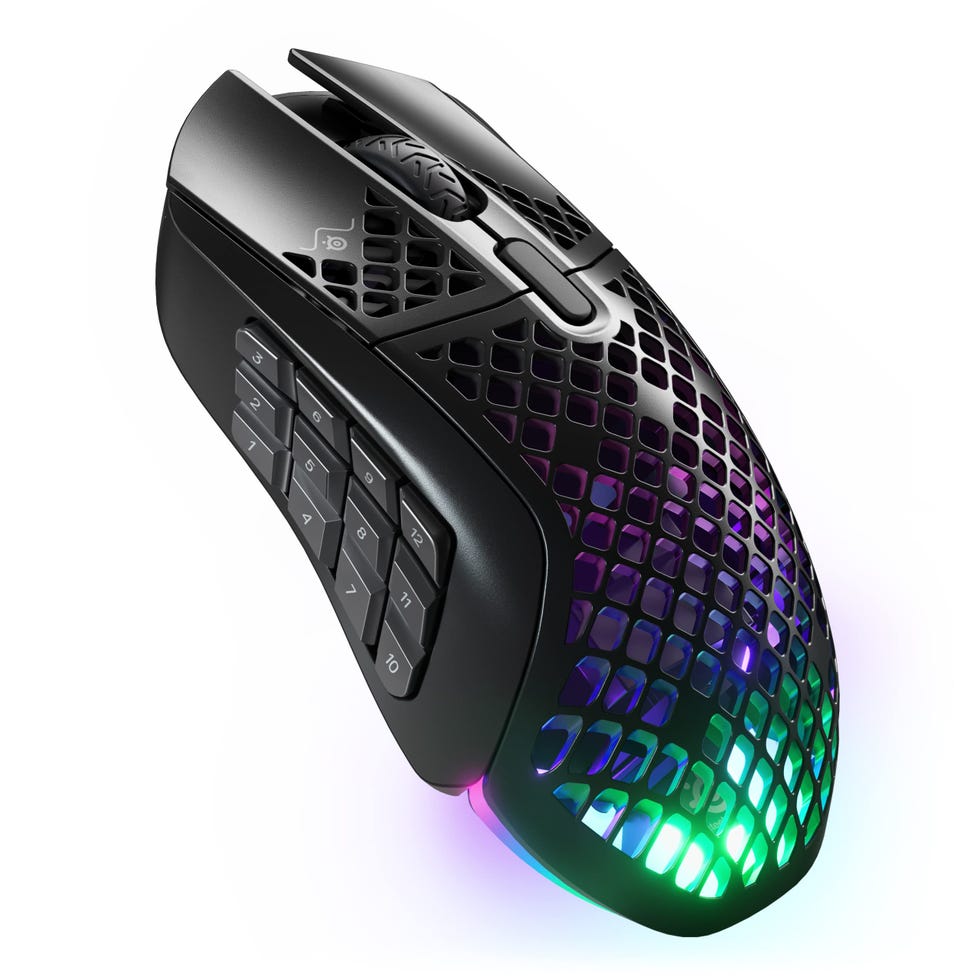 SteelSeries Aerox 9 Wireless Gaming Mouse
Now 30% Off
Credit: Courtesy of Retailer
Flashy, featherweight, and ultra-programmable, SteelSeries' flagship Aerox 9 Wireless is the Lamborghini of gaming mice. Bonus: It's even water-resistant for those ultra-intense, all-night MMO seshes.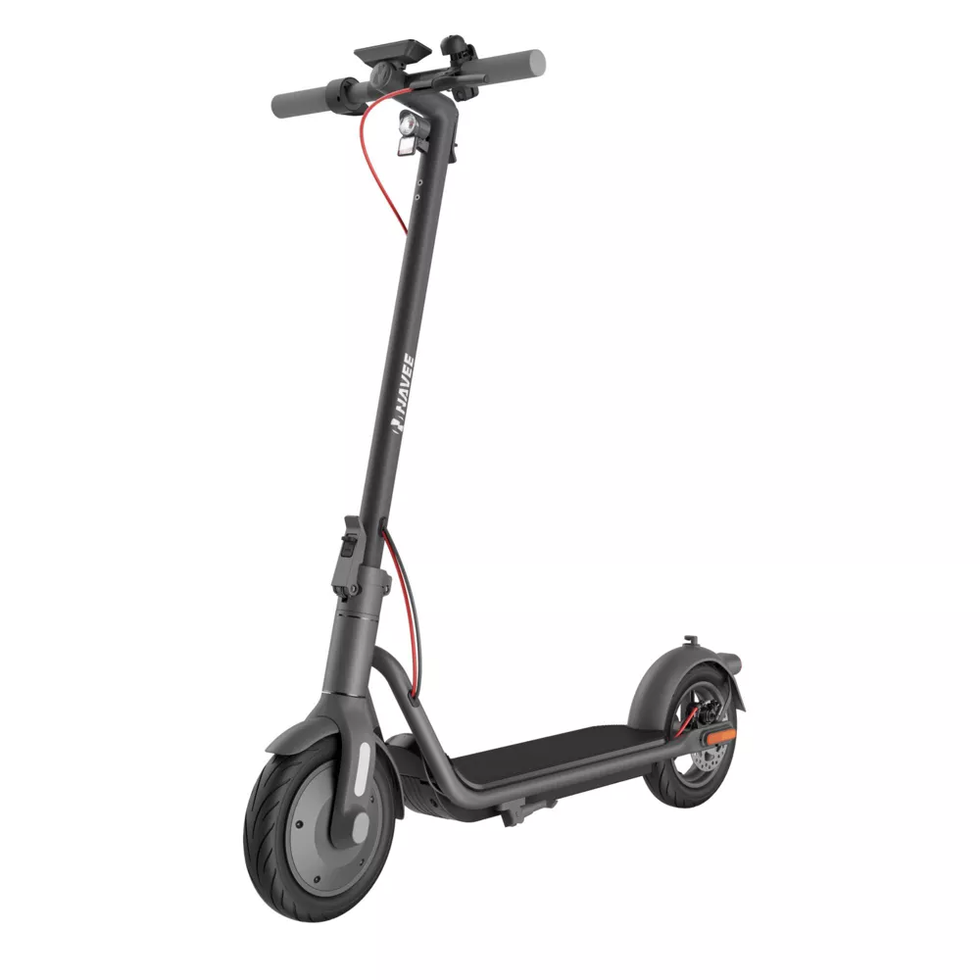 Navee V50 Electric Smart Scooter
Credit: Courtesy of Retailer
When an eBike is too much but a Onewheel isn't enough, you need a next-gen scooter. Navee's all-new V50 gets you where you need to be with a 31-mile range at up to 20 MPH, all on smooth-rolling, low-resistance, 10-inch pneumatic tires.
Samsung Galaxy Z Flip 5
Now 18% Off
Credit: Courtesy of Retailer
Samsung made foldable "flip" phones cool again with the aptly named Flip series. The latest Galaxy Z Flip 5 gets a long list of upgrades under the hood, and it somehow looks even smaller and sleeker than ever before.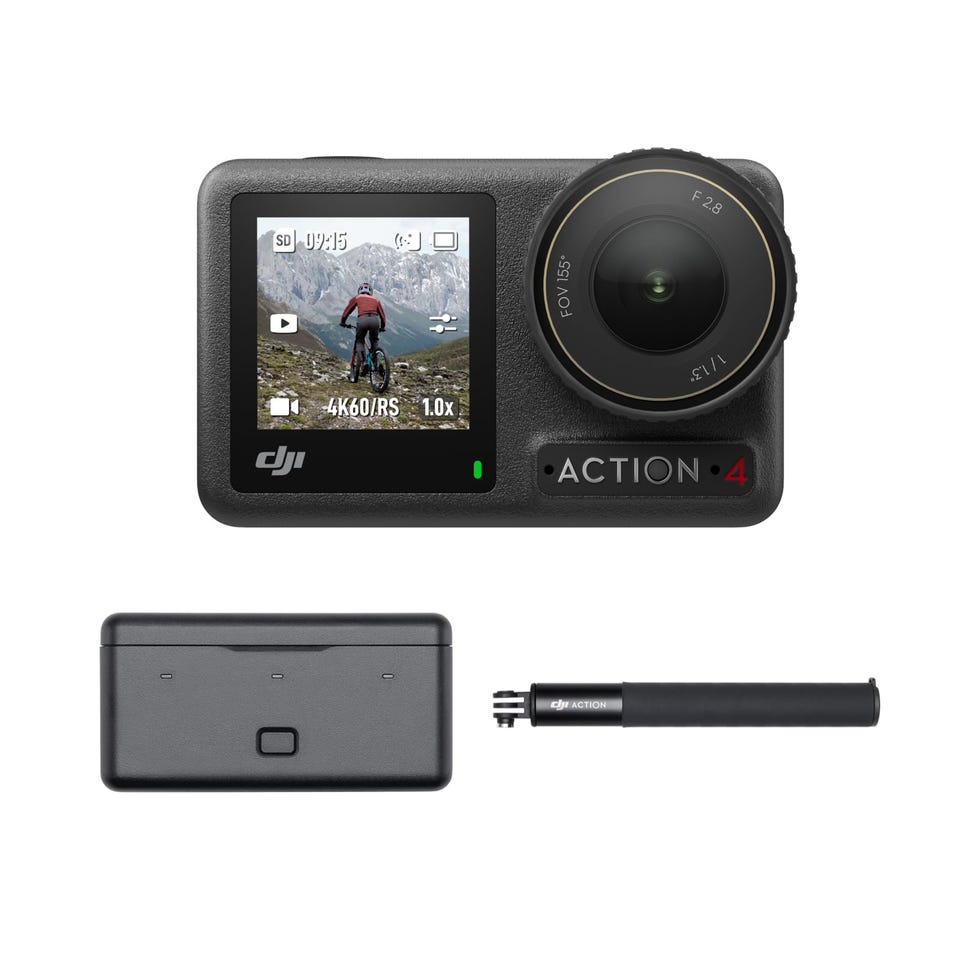 DJI Osmo Action 4
Credit: Courtesy of Retailer
For everything from pickleball to whitewater kayaking, DJI's all-new Osmo Action 4 is the waterproof action cam to get this year. The powerful 1/1.3″ image sensor captures beautiful 4K footage at a buttery smooth 120 fps.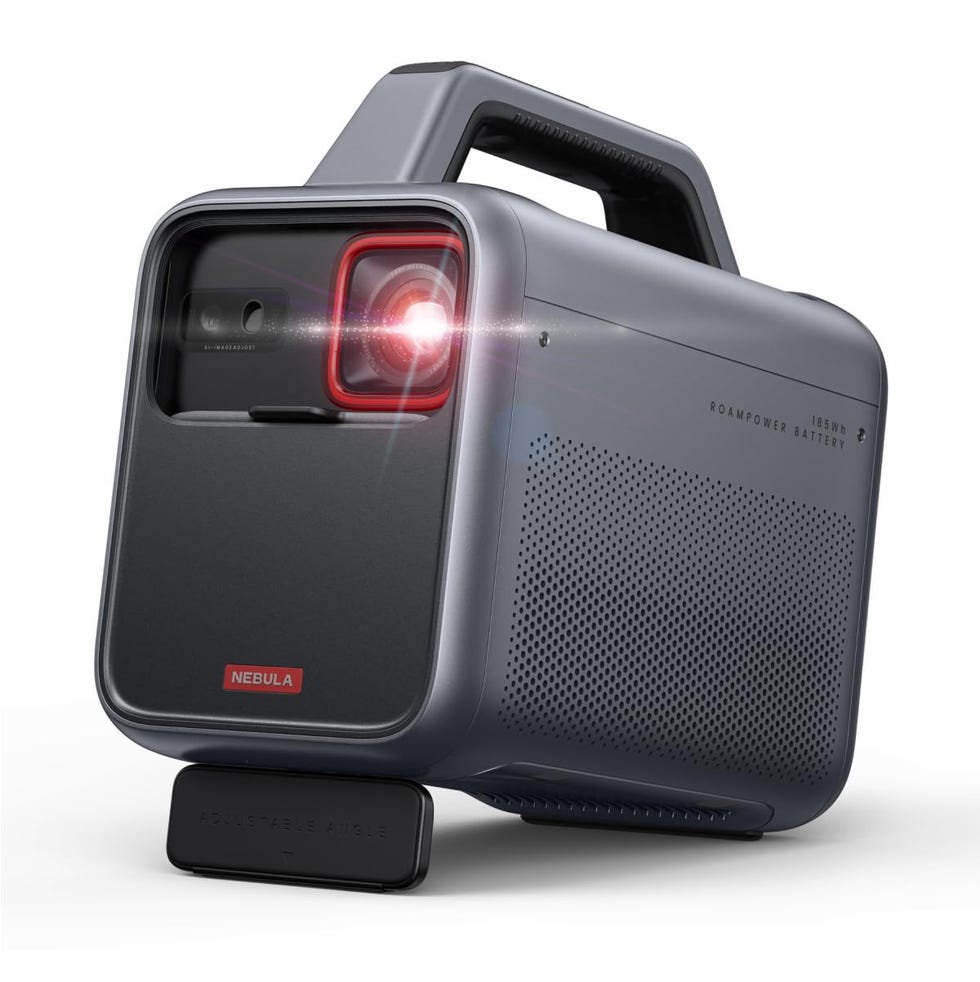 Nebula by Anker Mars 3 Outdoor Portable Projector
Credit: Courtesy of Retailer
When you want to binge something, but you also don't want to be stuck inside, Anker's Nebula 3 is your man. It's an outdoor-centric projector with an eye-popping 1,000-lumen bulb, 1080p capability, and 150-inch capability.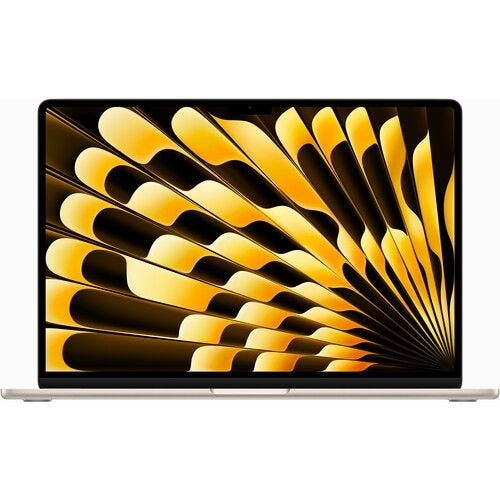 Apple 15″ MacBook Air
Now 10% Off
Razor thin with a big, bold, beautiful display, the MacBook Air 15" is a stunner. Whether you're a student, a creator, or a spreadsheet fiddler, this is the laptop to get this year.
Camping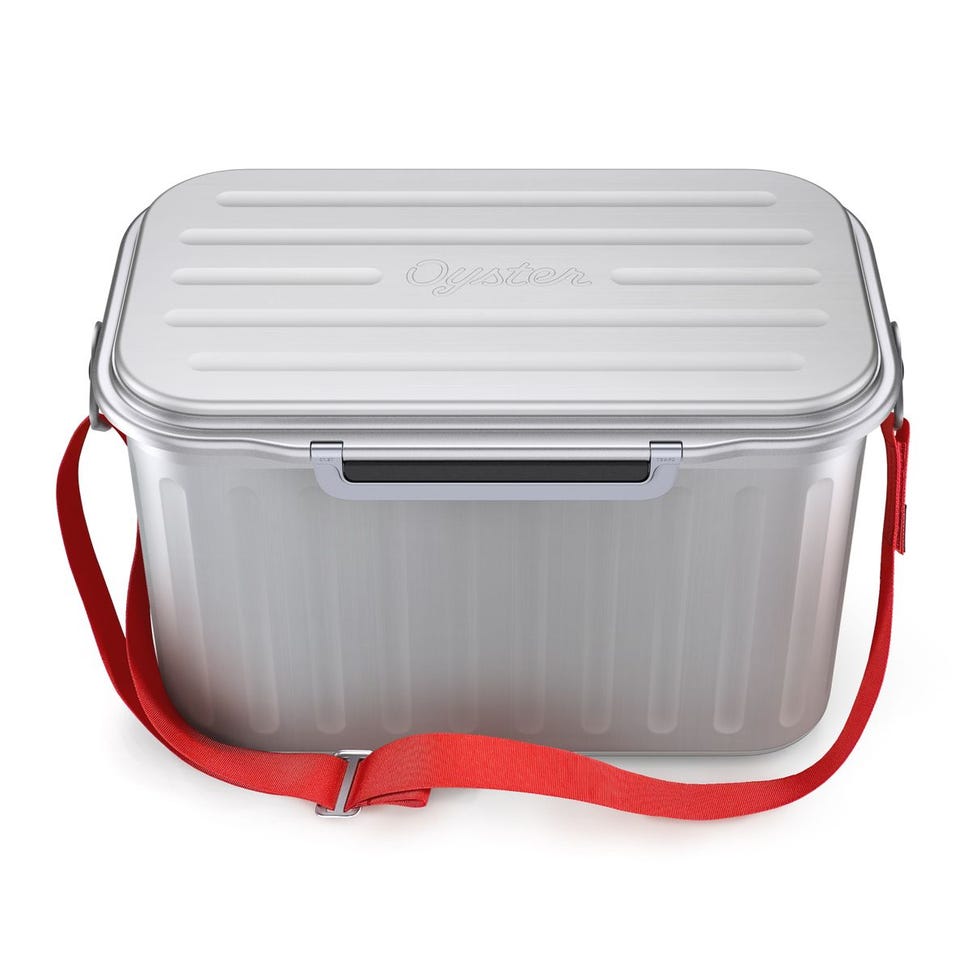 Oyster Tempo Cooler (1st Edition)
Now 17% Off
The lowly beach cooler gets a serious upgrade. Thanks to vacuum-insulation tech, Oyster's retro-handsome Tempo features an ice-free design, so it's less messy, holds a lot more refrigerate-ables, and just plain works better than traditional coolers.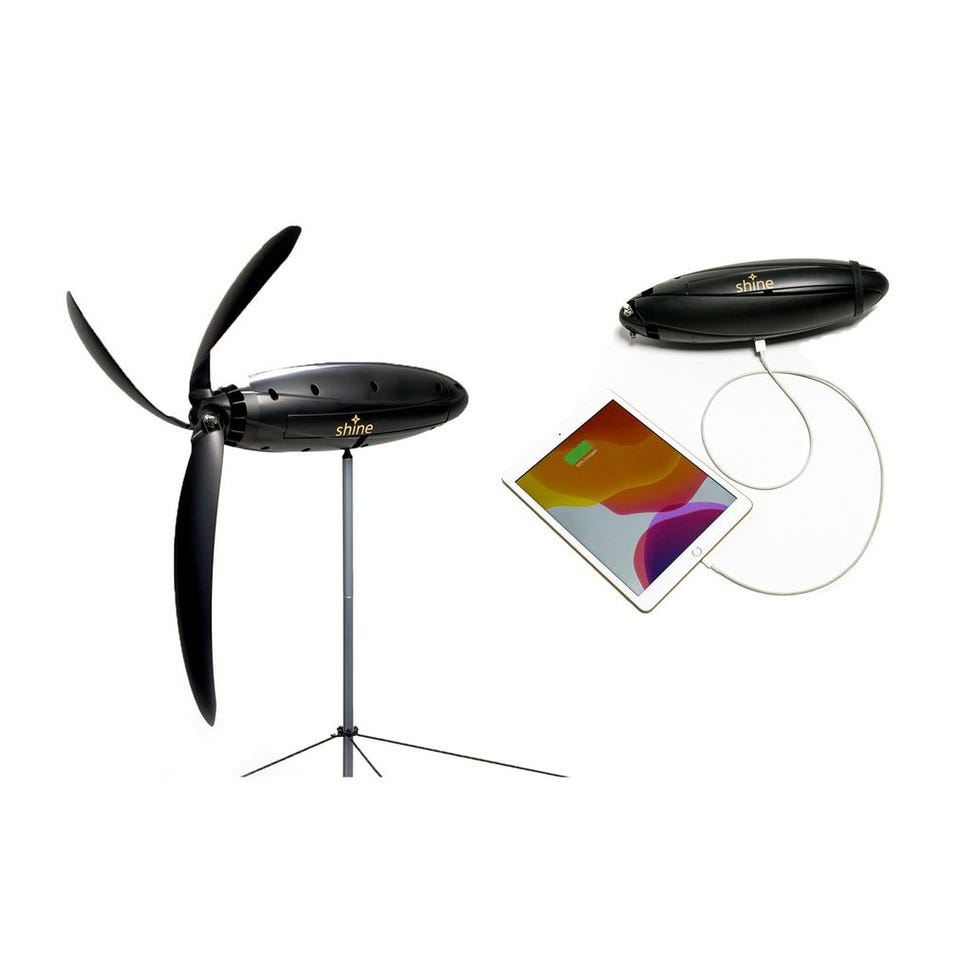 Solar power for sunny days; wind power for windy days. Grab a solar panel and this unique air-powered charger, and keep your favorite tech gadgets humming, no matter the weather.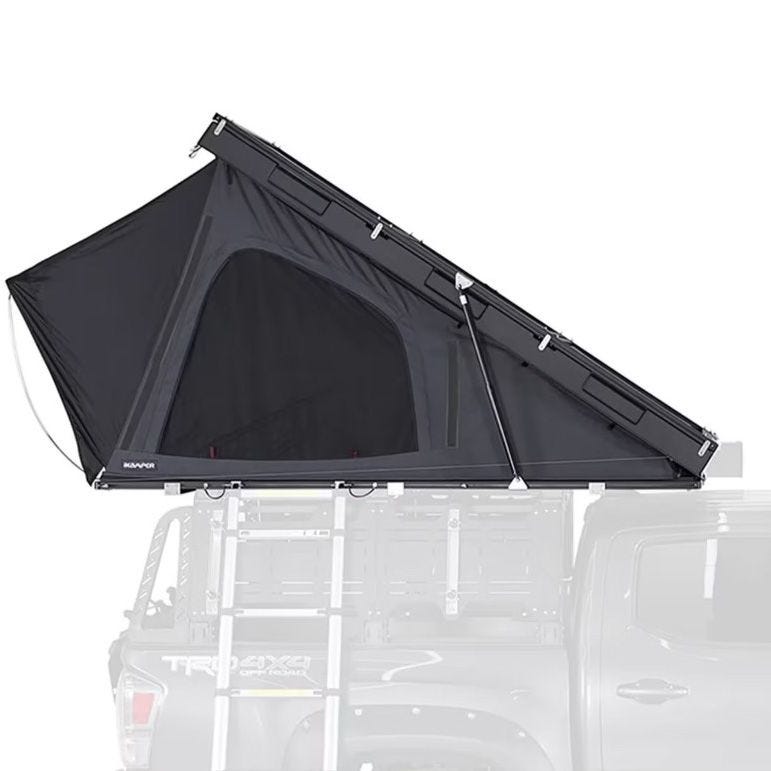 iKamper Blue Dot Voyager (BDV) Solo Tent
Credit: Courtesy of Retailer
iKamper shakes up its BDV Series of rooftop tents with next-gen accessories, including an easy-mount solar panel that charges all your most essential outdoor tech gadgets on the go.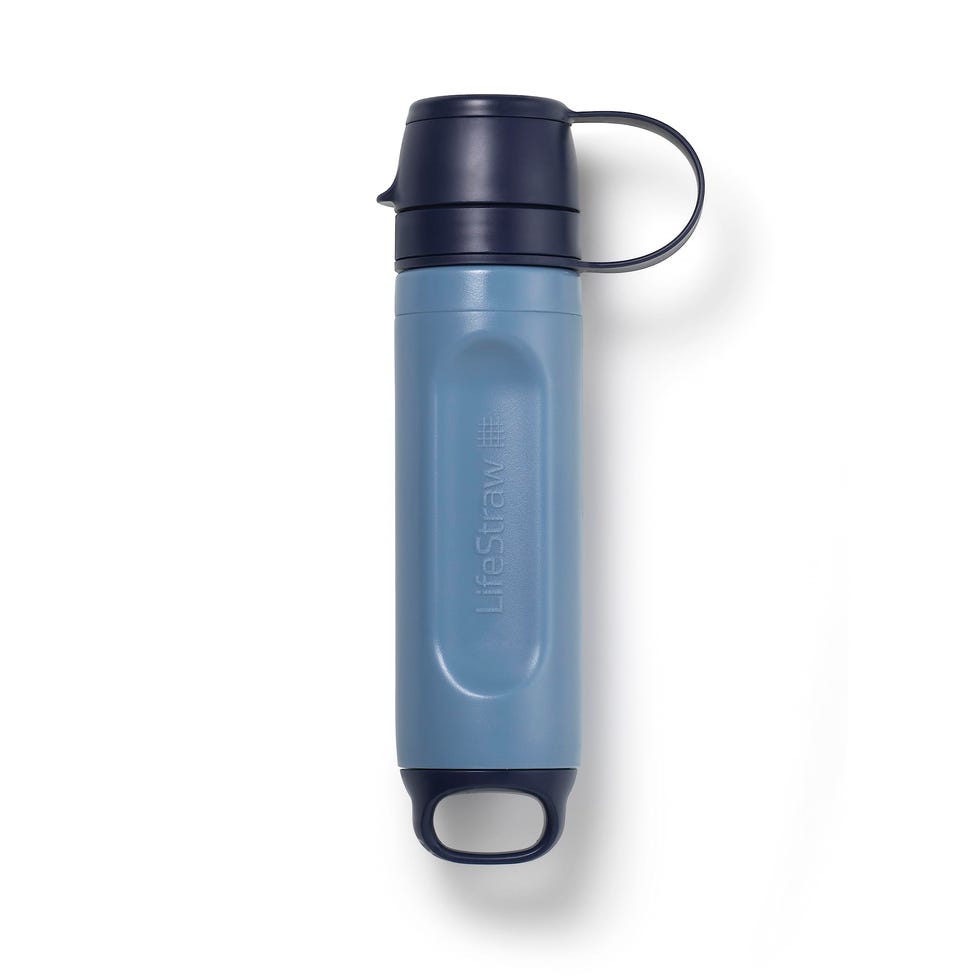 LifeStraw Peak Series Solo Personal Water Filter
Credit: Courtesy of Retailer
This $30 go-anywhere device packs all the technology of a home water filtration system into an ultra-compact, pocketable size that virtually guarantees pure drinking water anywhere you need it.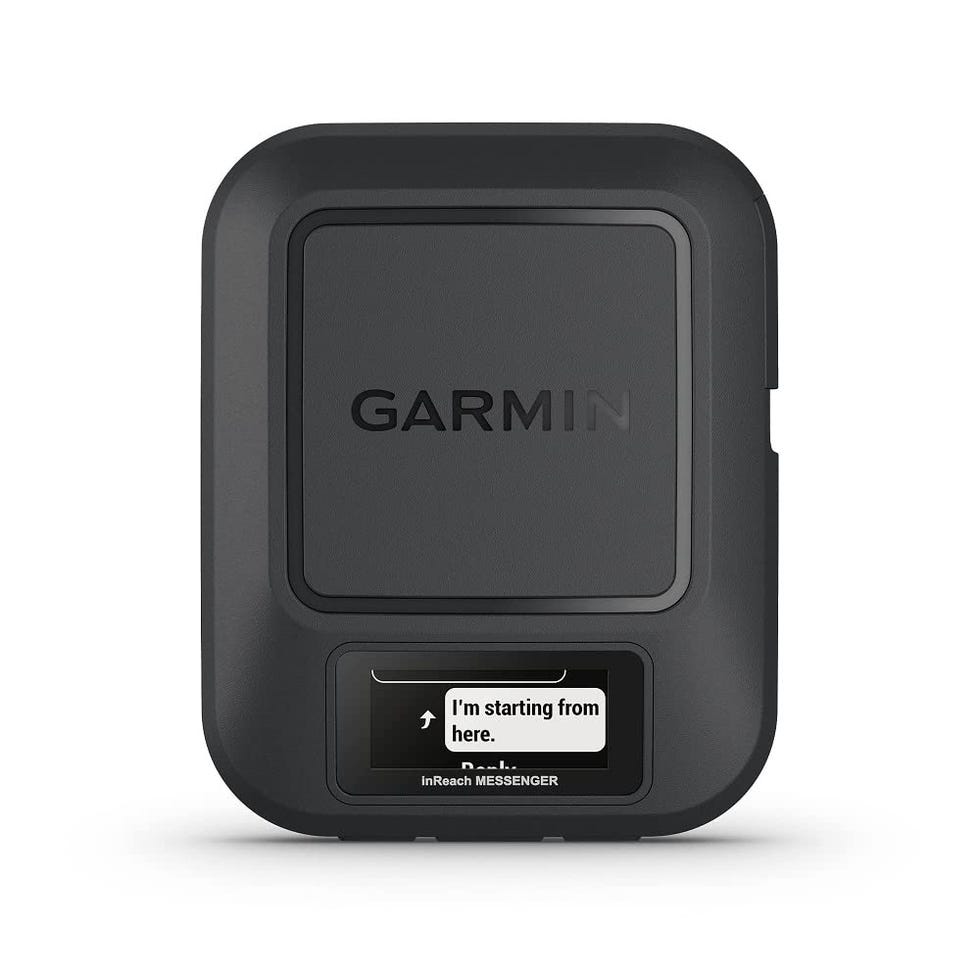 Garmin inReach Messenger
Now 17% Off
Credit: Courtesy of Retailer
The latest release in Garmin's inReach series, this portable Wi-Fi hot spot is the perfect addition to your next outdoor adventure. Text anyone, anytime, from pretty much anywhere in the world—even without cell service.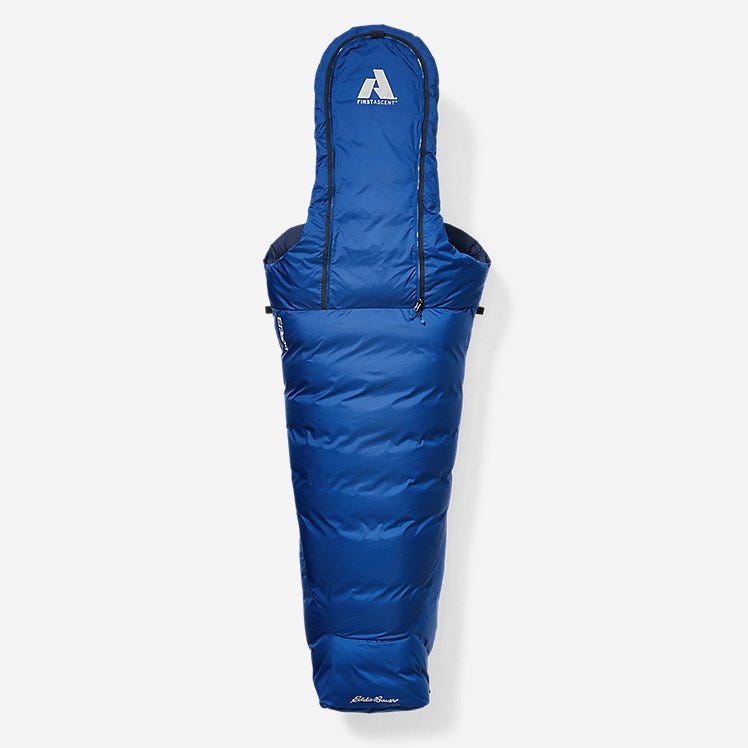 Eddie Bauer Downclime Alpine Sleeping Bag
Credit: Courtesy of Retailer
Eddie Bauer reimagined this premium sleeping bag for 2023. It stands alone as a traditional mummy-style bag but zips cleverly into EB's Downclime Alpine Parka for a cozy, all-in-one alpine sleep kit that's rated down to -35°F.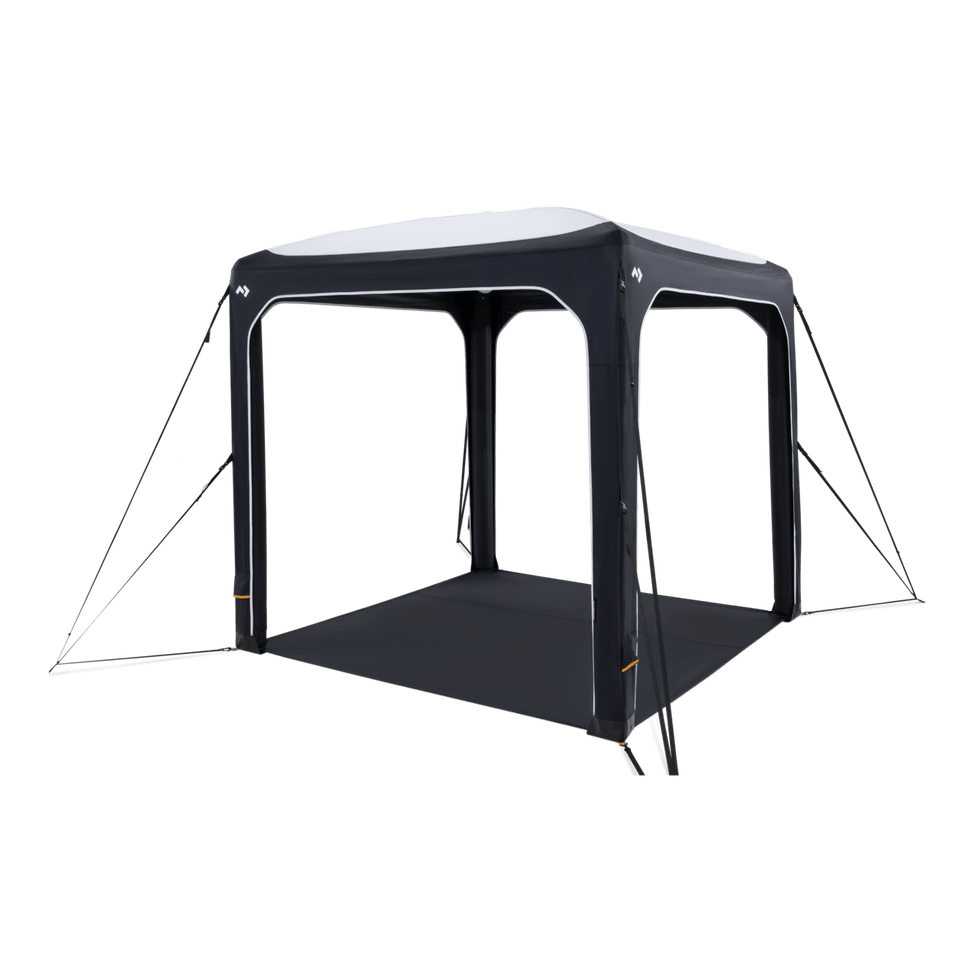 Dometic Hub 2 REDUX
Credit: Courtesy of Retailer
Biggie-size your next camp, beach, or tailgating adventure with this clever outdoor "room" from Dometic. It's lightweight, made from recycled materials, and, unlike traditional shelters, inflates for easier setup.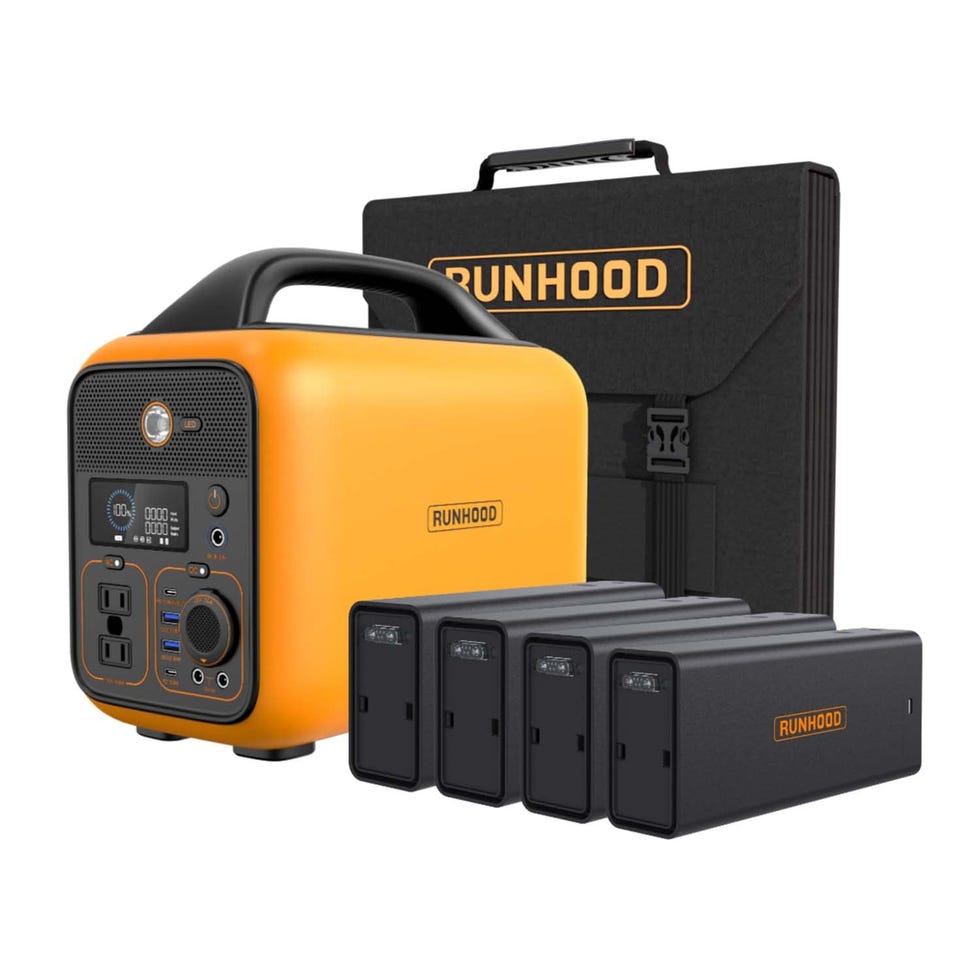 Runhood RALLYE 600 PLUS Solar Generator
Credit: Courtesy of Retailer
Even the best solar generators only go so far when the sun doesn't shine. Runhood's portable power solutions fix this with hot-swappable batteries, so you can pack plenty of precharged juice to keep your gadgets and your generator humming for days.
Read More About the Coolest Tech Gadgets
Men's Health Tech Awards | Travel Gadgets | Home Gym Equipment | Smartwatches | Tech Gifts | Gadgets on Amazon | Sleep Tech
..
Mike Richard has traveled the world since 2008. He's kayaked in Antarctica, tracked endangered African wild dogs in South Africa, and survived a near-miss great white shark attack in Mexico. His travel advice has appeared on the websites for Forbes, Travel + Leisure, CNET, and National Geographic. He loves the great outdoors and good bourbon, and (usually) calls Tulsa, Oklahoma home. Mike also enjoys speaking in the third person. 

Deputy Editor, Commerce
Christian Gollayan oversees e-commerce content for Men's Health and Women's Health. Previously, he was the Associate Managing Editor at TheManual.com. Christian's work has also been featured in Food & Wine, InStyle, the New York Post, and Tatler Asia.