Summary
Leave No Trace: Pack out trash and properly dispose of waste to protect the ecosystem of national parks.
Bring a Reusable Water Bottle: Reduce plastic waste by using a reusable water bottle while exploring national parks.
Carpool or Use Public Transit: Consider taking a bus or carpooling to national parks to reduce carbon emissions and save money.
National parks are a celebration of the natural beauty of the United States. Protecting arid deserts, volcanic geysers, dense forests, and everything in between, the 63 national parks in the US are a testament to the wide variety of landscapes found here.
One of the primary goals of national parks is to preserve these wonders for generations to come, allowing them to retain their wild nature. Each and every visitor to national parks has the opportunity to positively contribute to this goal. In a time when more and more people are learning what eco-travel is and why it matters, many are looking to implement these ideas as they explore the outdoors.
Thankfully, being eco-minded during a national park trip doesn't mean making any major changes. For green-minded travelers wondering how to visit national parks sustainably, here are some simple, practical ways to be eco-minded during a trip to one of America's exceptional treasures.
Related: 10 Most Environmentally Friendly Tips For Traveling The World
10
Leave No Trace
Woman carrying a trash bag and cleaning a beach
The "Leave No Trace" approach to visiting national parks, sometimes also called the "pack it in, pack it out" method, is one of the most classic eco-friendly things national park visitors can do during their trip. The phrase "Leave No Trace" refers to the idea that visitors to national parks should leave no evidence that they were ever there. This is particularly important when it comes to trash.
From snack wrappers to water bottles, keeping trash out of the national parks is a great way to protect the ecosystem it protects. This can also extend to properly disposing of personal waste. Bury latrines well and pack out dog waste when visiting any one of the dog-friendly US national parks.
What to Do: Pick Up Trash; Take everything that came in back out; proper waste disposal and burial
What to Avoid: Littering; Leaving waste on the surface of the ground
9
Bring A Reusable Water Bottle
Reusable Water Bottles 
Water is one of the most important things to pack when visiting a national park. Even the most beginner-friendly hikes require proper equipment and hydration. When it comes to transporting that water into the park, skipping the plastic and opting for a reusable water bottle is one of the best ways to be eco-friendly on vacation.
Some estimates suggest that a single reusable water bottle used by a single person can replace 156 plastic water bottles each year. Opting for a reusable water bottle also makes it easier to follow sustainable national park practices like "Leave No Trace," since it means less trash to pack back out.
What to Do: Pack a Large, Reusable water bottle for every trip
What to Avoid: Single-use plastic water bottles
8
Carpool Or Use Public Transit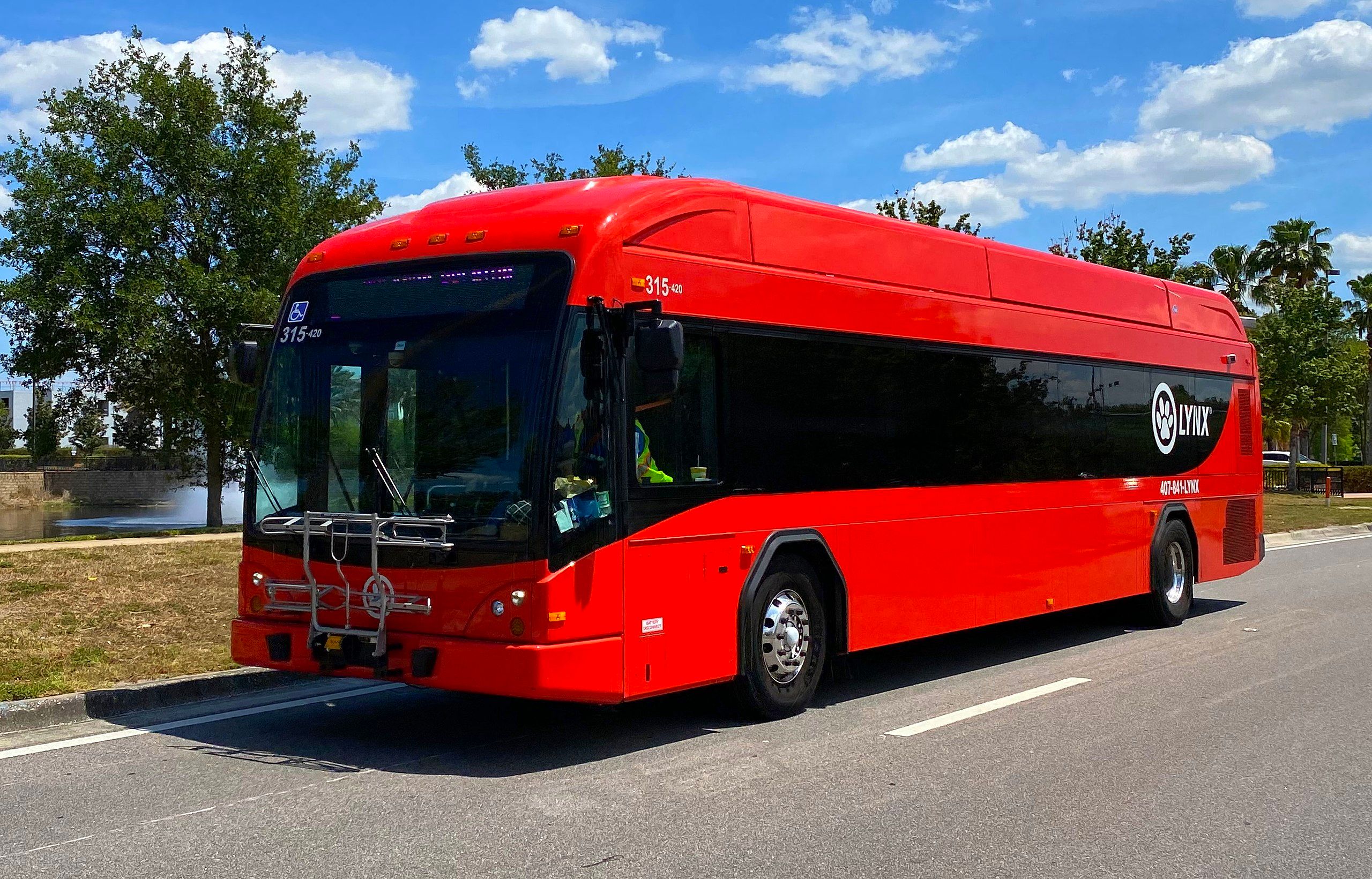 Lynx Bus parked at the side of a street
Given the remote location of many of the national parks in the US, figuring out how to get there is sometimes half the battle. Given that personal combustible engine vehicles are ranked poorly on the list of most to least eco-friendly modes of travel, those striving for greater sustainability may find themselves looking for alternatives.
Many national parks, including Grand Canyon National Park and Zion National Park, have buses that take visitors right to the gate. For those too remote to have a bus line, carpooling may be the best option to cut carbon emissions during the visit.
One of the added bonuses of these eco-friendly options is that they are also money-saving. Bus users can skip the higher-priced vehicle park pass and get a cheaper personal pass instead. Meanwhile, carpoolers can take advantage of the per-vehicle pass pricing to split the cost between the riders.
What to Do: Take a Bus or Trail to the front of the park; Coordinate a carpool or ride-share to the park
What to Avoid: Individual Combustion Engine Vehicles (Fuel-Powered); Solo Vehicle Travel
7
Give Wildlife Its Space
Herd of bison at sunset in Hayden Valley in Yellowstone National Park
When it comes to practicing eco-tourism at national parks, one of the key aspects to remember is that people are the visitors. The wildlife, both big and small, roam their home freely, and this means that the travelers often have to make accommodations.
Whether stopping to let the bison herd pass or leaving rocks where they are so that they can shelter the local reptiles, giving wildlife the right of way is one of the best ways to protect them and oneself. Not only do unexpected wildlife encounters often have dangerous and sometimes fatal consequences for the individual, but the animal in question is often lost as well.
By respecting the space of animals, the park's visitors can help maintain the balance of the region's ecosystem and enhance the experience for themselves and those around them.
What to Do: Keep appropriate distance between oneself and wildlife; do not touch or take anything in the park; keep pets on leashes in pet-friendly parks
What to Avoid: Approaching wildlife; touching or moving animals; removing rocks, logs, or other items that act as shelter for wildlife
Related: 10 Best National Parks In The U.S. For Incredible Wildlife-Watching
6
Participate In Ranger Programs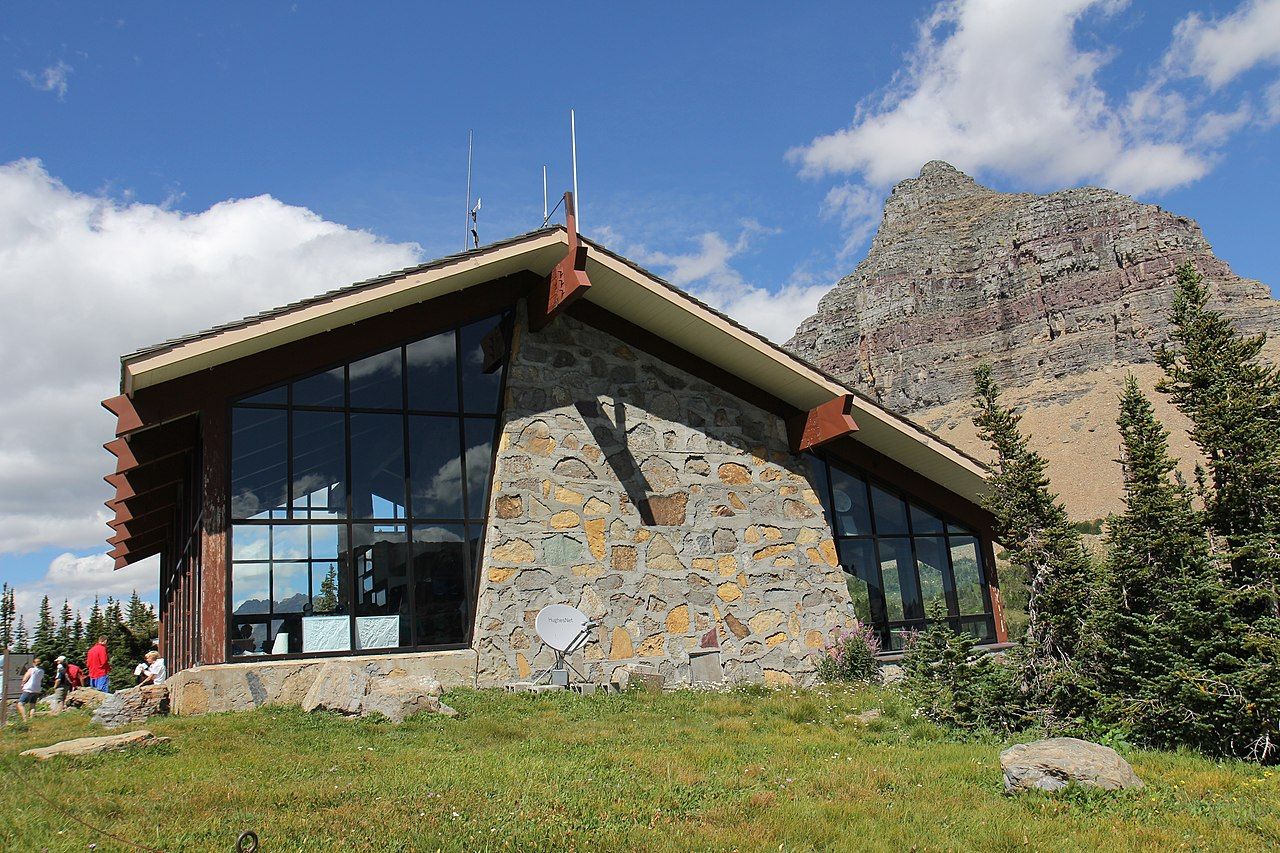 A view of the Logan Pass Visitor Center in Glacier National Park
There are a number of ways to support the national park system and plan an eco-friendly trip. Ranger park programs are a great way to get an in-depth look at the cultural and historical significance of an area, as well as the wildlife dynamics that exist in the park.
Most visitor centers offer educational materials and Ranger Programs, all of which are free to visit and participate in. Understanding the rich history of an area often makes it feel more realistic to take eco-friendly measures during a vacation. Places like the Zion Canyon Visitor Center in Zion National Park, one of the best US national park visitor centers where people can actually learn something, even offer park-specific tips for an eco-friendly excursion.
What to Do: Stop at visitor centers to learn more about a region; participate in a ranger talk or program
What to Avoid: Ignoring the history of the park and its impact on its surroundings
5
Stay On Marked Trails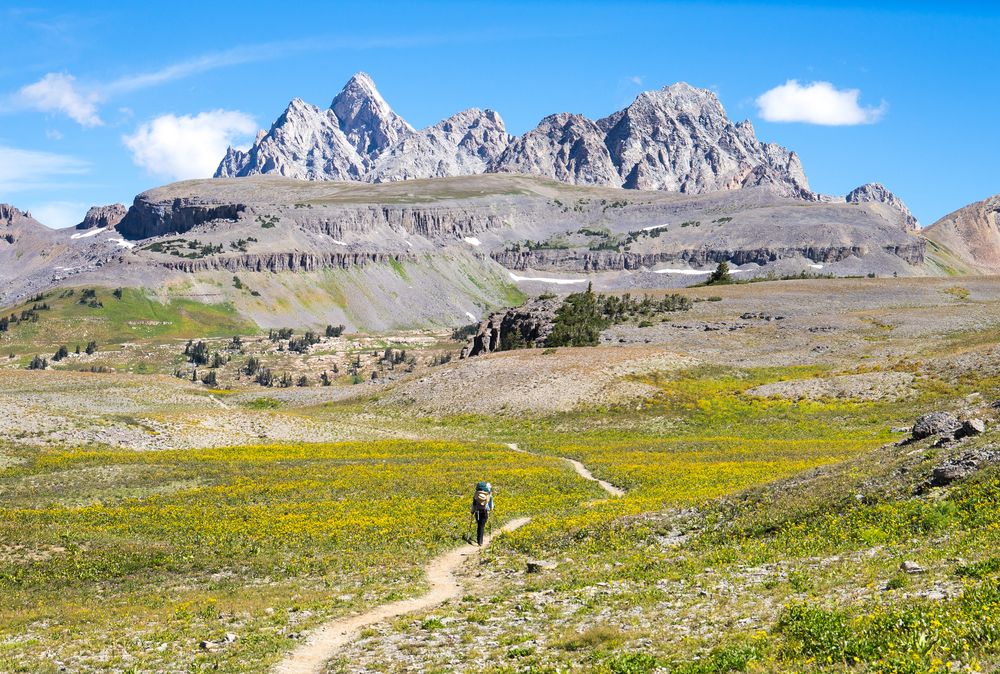 A backpacker hiking the Teton Crest Trail in Grand Teton National Park, Wyoming, USA
Similar to giving wildlife some space around the park, protecting the plant life and delicate formations of each national park is key to preserving them. The hiking trails throughout the parks have been carefully planned to give travelers plenty of views without interrupting the area.
Leaving the trails can have a variety of consequences, trampling down undergrowth, contributing to erosion, and startling wildlife that only expects visitors in certain areas. Fortunately, sticking to the trails is easy, with places like Acadia National Park and its epic hikes having over 150 miles of trails spread across 280 recognized trails.
What to Do: Follow trails closely; Bring maps to ensure trail accuracy
What to Avoid: Going off-route, taking shortcuts, cutting through vegetation
4
Minimize Light Pollution During Night Visits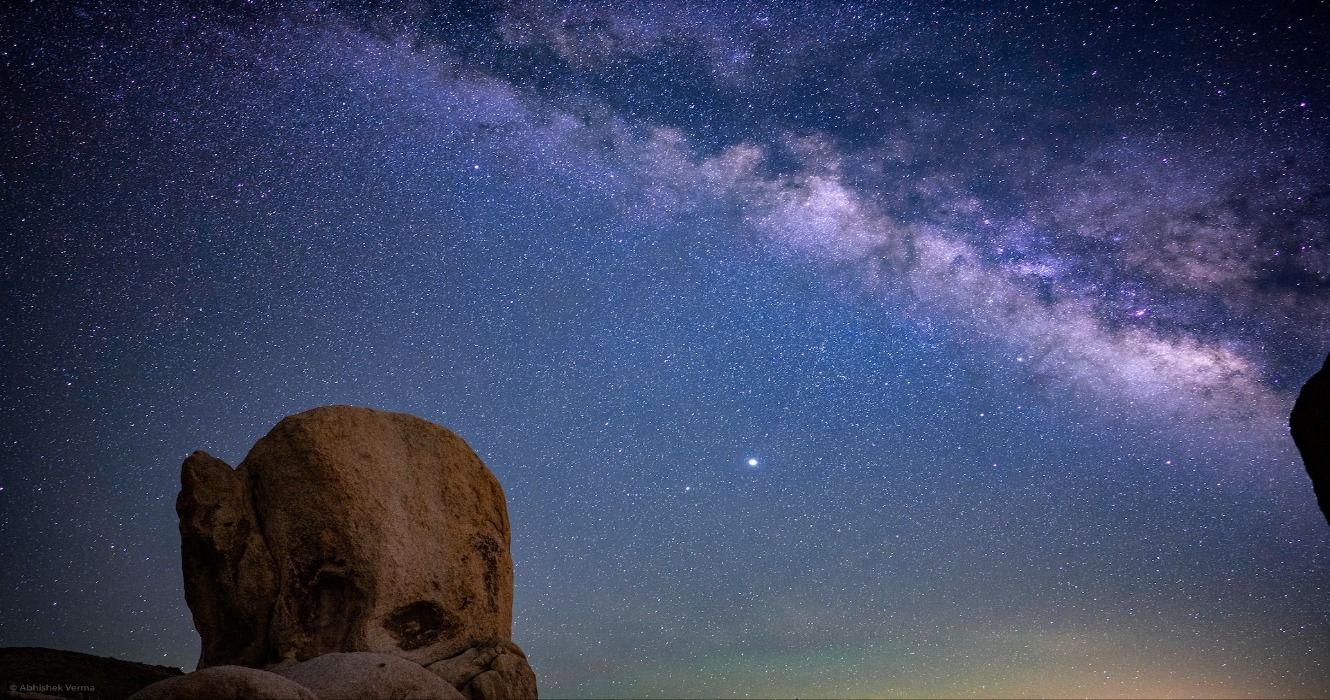 A Milky Way starry night sky and rocky landscapes at the Galactic Center in Joshua Tree National Park, California, USA
Visiting national parks at night is a unique experience, with a number of US national parks being among the best places for stargazing in America in the fall, winter, spring, and summer (essentially, the night skies are incredible year-round). Protecting these certified Dark Skies means embracing the openness of the night sky and resisting the urge to light up the campgrounds with excessive lighting.
Light pollution can also interfere with the wildlife that roams the park at night. Too much light can interfere with bat hunting patterns and throw migrating bird flocks off-course. By sticking to simple flashlights and minimal lighting, visitors can enjoy the best of the national park system at night without interfering with its natural wonder.
What to Do: Stick to simple, focused flashlights for night use
What to Avoid: String Lights, vehicle lights, excessive all-night lighting; glamping setups
3
Camp Responsibly
Camping tent beside a green hammock
Practicing sustainable travel can quickly get overwhelming, but staying eco-friendly at national parks frequently starts with simply following the park rules and regulations. Camping is strictly monitored in national parks, and for good reason. Camping outside of approved zones can quickly damage plant and animal life and poses a danger to the visitors who have left the safety zones.
Sticking to camp zones protects both travelers and wildlife, reducing risks of accidents, wildfires, and dangerous wildlife interactions.
What to Do: Reserve an approved campsite; set up a primitive campsite only where permitted; stay on campground trails and grounds
What to Avoid: Camping in un-approved areas; Changing Camping Plans without notice
Related: Camp For Cheap: 10 Ways To Do It Without A Budget
2
Conserve Water
Water runs from a showerhead
Many visitors choose to spend the night in national parks, either on one of the permitted campgrounds or in on-site lodging, like Zion Lodge, the only in-park lodge in Zion National Park. Choosing these accommodations is a great way to support the park system, but doing so comes with its own responsibilities.
The water that is pumped to these areas is often sourced from in and around the park, making it a particularly precious resource. Visitors can stay eco-minded by keeping their showers short and using only the water they need during their stay, leaving as much as possible for the rest of the park to enjoy.
What to Do: Short, as-needed showers; Turn off lights when not in use; Use only what is needed
What to Avoid: Long, unnecessarily hot showers or baths; Leaving lights on when not in use
1
Shop Locally Around National Parks
A store in downtown Crested Butte
It's hard to imagine visiting one of America's beautiful national parks without doing a little shopping. Whether window shopping for souvenirs, looking for a quick lunch or making a quick stop for forgotten travel accessories, shopping is a key part of the vacation agenda.
Thankfully for eco-minded travelers, even shopping can be done sustainably. Opting out of large chain stores and taking the time to find smaller local shops is one of the best ways to support the local economy and put money back into the park and its surrounding cities.
Local shopping is a particularly popular sustainability strategy among the best eco-friendly tour companies around the world, providing financial security to the often-forgotten neighboring towns that are vital to the success of the national park itself.
What to Do: Seek out smaller, locally owned shops and restaurants; shop at the park visitors centers
What to Avoid: National Chains, mass-produced product shops