Devoted pet owners across the globe consider their furry loved ones as more than just a pet – they consider them a member of the family. They want their pets to experience all the perks of traveling – from exploring new locations to relaxing in luxurious hotel beds and, most importantly, trying an exciting variety of made-to-order meals. 
Thanks to Hilton, traveling with pets is easier than ever with more than 5,000 properties offering pet-welcoming accommodations. For those who really want to spoil their pet, these Hilton properties around the world also have chefs that will create culinary masterpieces for four-legged friends. 
Hilton Nagoya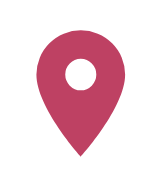 Nagoya, Japan
Stylish pets enjoying skyscraper life in the heart of Nagoya's central shopping, entertainment and business area can find the extremely welcoming Hilton Nagoya, where bone-shaped bagels and fish bone cookies are provided upon arrival to dogs and cats alike. When hunger strikes, ring up for room service. The hotel's extensive menu made especially for pets includes Japanese beef loin steak with tuna, tomato rice, green pea and pumpkin mash and chicken meat with vegetable jelly and rice flour sables. A delicious Paw Strawberry Mousse caps off the perfect meal before pet parents head off on their own to sample over 100 sakes and shochu at Genji contemporary Japanese restaurant.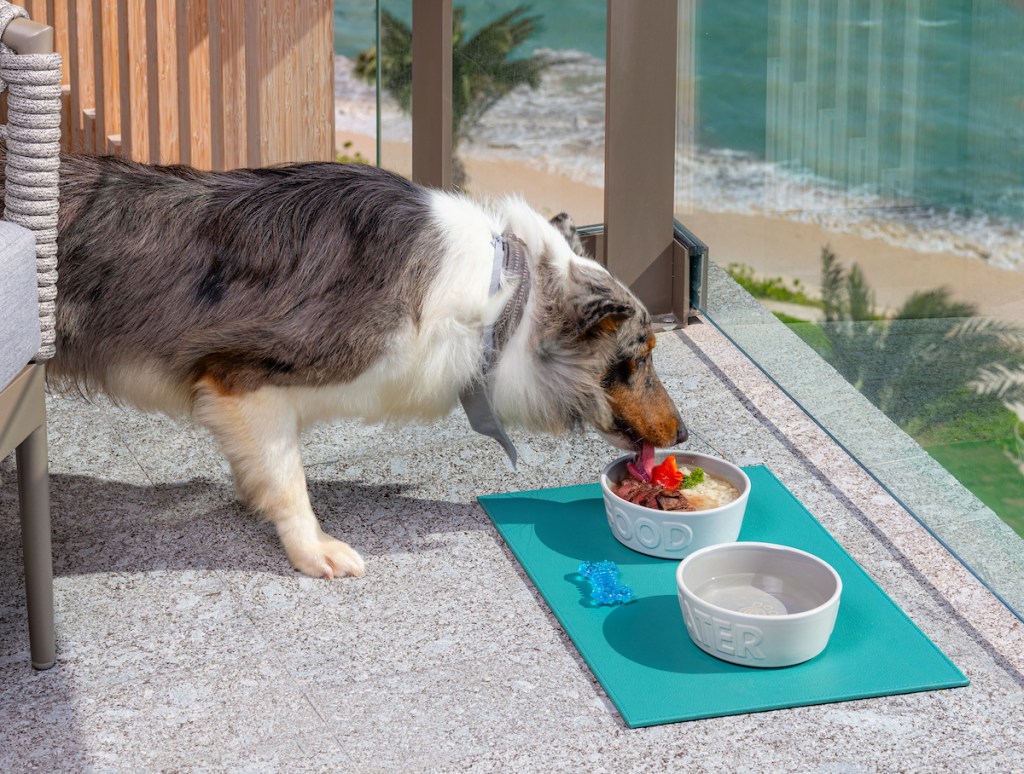 Waldorf Astoria Cancun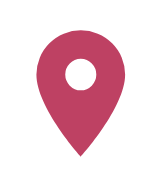 Cancun, Mexico
Pups enjoying a Caribbean holiday in Cancun can feast on Waldorf Astoria Cancun's expansive pet menu, available through in-room dining. Whether it's the Rover Easy scrambled eggs for breakfast, Tail Wagger beef filet with steamed rice and vegetables, or sweet treats like dog cookies and Chilly Pup crushed ice to stay cool, pets get to fully enjoy the oceanside luxury resort set amongst verdant-green mangroves. Humans get spoiled too with decadent dining options varying from the signature Malpeque seafood restaurant to Mexican cantina cooking at JA'O to Waldorf Astoria's renowned Peacock Alley gathering place in the chic lobby.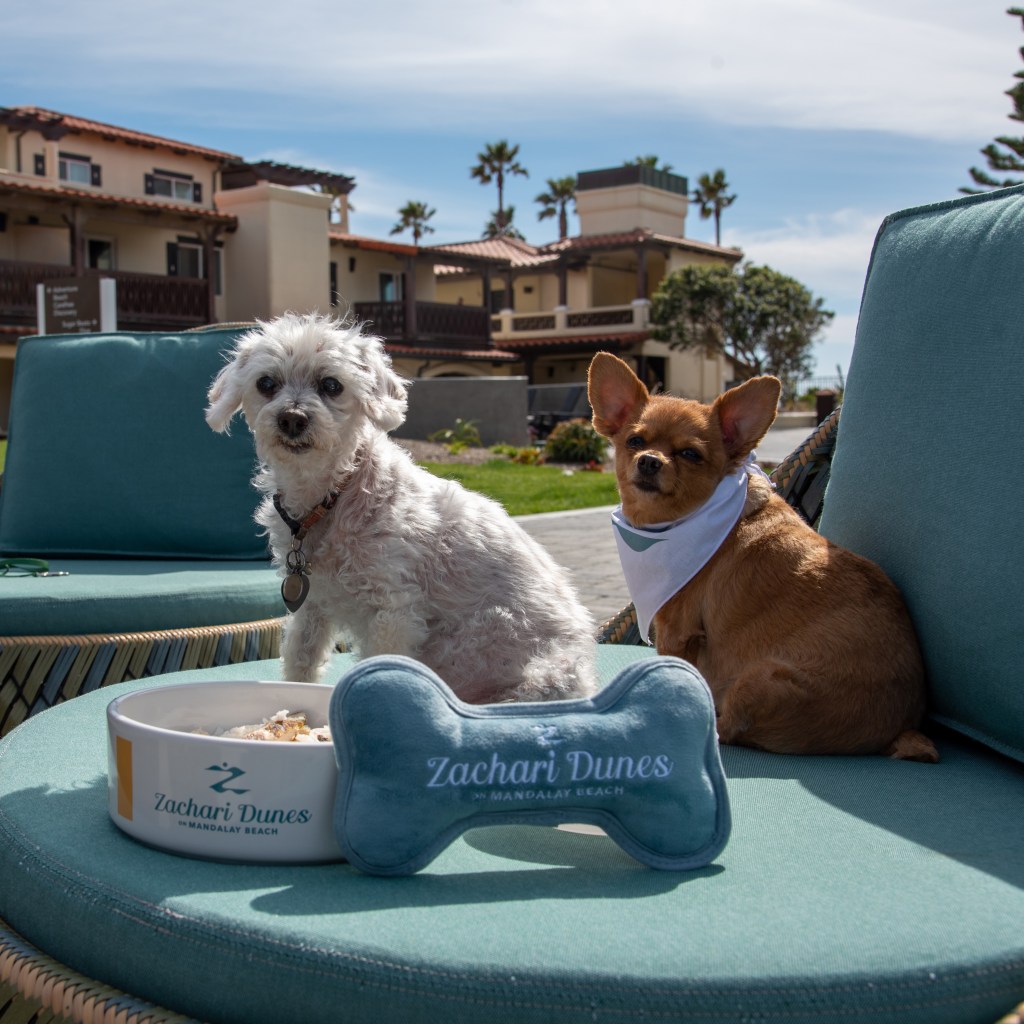 Zachari Dunes on Mandalay Beach, Curio Collection by Hilton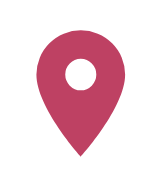 Oxnard, California
Pet families visiting the sandy shores of central California's Mandalay Beach will feel like royalty with a warm welcome from Zachari Dunes on Mandalay Beach, Curio Collection by Hilton. The resort offers a pet package with a Zachari Dunes bandana, plush toy and water bowl to keep after their visit. During their stay, Canine Cuisine is available through room service and the resort's full-service Ox & Ocean restaurant. Pull up a perch on the patio and take in ocean views just steps from the sand while pets sample scrambled eggs with rice, grilled chicken breast with rice and certified black angus beef served raw or cooked.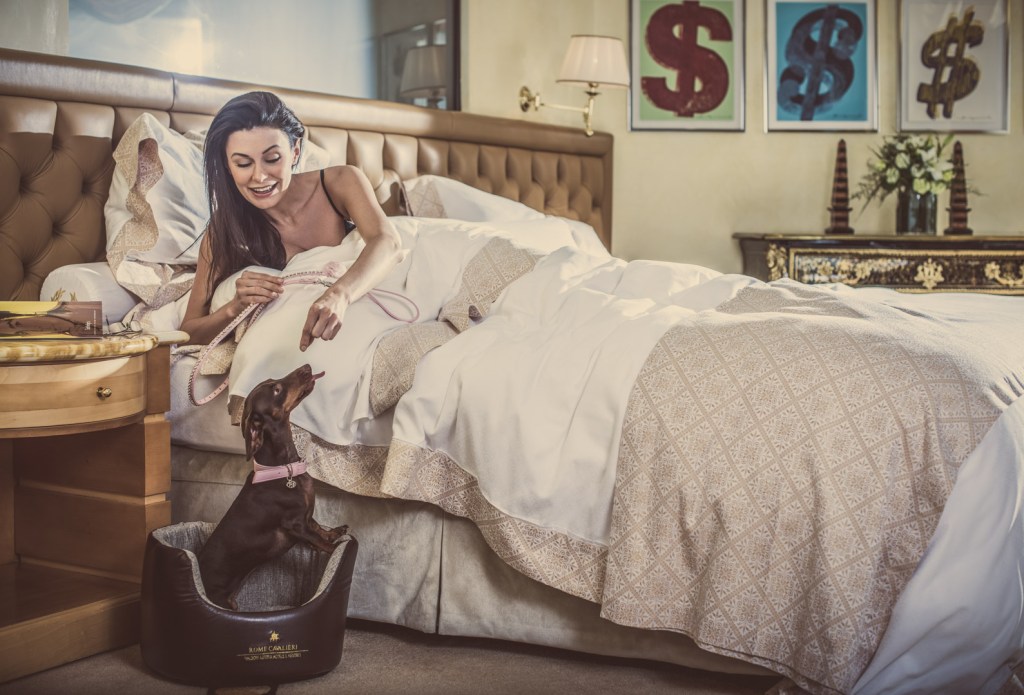 Rome Cavalieri, a Waldorf Astoria Hotel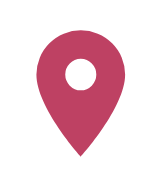 Rome, Italy
Rome Cavalieri, a Waldorf Astoria Hotel wants both pet parents and their loved ones to be welcomed in style, which is why pets are treated as VIPs – Very Important Pets. The hotel's 15 acres of parkland provide plenty of areas for walks, there's a doggy spa for a quick shampoo, massage, skin treatment or stylish comb-out, and special doggy menus with a variety of options, including tuna and healthy rice, pasta, game, lamb, beef and vegetable soup.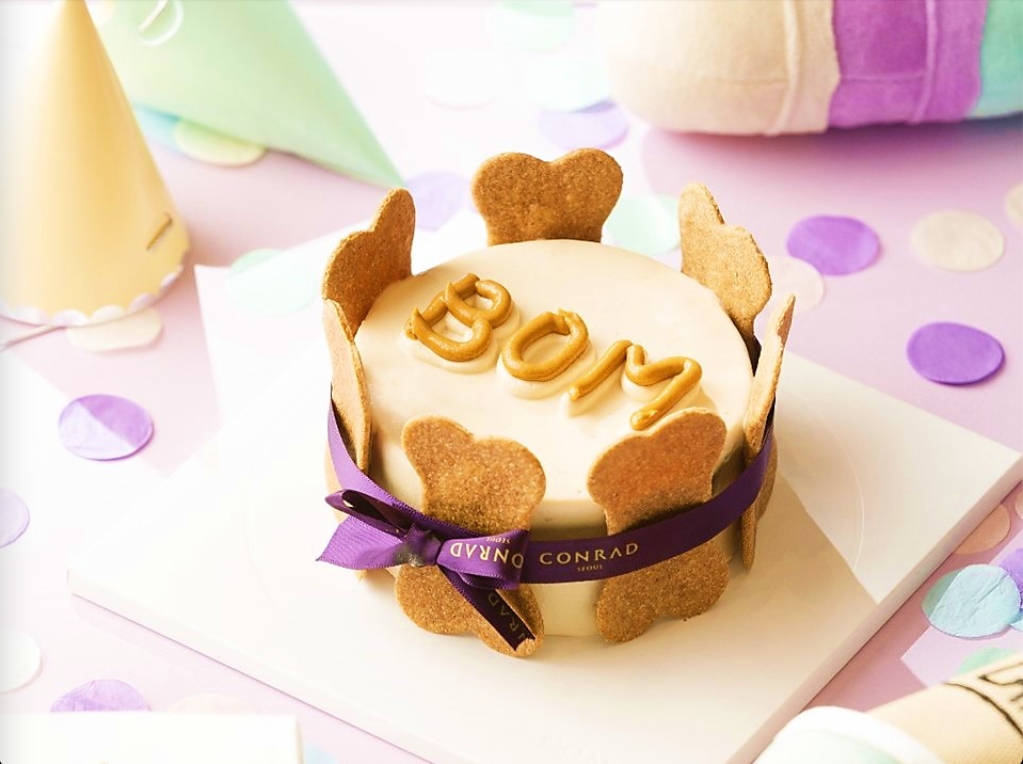 Conrad Seoul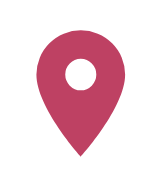 Seoul, South Korea
A family vacation becomes a Petmilycation at the luxurious Conrad Seoul, in the heart of the Yeouido Business District. Spoiled pets dine on chef-made creations like bone marrow broth and steaks of tenderloin, salmon and sous vide chicken. For pets celebrating a special occasion, mark it with pet-friendly cakes featuring homemade milk bones and delicious lettering spelling out your pet's name. The Petmilycation room package, available throughout the year, includes premium pet bedding, food and water dishes, a step to help pets climb into bed or a chair, and a pet stroller rental service. Pets also receive a welcome amenity featuring a limited-edition toy, mini cushion and homemade dog snacks.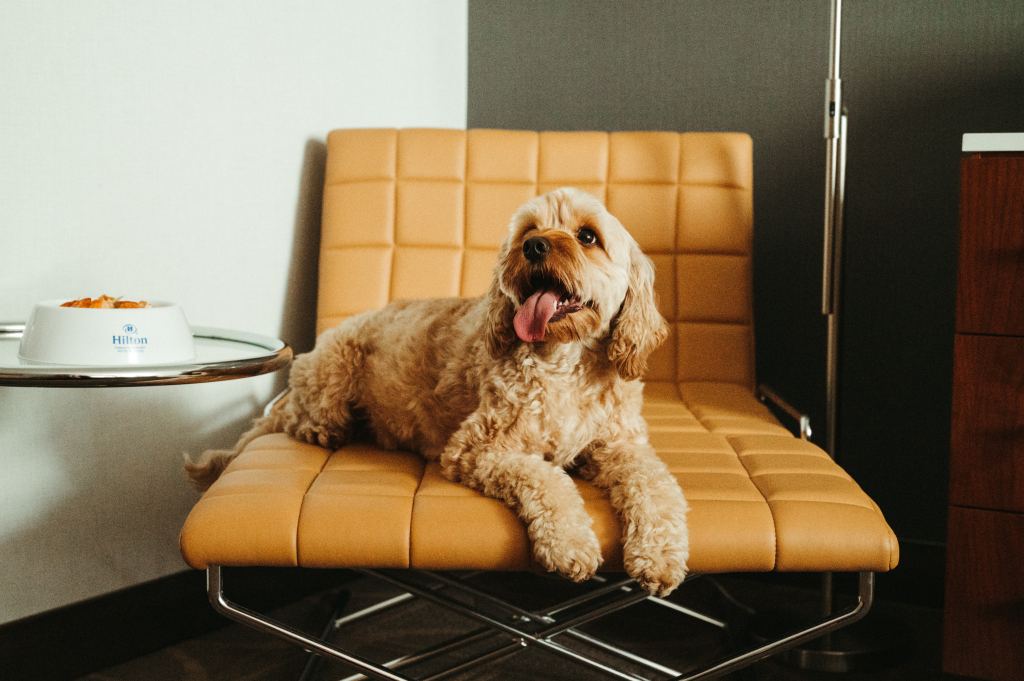 Hilton Toronto Airport Hotel & Suites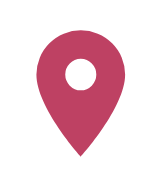 Toronto, Canada
High-flying pets making a pitstop at Hilton Toronto Airport Hotel & Suites can enjoy a healthy and fresh room service meal of salmon and brown rice. Pet-friendly rooms offer double queen- or king-bed accommodations, and when not opting for in-room dining, two-legged guests can enjoy Mosaic. Kitchen. Bar. Lounge. for breakfast, lunch and dinner, featuring international cuisine using locally-sourced ingredients.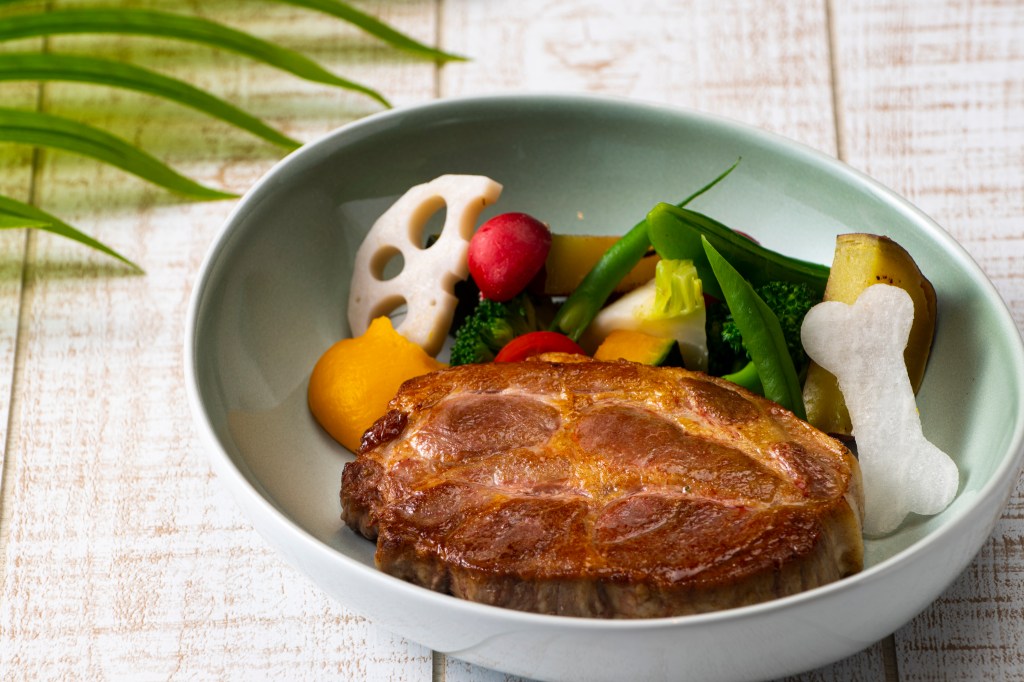 Hilton Okinawa Sesoko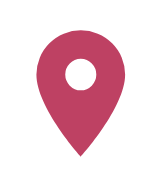 Okinawa, Japan
With its beachfront location on Sesoko Island and proximity to Yambaru National Park, Hilton Okinawa Sesoko is a popular hotel for pet travelers. While two-legged guests love the array of dining options found at the resort – including all-day dining at AMAHAJI, poolside BBQ, Sisuco Grill Steak & Seafood, SeMare Italian Restaurant and Hanari Lobby Lounge & Bar – pets are in for a real in-room treat with an expansive dog dining menu. Featuring choice cuts of Agu pork loin, roasted tuna and chicken rice omelet, the menu provides a balanced combination of protein and seasonal vegetables such as broccoli, carrots and pumpkin. There's even a dessert section featuring "carrot cake" and violet potato "panna cotta."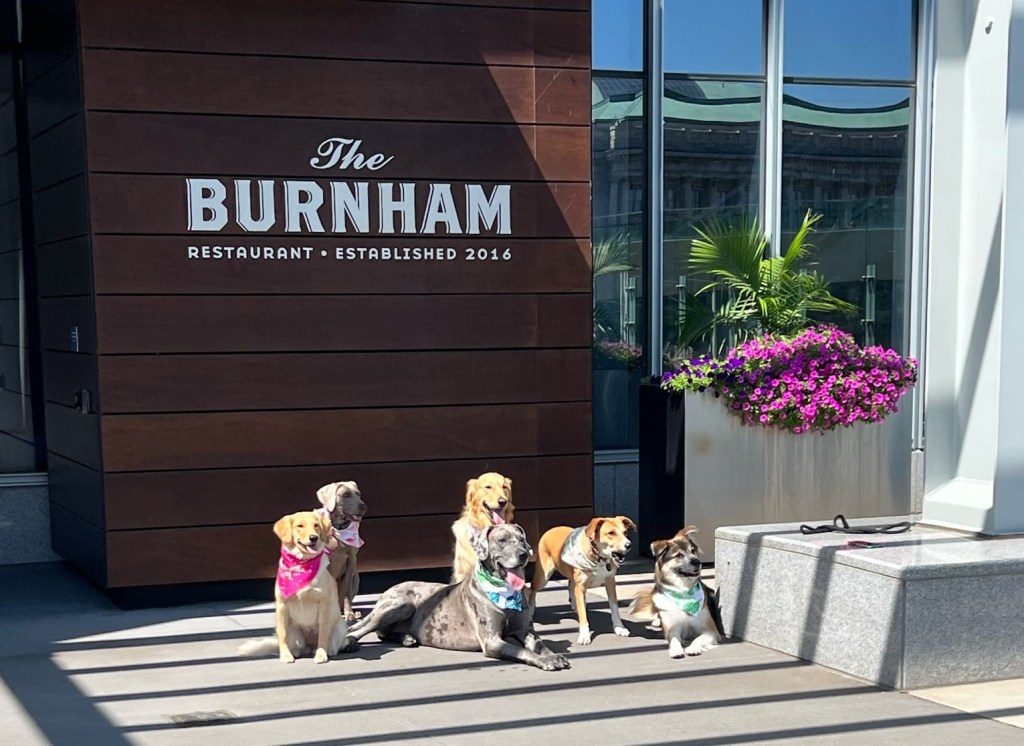 Hilton Cleveland Downtown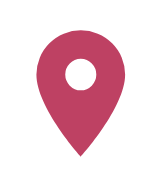 Cleveland, Ohio
In the heart of downtown Cleveland, within a mile of Playhouse Square and vibrant East 4th Street, pups are welcomed with open paws at Hilton Cleveland Downtown. Visit The Burnham restaurant's outdoor patio for doggy dining and puppy plates featuring grilled beef patties or chicken breast served with brown rice and vegetables and homemade milk bones in gravy. Pets can even try a canine cocktail like the Paw-termelon Margarita made with plain yogurt, cube watermelon and whipped cream and puppy pops. Plus, 25% of all purchases from the menu are donated to the Cleveland Animal Protective League to help other pets.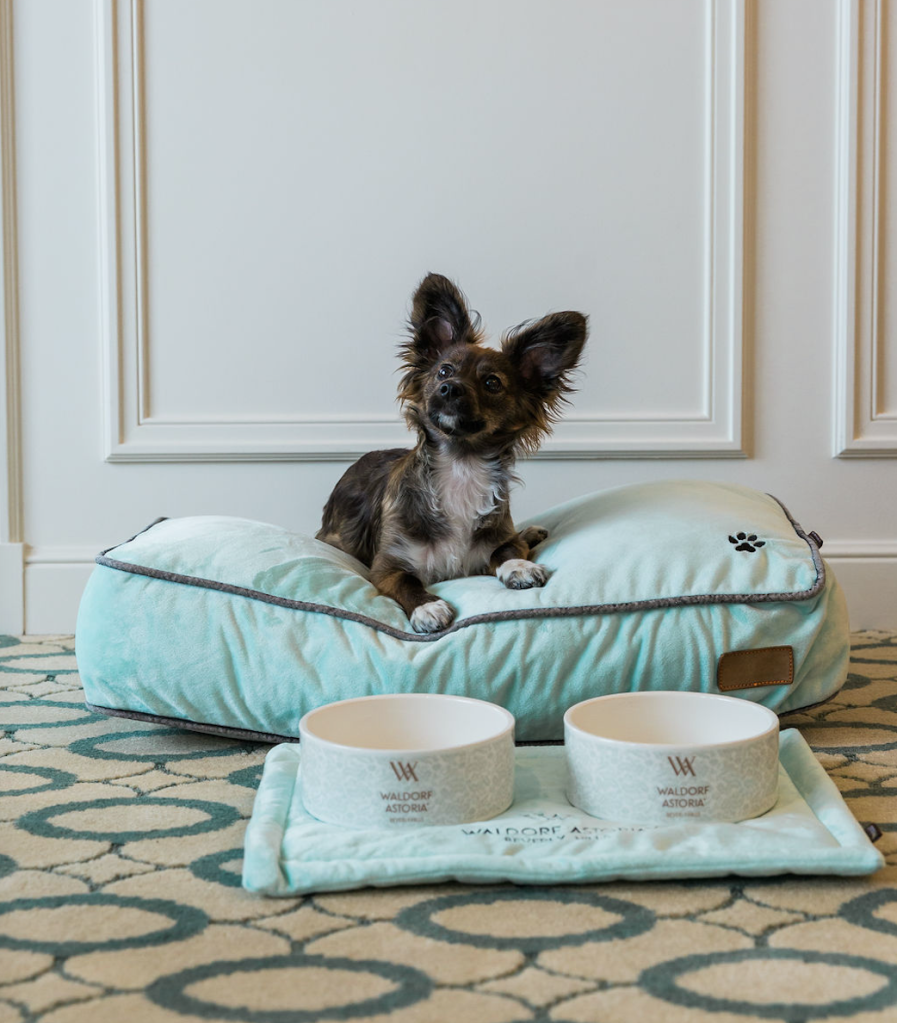 Waldorf Astoria Beverly Hills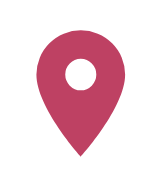 Beverly Hills, California
Photo Credit: ©Vanessa Tierney Photography
Pampered pets arrive in style at Waldorf Astoria Beverly Hills. Four-legged friends are welcomed with a plethora of treats and receive special Waldorf Astoria dog beds, toys, water bowls and a personalized treat amenity made by the hotel's pastry team upon checking in to their rooms. A special in-room dining menu exclusive for furry friends is also available, featuring a selection of decadent dishes. Choose from the Chompin California Chicken with organic cooked chicken breast, rice and steamed carrots; the Beverly Hills Beef Wagyu with grass-fed beef, rice and steamed cauliflower; or the Waldorf Vegan Bowl with organic steamed carrots, broccoli and rice. Pet parents can sample the delights of Chef Jean-Georges Vongerichten at his Southern California rooftop bar and restaurant featuring an eight-course tasting menu, while their four-legged friends enjoy unobstructed city views from 12 stories aloft in the dog-friendly space.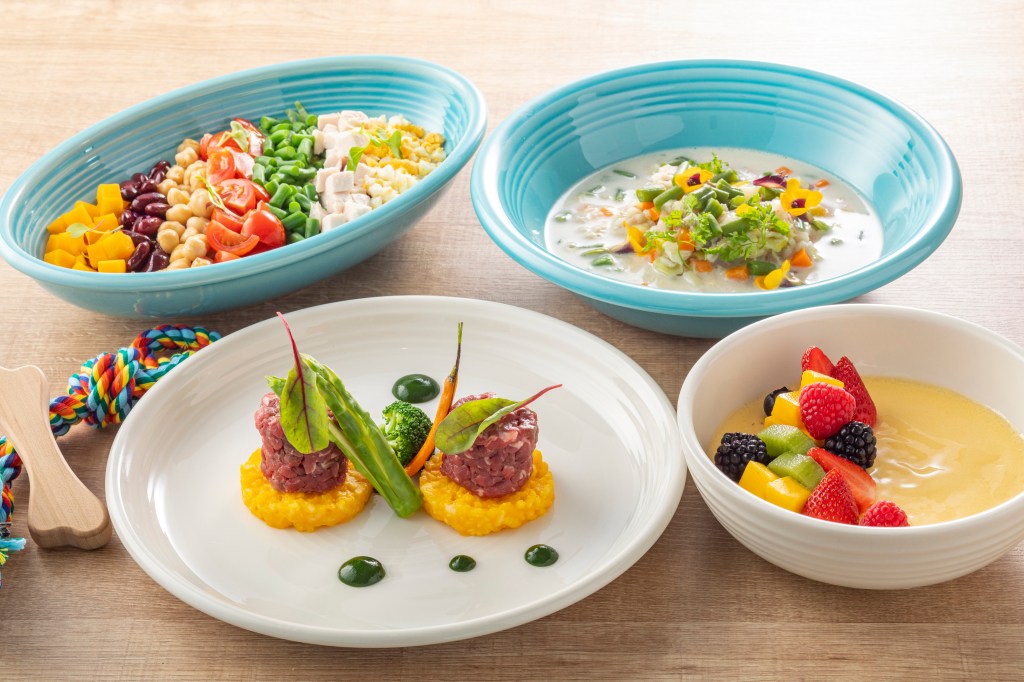 Conrad Tokyo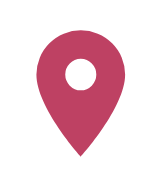 Tokyo, Japan
Rightfully earning a Paws of Luxury moniker, the room service menu at Conrad Tokyo carries items such as steak tartare, pumpkin risotto, cobb salad, barley soup and soy milk pudding for its esteemed pet guests. Even dessert is over the top with a whole banana cake crafted with natural ingredients such as beet sugar, soy milk, maple syrup and wholesome fresh fruit. Meanwhile, pet parents can enjoy a variety of chef-driven menus at Conrad's multiple restaurants, featuring fine modern French dining, authentic Chinese cuisine, classic Japanese and relaxed all-day dining.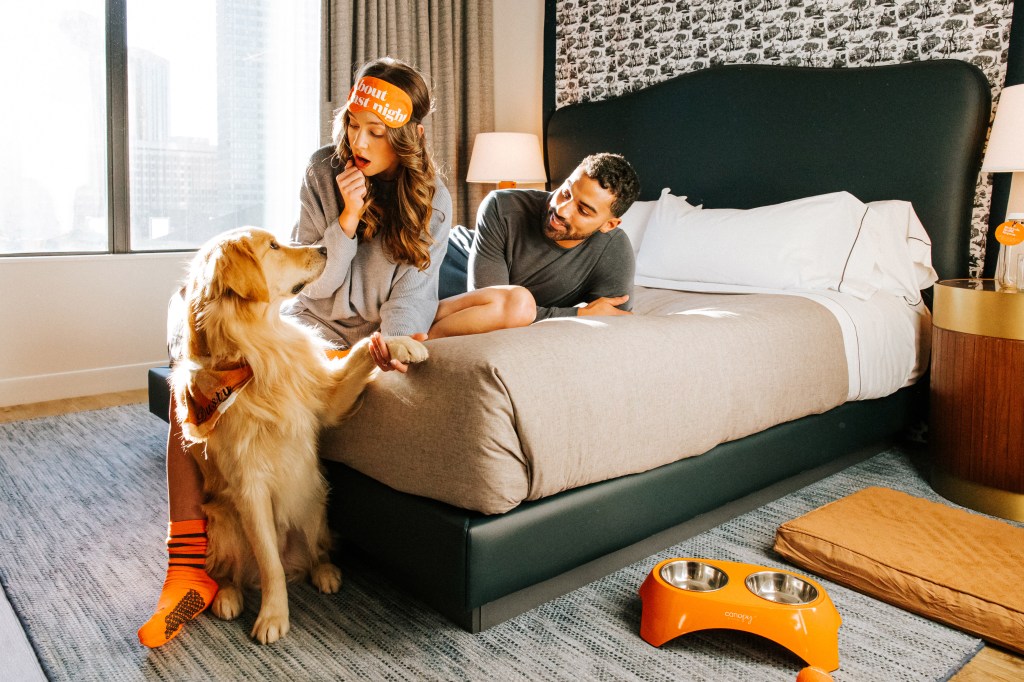 Canopy by Hilton Boston Downtown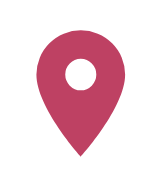 Boston, Massachusetts
Canopy by Hilton hotels across the U.S. are welcoming to pets, many offering a "Paws in the Neighborhood" program for four-legged visitors. At the new Canopy by Hilton Boston Downtown, hungry furballs can dive into treats from Polkadog Bakery. The hotel's official treat vendor, Boston-based Polkadog uses single-ingredient recipes featuring sustainably caught fish and game. As with all Canopy properties, guests in Boston can borrow a Canopy bicycle and set a brisk pace for pets in the nearby Boston Common or take a stroll along the pathways of the Rose Kennedy Greenway, just steps from the front door.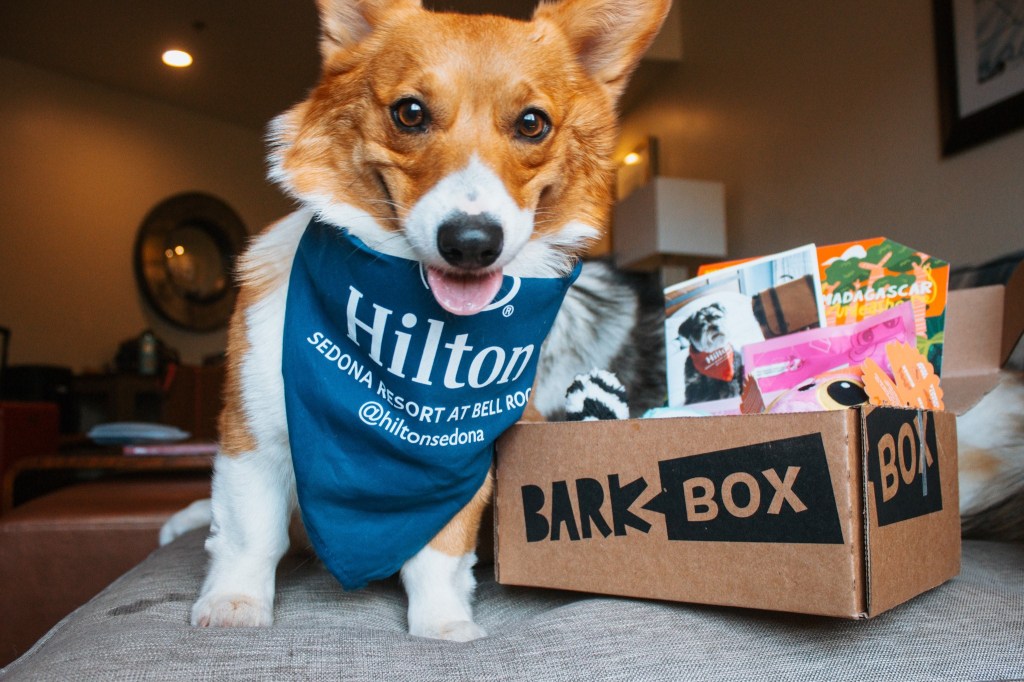 Hilton Sedona Resort at Bell Rock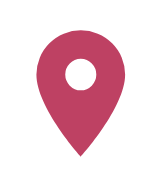 Sedona, Arizona
Pet lovers searching for the perfect pup-cation in the heart of red rock country can book Hilton Sedona Resort at Bell Rock's Pet Pals package. In addition to the spacious accommodations, pets eat free when dining on the Porch with their owners and receive a signature deluxe Barkbox amenity featuring specialty treats, toys and more. Pets can also order room service for drinks and noms with special "whines" and "beer," such as the Red Whine, a blend of chicken and beef broth, cranberry juice and water that pairs perfectly with red meat, like burgers topped with peanut butter. The hotel also provides pet-friendly resources for guests, such as outdoor pet-friendly restaurants in the area, local vets and pet supply stores.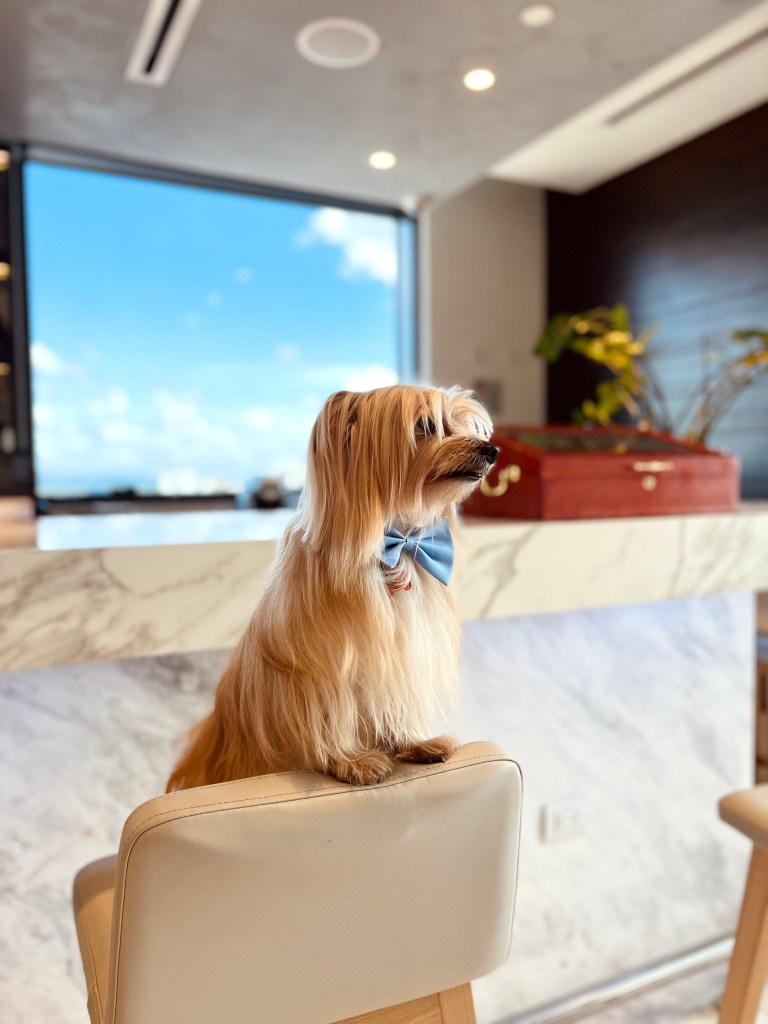 Homewood Suites by Hilton Santo Domingo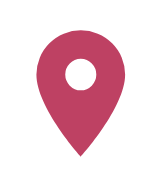 Santo Domingo, Dominican Republic
Located in the heart of Santo Domingo, just steps from local restaurants, shopping and entertainment, is the pet-friendly Homewood Suites by Hilton Santo Domingo. Pets and their owners can enjoy the beautiful views of the city at the 107 Rooftop terrace, where a pet menu features salads, desserts, and main courses like grilled boneless chicken breast with quinoa salad and natural tuna. The menu is available for in-room dining as well. When playtime rolls around, both pets and owners can enjoy a stroll on Winston Churchill Avenue.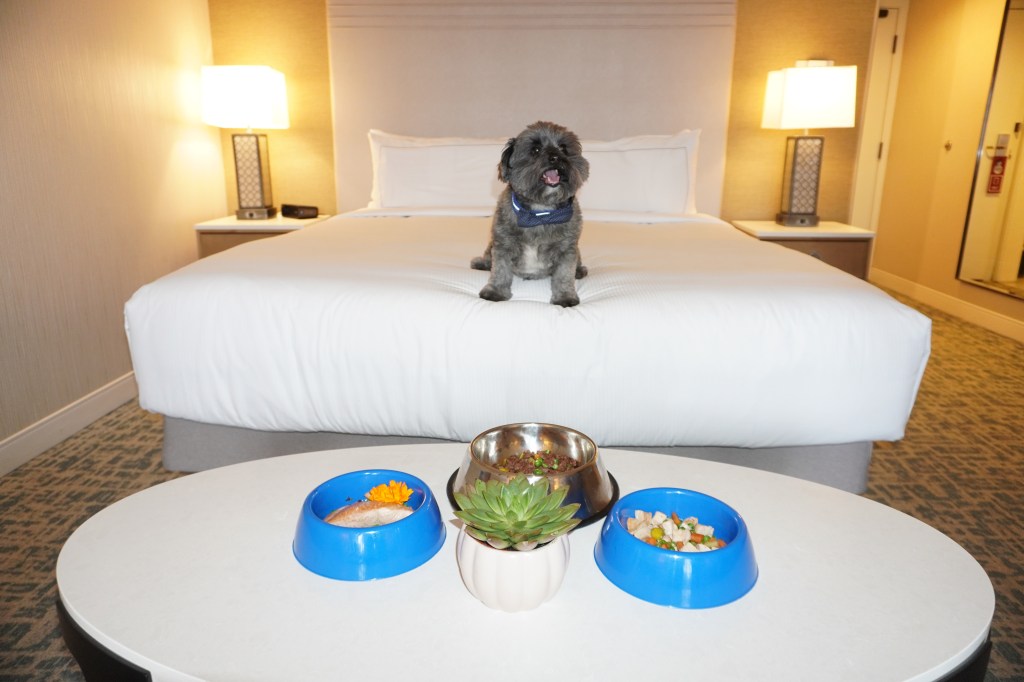 Hilton Santa Barbara Beachfront Resort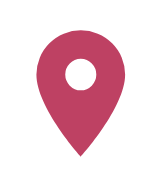 Santa Barbara, California
At Hilton Santa Barbara Beachfront Resort, the dog-tested and approved Doggone VIP Pet Menu is available for pets for in-room dining. Doggie Delights include the Quarter Hounder chopped and seared Angus beef patty; Bow Wow Chic chopped roasted chicken breast with steamed carrots and peas; and Rover Catch steamed salmon, among other more traditional dog food items. Doggone VIPs also get special perks at the resort, including water stations, tennis balls and treats at check-in and a Yappy Hour at The Set, an oceanfront bistro with patio dining.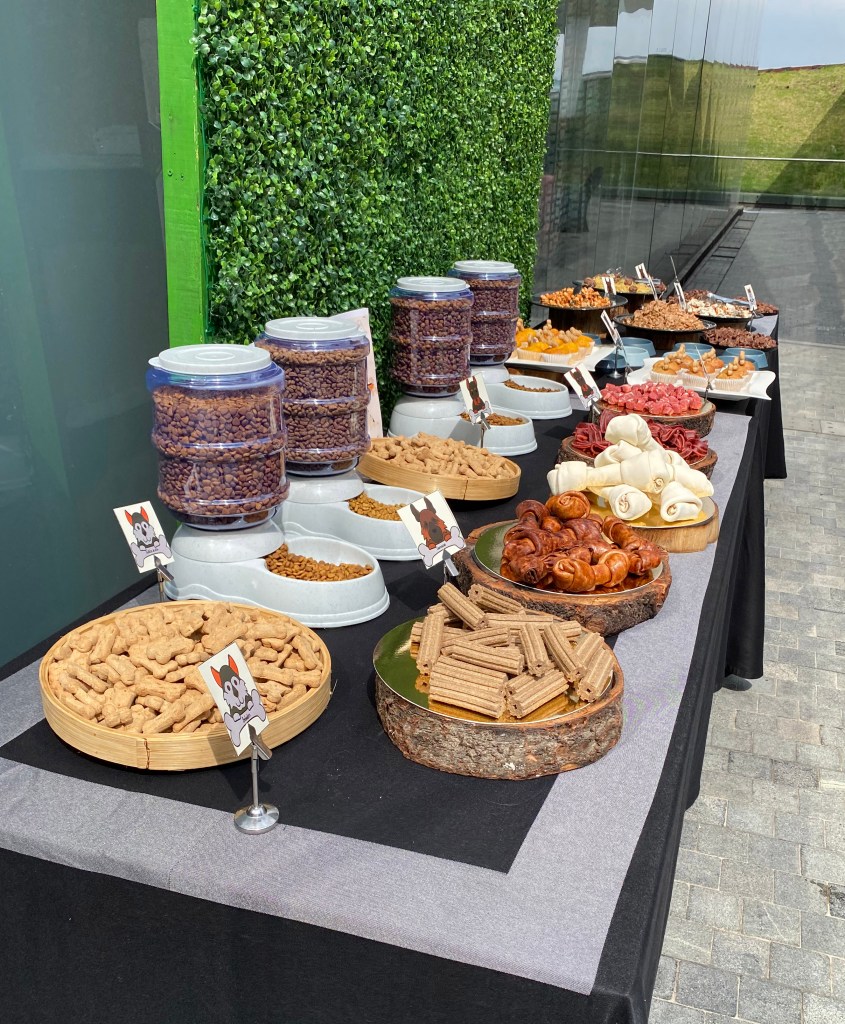 Hilton Mexico City Santa Fe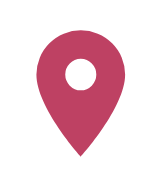 Mexico City, Mexico
When Hilton Mexico City Santa Fe hosts its monthly barbecue, tails start wagging for the accompanying Bark Day spread. The dog-friendly menu includes a drool-worthy buffet of bones and chews, kibble, beef steak, spaghetti with meatballs, carrot and yogurt muffins, pork treats and other goodies. When not gobbling up nourishment, pets and their owners can head to Alameda Poniente Santa Fe Park, a block from the hotel. This rugged hilly green space provides views of Mexico City's skyscrapers along with plenty of green grass and fields for games of tug of war and fetch.
Explore and book Hilton's pet-friendly hotels here.
Pet-friendly stays
Bring your fur babies along for your next stay.