Thanksgiving is a cherished American holiday synonymous with the warmth of home, the embrace of family, and the aroma of a traditional feast. But when home is miles away, Hilton hotels around the world offer a welcome alternative that captures the essence of Thanksgiving.
Travelers and locals alike can enjoy unforgettable Thanksgiving feasts steeped in tradition and brimming with culinary delights at these Hilton properties planning Thanksgiving celebrations this month.
Waldorf Astoria Los Cabos Pedregral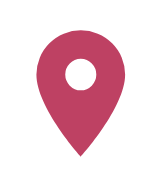 Mexico
In the tranquil embrace of Waldorf Astoria Los Cabos Pedregal, embark on a Thanksgiving celebration unlike any other. On Nov. 22, the festivities begin with a resplendent Thanksgiving Toast in the resort's iconic ocean-front lobby, where guests will savor the finest Tequila Patron, setting the tone for an extraordinary day. On Nov. 23, delight your senses with an agave-tasting experience, immersing in the rich heritage of Mexico's beloved spirit from 4-5 p.m. before indulging in a feast fit for the occasion at Don Manuel's from 6-11 p.m. The culmination of this lavish celebration promises a symphony of flavors and aromas that will linger long after the feast is over. Embrace the spirit of Gratitude at Pedregal, click here for more.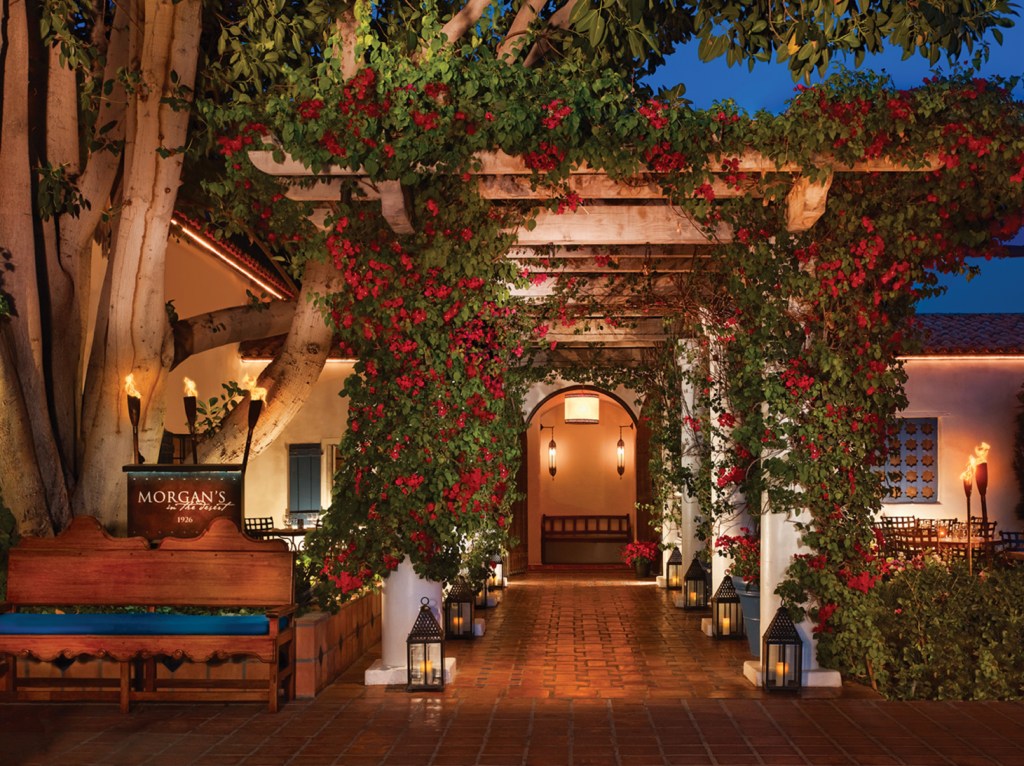 LaQuinta Resort & Club, Curio Collection by Hilton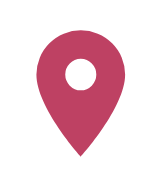 California
Savor the bounties of the season at LaQuinta Resort & Club, Curio Collection by Hilton's signature dining venue, Morgan's in the Desert. The contemporary restaurant draws inspiration from the bountiful Coachella Valley, utilizing locally sourced ingredients to craft a Thanksgiving feast. On the menu, you'll find a symphony of flavors, including butternut squash soup, autumn salad and a succulent herb-infused turkey breast, all carefully curated to make the holiday celebrations special. Reservations are required and can be booked here.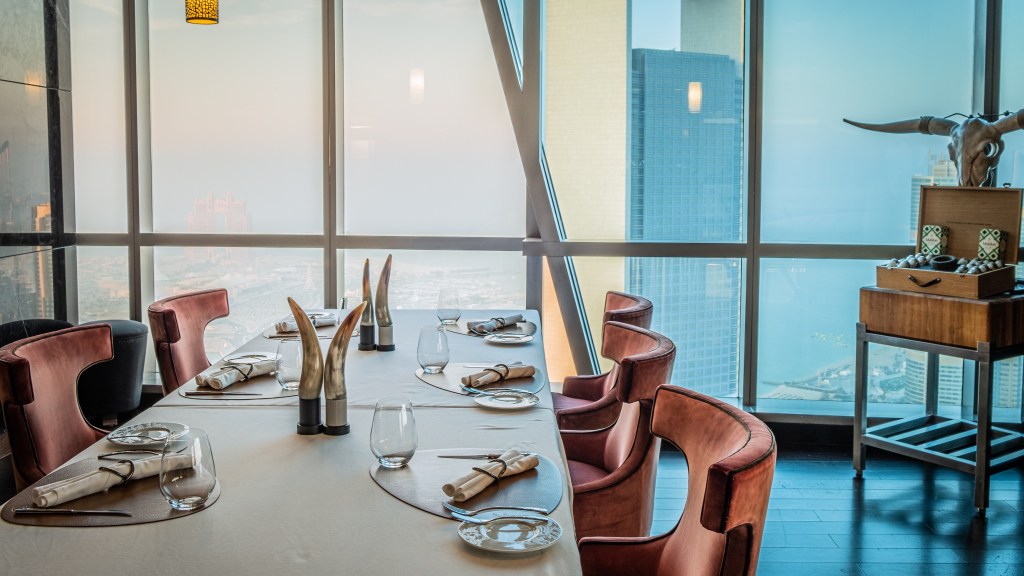 Conrad Abu Dhabi Etihad Towers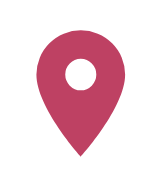 UAE
Elevate your Thanksgiving celebration to new heights at Ray's Grill, perched on the 63rd floor of Conrad Abu Dhabi Etihad Towers, offering awe-inspiring views of the capital city. This Thanksgiving, the talented culinary team has crafted an exquisite feast designed to tantalize the taste buds. The culinary journey begins with a choice between indulging in the rich flavors of Boston Lobster Chowder or savoring the crisp and refreshing Wedge Salad, before a main course featuring a succulent Butter and Herb Turkey. The Thanksgiving meal ends on a sweet note with classic pumpkin pie or heavenly caramelized cheesecake with citrus-salted caramel. For reservations, email etihadtowers.FBreservations@conradhotels.com.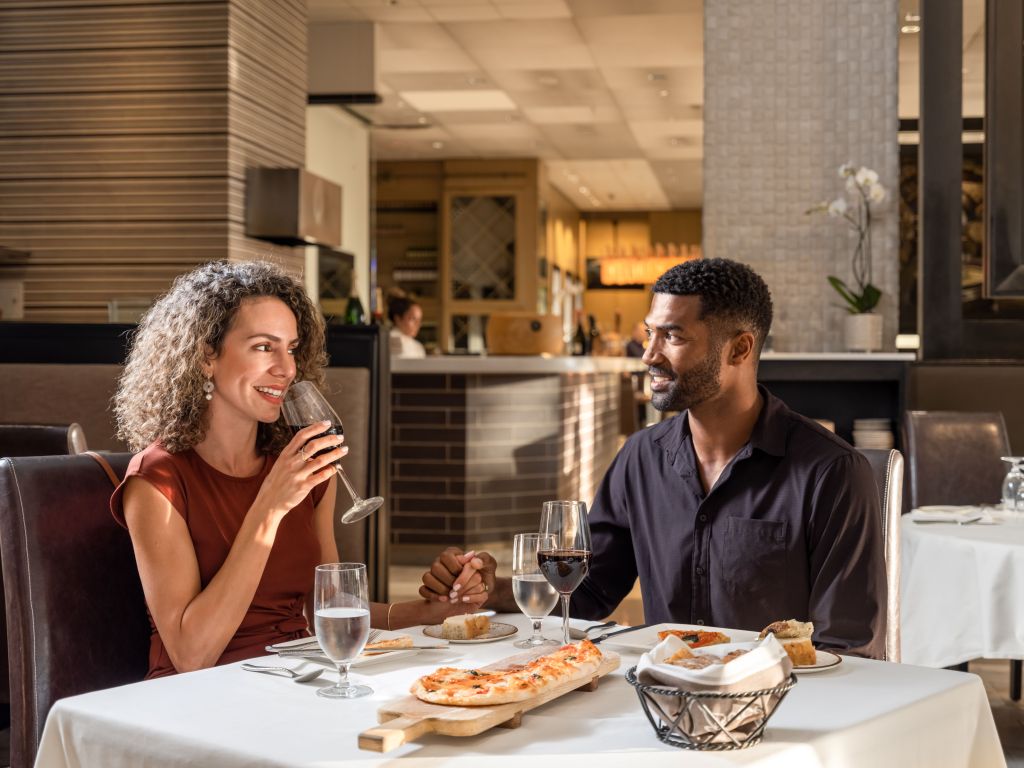 Signia by Hilton Orlando Bonnet Creek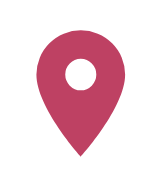 Florida
Celebrate Thanksgiving in style at Signia by Hilton Orlando Bonnet Creek, where culinary delights await at their onsite restaurants. Guests have a delectable array of options, including a special dinner at La Luce from 6-10 p.m., where Italian flavors and Thanksgiving traditions combine seamlessly. For those seeking a classic holiday experience, Bull & Bear's reimagined steakhouse offers a sumptuous four-course meal with all the traditional trimming from 6-10 p.m. Alternatively, indulge in the farm-fresh goodness of Harvest Bistro or Oscar's Brasserie, both hosting traditional holiday dinner buffets from 5-10 p.m. Even if you prefer the comforts of your room during an Orlando vacay, in-room dining will feature Thanksgiving specials.
Hilton Dubai Jumeirah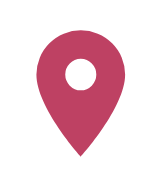 UAE
Eat, drink and give thanks in style at Hilton Dubai Jumeirah's Thanksgiving dinner on Nov. 23. Guests can enjoy a delicious turkey platter delivering all the traditional flavors one would expect for a Thanksgiving dinner, hosted at the property's iconic Trader Vic's. Situated against a stunning backdrop, Trader Vic's offers not only indoor and outdoor seating but also live entertainment, creating a Polynesian setting that perfectly complements the diverse range of Chinese and contemporary continental cuisine on offer.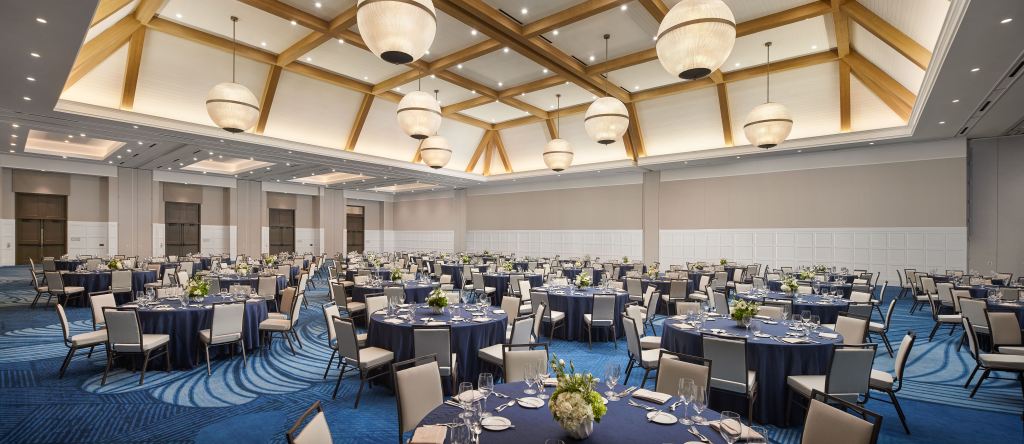 Hotel del Coronado, Curio Collection by Hilton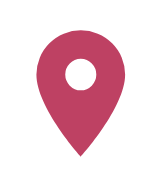 California
Give thanks and celebrate in style alongside friends at Hotel del Coronado, Curio Collection by Hilton's opulent Thanksgiving dinner, hosted in the stunning new Southpointe Ballroom. On Nov. 23, indulge in an elegant buffet that promises a lavish feast complete with all the traditional trimmings, accompanied by live musical entertainment that marks the commencement of the resort's enchanting 2023 holiday season, themed "A Twenties Holiday Affair." As the evening unfolds, the resort will undergo a magical transformation, adorned with thousands of holiday lights and dazzling décor inspired by 1920s art-deco style.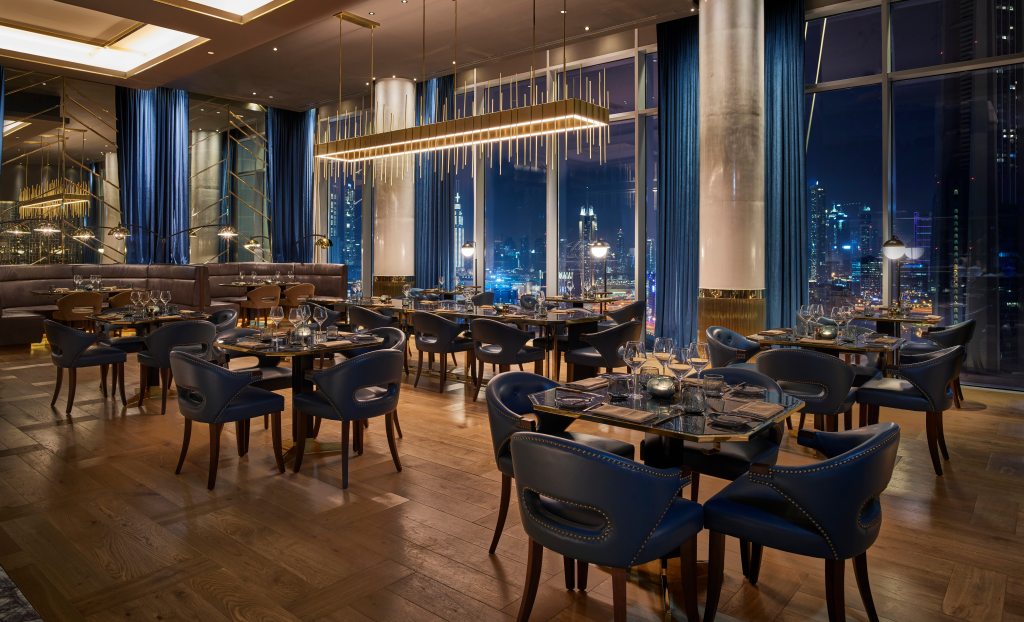 Waldorf Astoria Dubai International Financial Center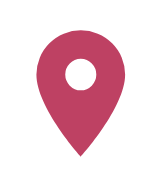 UAE
Embark on an all-American extravaganza this Thanksgiving amidst the vibrant surroundings of Bull & Bear at Waldorf Astoria Dubai International Financial Center. On Nov. 23, from 7-11:30 p.m., Bull & Bear presents its Bearish Feast of Gratitude, featuring a sumptuous three-course turkey dinner. The star of the show? A slow-roasted turkey, lovingly accompanied by all the trimmings, including home-style stuffing, creamy sweet potato mash and a generous pour of rich turkey gravy, perfectly complemented by sweet cranberry sauce. During the day and through Dec. 23, guests can also enjoy the From Our Table to Yours simplified turkey feast, available from 9 a.m.-6 p.m.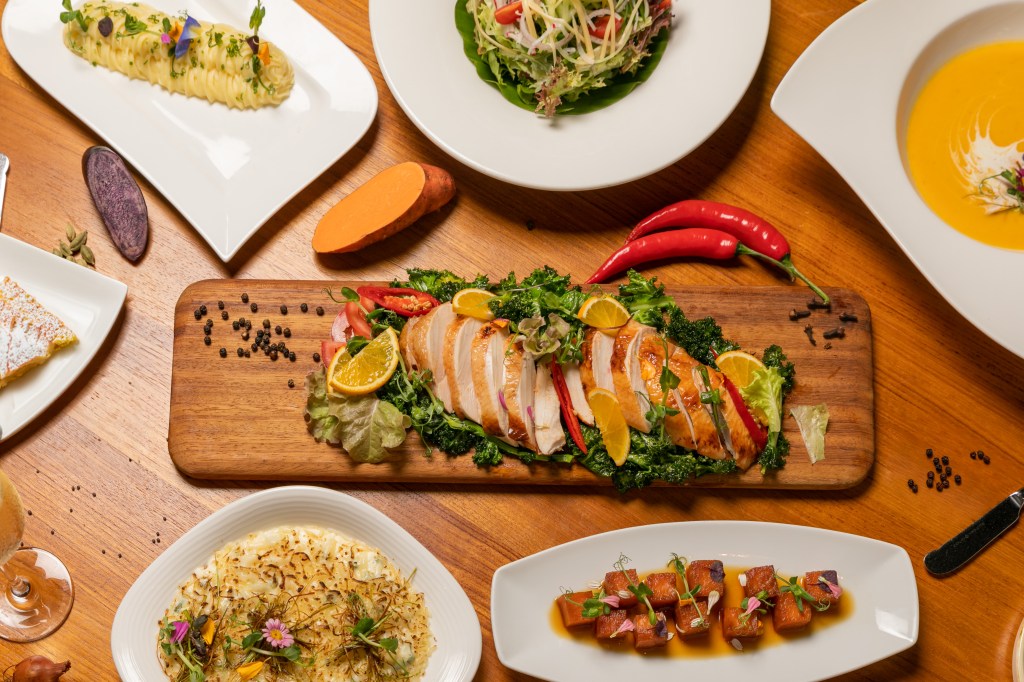 Conrad Maldives Rangali Island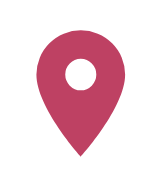 Maldives
Escape to paradise for Thanksgiving as Conrad Maldives Rangali Island presents its Grateful Gatherings Thanksgiving Feast on Nov. 23, allowing guests to savor a bountiful feast by the sea. Nestled amidst the crystal-clear waters of the Maldives, the resort boasts an array of features, including the world's first underwater restaurant, Ithaa, where diners can enjoy their meals surrounded by the vibrant marine life of the Indian Ocean. This Thanksgiving, however, the culinary spotlight is on the resort's shoreline as it offers a sumptuous feast that includes rich and velvety flavors of pumpkin bisque and she-crab soup, an array of salads bursting with freshness and a mouthwatering slow-roasted turkey perfectly complemented by all the traditional fixings of an American holiday.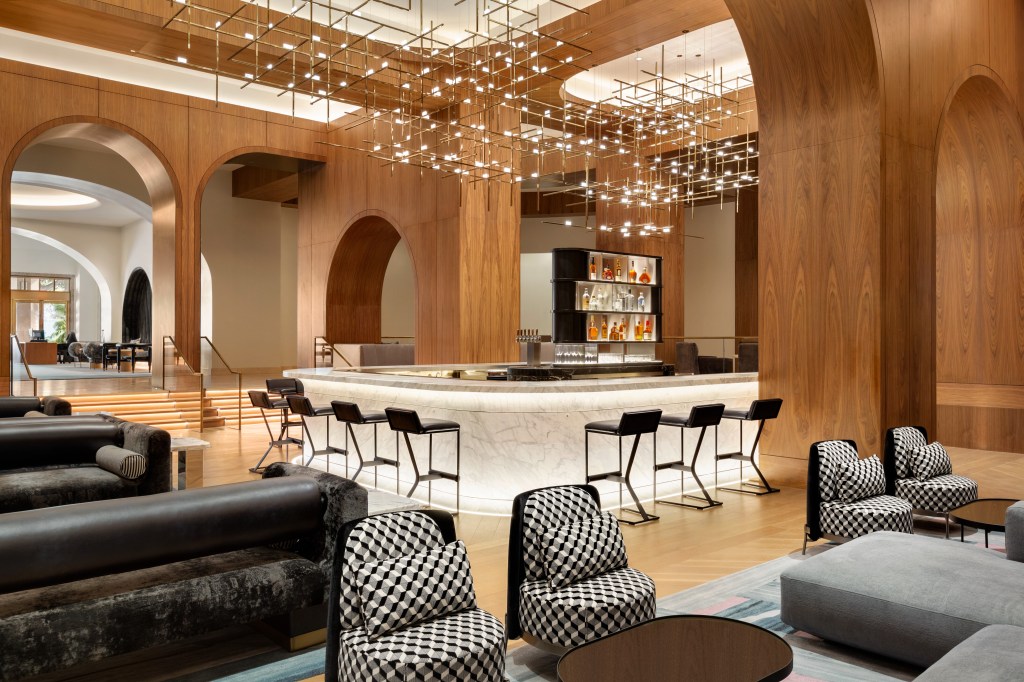 Signia by Hilton San Jose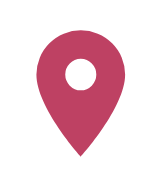 California
Gather with friends and family in the Market Street Foyer for Signia by Hilton San Jose's spectacular Thanksgiving Day Brunch, held from 11 a.m. to 4 p.m. on Nov. 23. Nestled in the heart of San Jose, California, the hotel is renowned for its upscale amenities and exceptional hospitality. A feast for the entire family, the brunch offers a splendid array of culinary delights, including an enticing selection of antipasti and charcuterie, a customizable omelet station with an array of breakfast sides, an expansive cheese display, an assortment of fresh vegetables and salads, a raw bar featuring sushi and sashimi, carving stations and assorted pasta. Traditional Thanksgiving mains and sides include roasted turkey, Scottish salmon, prime rib and maple-glazed pork loin, and save room for dessert with options like a chocolate fountain, a variety of seasonal pies and delectable treats such as Cherry Jubilee and Bananas Foster.
The Reach Key West, Curio Collection by Hilton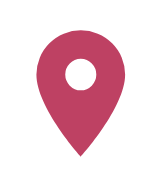 Florida
This Thanksgiving, savor the intimacy of a holiday for two with The Reach Key West, Curio Collection by Hilton's Thanksgiving Dinner to-go, courtesy of the esteemed onsite Four Marlins restaurant. On the picturesque shores of Key West, home to the only private beach on the island, your Thanksgiving Dinner to-go will feature oven-roasted Turkey breast paired with a mouthwatering array of five delectable side dishes and two slices of pie, ensuring your holiday meal is as indulgent as it is hassle-free. Order your meal by 5 p.m. on Nov. 21, and then pick it up on Thanksgiving Day between 11 a.m. and 4 p.m. Call 305-293-6250 to order.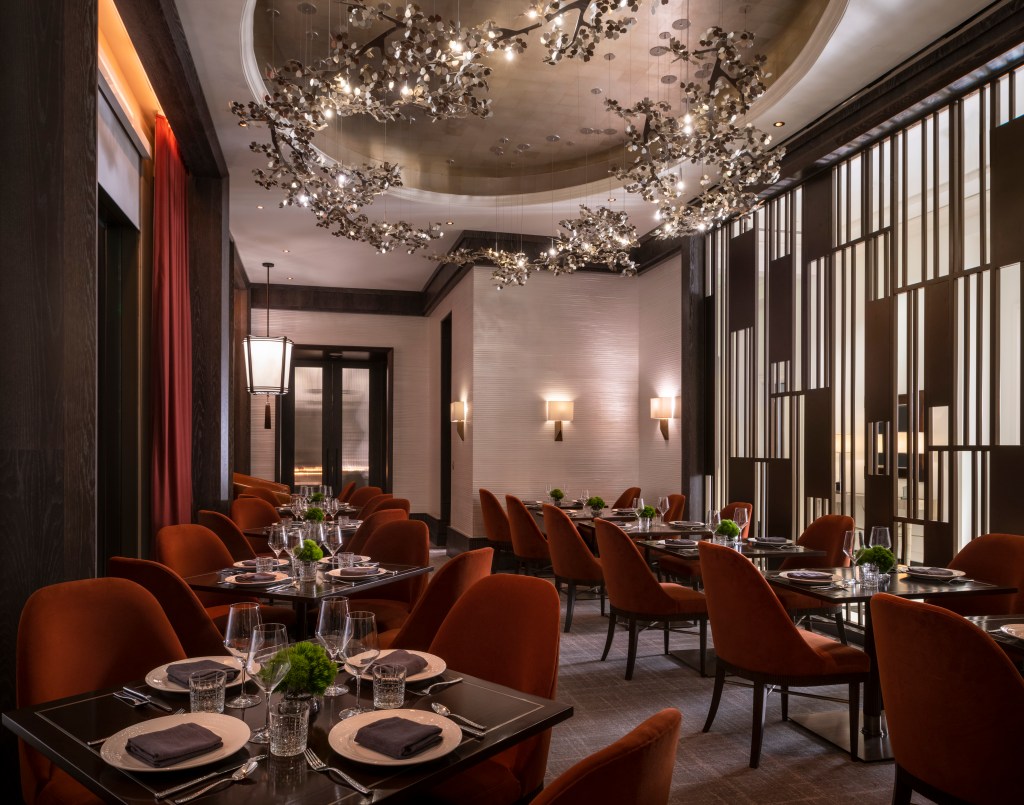 Waldorf Astoria Atlanta Buckhead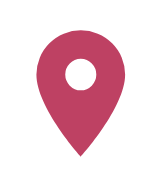 Georgia
Indulge in the culinary magic of Brassica at Waldorf Astoria Atlanta Buckhead this Thanksgiving with a thoughtfully curated Thanksgiving Day menu that offers contemporary twists on cherished holiday favorites, all set within the elegant ambiance of the Waldorf. The pre-fixe three-course menu tantalizes taste buds with a choice between Yellow Corn Bisque or Butternut Squash Soup, accompanied by a Shaved Brussels Salad or Three Beans Salad. As the main course takes center stage, relish in the essence of the holiday with three savory options: Fried Turkey with Bourbon Gravy, Brown Sugar Glazed Ham or Grilled Salmon with Lemon Butter Sauce, alongside an assortment of traditional accouterments. Guests cap off the delicious meal with pumpkin crème brûleé, apple pecan pie or chocolate and cranberry mousse with gingerbread macaron while giving thanks with family and friends. Four seating times for Nov. 23 are available, at 12, 2:30, 5 and 7:30 p.m. Secure your spot via OpenTable.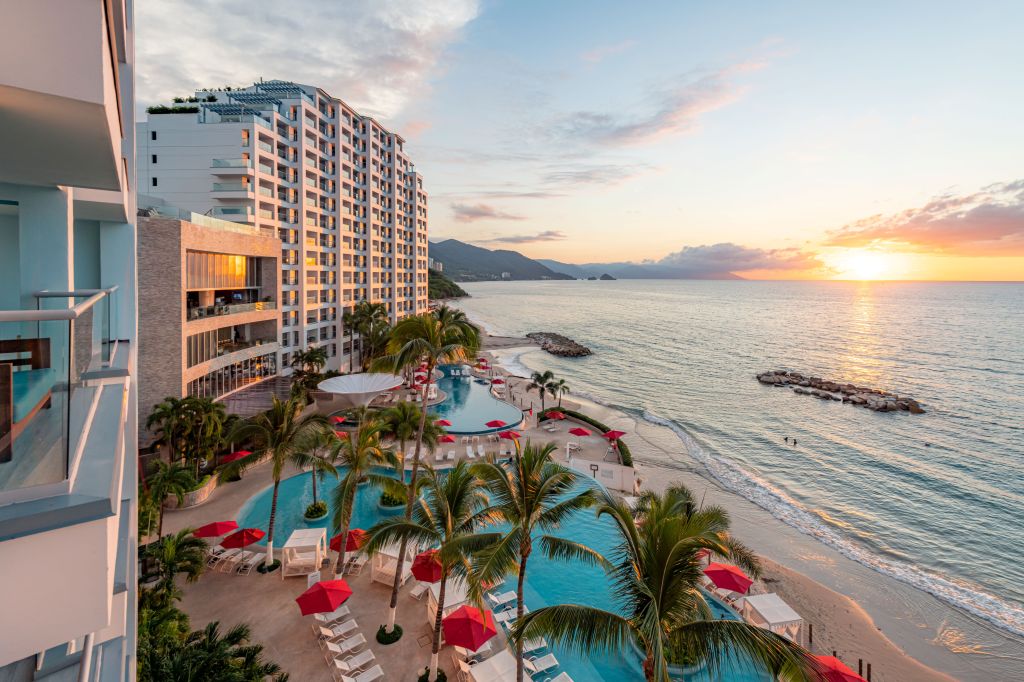 Hilton Vallarta Riviera All-Inclusive Resort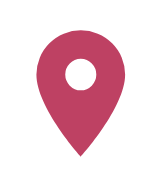 Mexico
Getaway to the Mexican Riviera for a sun-filled, all-inclusive vacation at Hilton Vallarta Riviera All-Inclusive Resort. On Nov. 23, from 7 to 10 p.m., families can enjoy a feast to be thankful for in the resort's expansive convention center, savoring the flavors of the holiday while surrounded by the beauty of the Bay of Banderas and the Sierra Madre Mountains. Throughout the stay, guests can create cherished memories with an array of special daytime and nightly programming, from lively turkey races to artistic face painting, from picturesque photo spots to thrilling pumpkin scavenger hunts, and from entertaining contests to themed shows held nightly.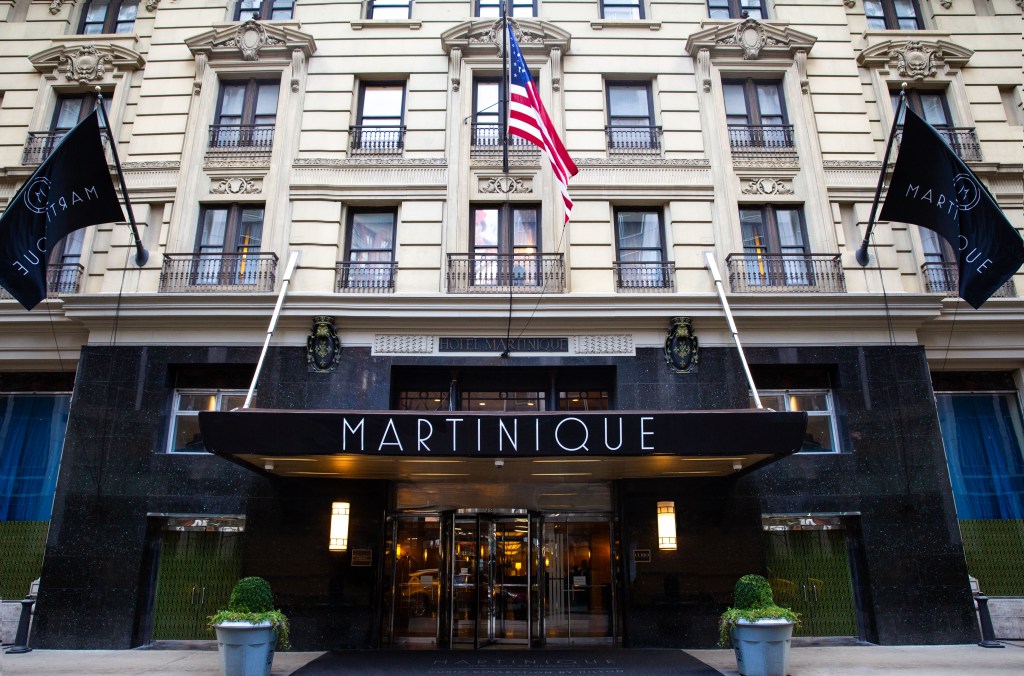 Martinique New York on Broadway, Curio Collection by Hilton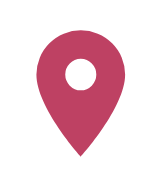 New York
There's no better way to kick off the holiday season than Thanksgiving in New York City. Start the day steps away from the famous Macy's Thanksgiving Day Parade route at Martinique New York on Broadway, Curio Collection by Hilton and end the evening with a special pre-fixe dinner for two at The Press Club Grill. Find unique takes on classic dishes and special house-made desserts such as Bourbon Toffee Pecan Pie topped with Cinnamon-Brown Butter Ice Cream. Packages are available Nov. 17 – 29 with a stay required on Nov. 23. Book here.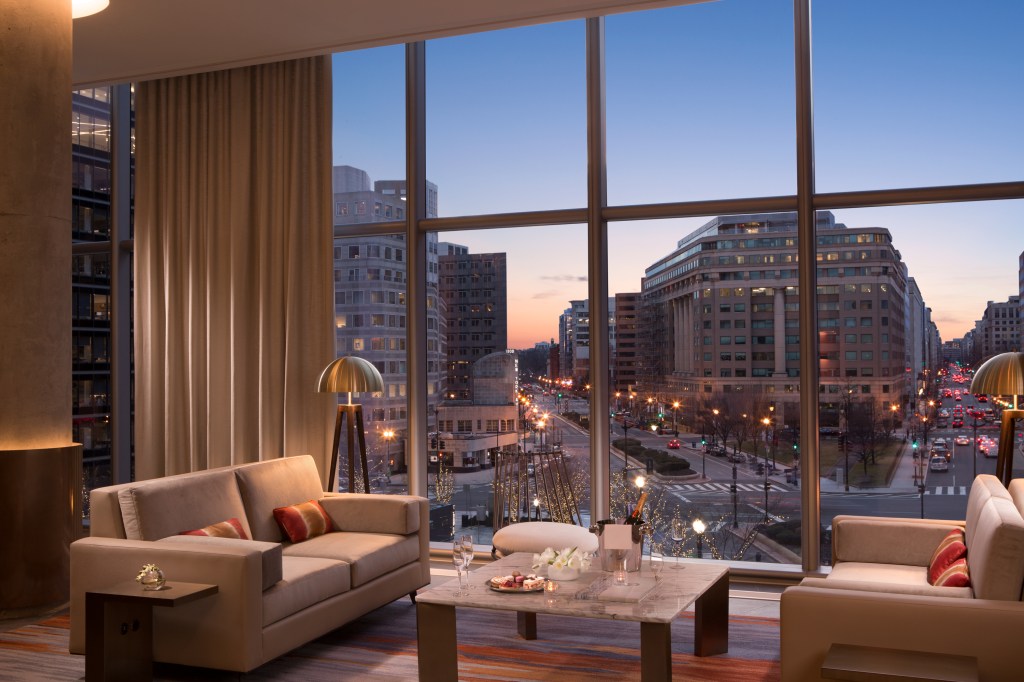 Conrad Washington DC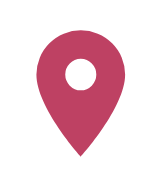 Washington DC
Conrad Washington DC invites travelers to savor the holiday in style with a memorable Thanksgiving celebration with an elevated buffet brunch and family-style dinner at the hotel's Estuary. The festivities begin Thanksgiving morning with a sumptuous buffet featuring an array of classic and inventive dishes, a carving station with succulent roasted turkey and ribeye and a tantalizing selection of breakfast and brunch favorites. In the evening, gather around a beautifully set table for a three-course family-style dinner designed to create a sense of togetherness. Make a reservation here.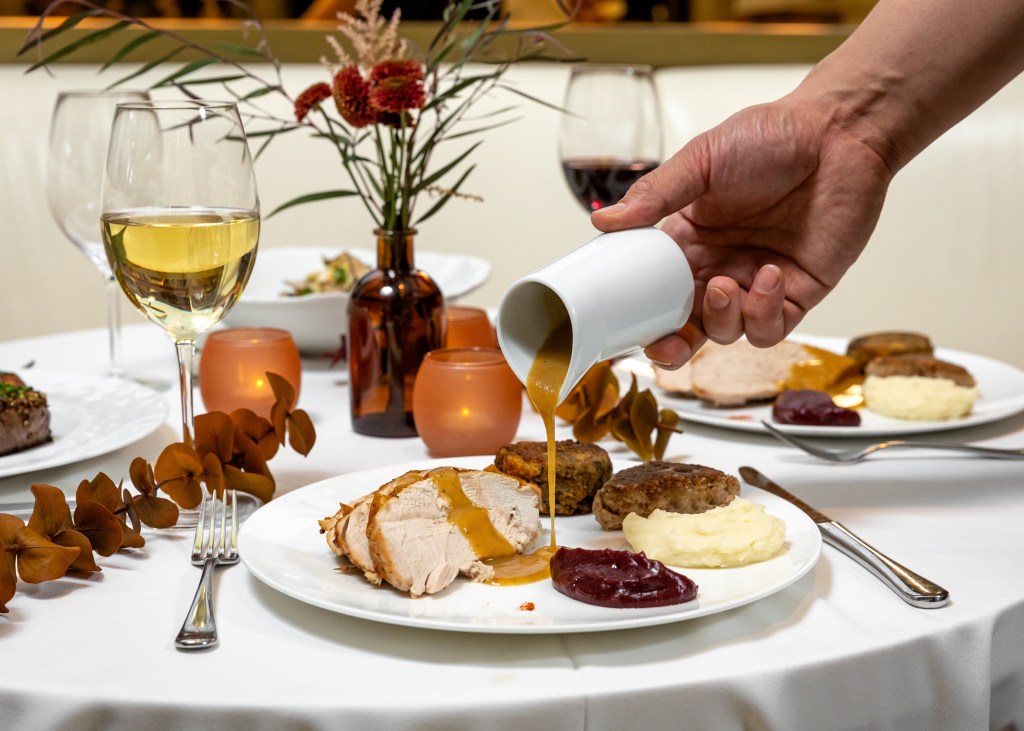 Waldorf Astoria Beverly Hills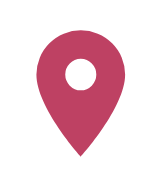 California
Make your Thanksgiving memorable at Espelette Beverly Hills at Waldorf Astoria Beverly Hills. Inspired by traditional Thanksgiving fare, guests will savor a seasonally driven, three-course prix-fixe menu accompanied by live entertainment, offered from 1 to 8 p.m. on Nov. 23. Make reservations here.