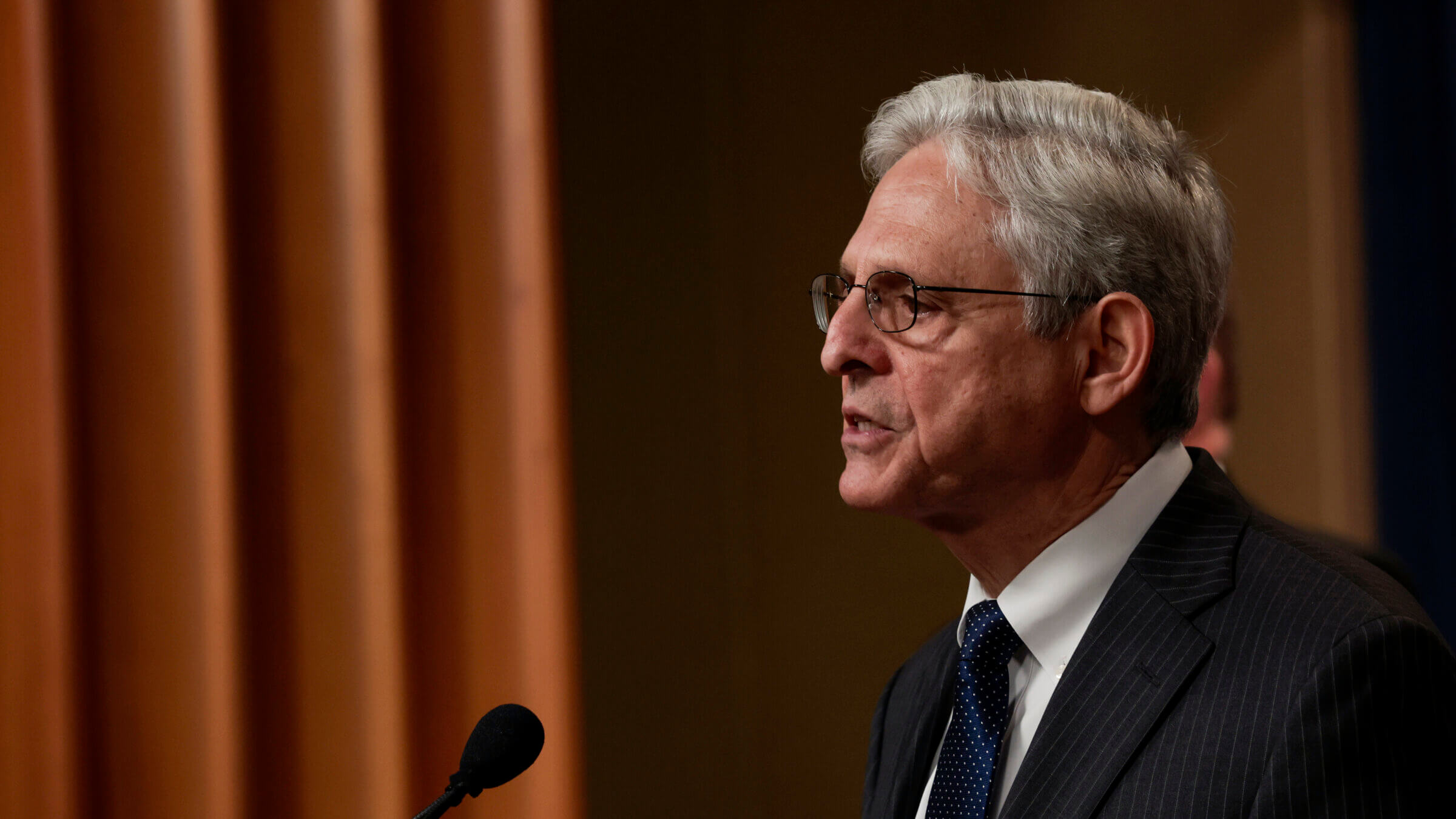 Attorney General Merrick Garland spoke emotionally about his grandmother and mother-in-law finding refuge from Nazi persecution in the United States at this weekend's swearing-in ceremony for new citizens.
"This country has accepted her," Garland said of his grandmother, one of five siblings born in Belarus. Two of them were killed in the Holocaust. "And under the protection of our law she could live without fear of persecution."
To about 200 immigrants from 57 countries on the 235th anniversary of the signing of the U.S. Constitution, Garland, a Jew, told the story of his wife's mother coming through "New York Harbor" in 1938. did. Entered his native Austria.
"She too was able to live without fear of persecution," he said. "That protection is what sets America apart from many other nations. The rule of law – the rule of law – is the foundation of our system of government."
This wasn't the first time Garland, 69, has spoken publicly about her relative's Holocaust experience. During his confirmation hearing before the Senate Judiciary Committee last year, he visibly held back tears while discussing his grandparents' escape from pogroms. And when he was nominated to the U.S. Supreme Court in 2016, Garland recalled his relatives "getting away from anti-Semitism and wanting a better life for their children in America," stating: I'm here. here me. "
The oaths were taken amid escalating partisan fights over immigration. Last week, Gov. Ron DeSantis, likely the 2024 Republican presidential nominee, arranged for 50 immigrants to land on Martha's Vineyard.
"We must not allow the rift between us to destroy our democracy," Garland told new citizens from countries such as Albania, Ghana, Lebanon and Nepal.
"Overcoming the current polarization in our public life is, and will continue to be, a difficult task."But it cannot be overcome by ignoring it. We must address the cracks in society with honesty, humility and respect for the rule of law.
"This requires that we allow each other to peacefully disagree on political and policy issues. It requires that we listen to each other even when we disagree. , demands that we reject the violence and threats of violence that endanger each other and our democracies."