Welcome to Music Business Worldwide's Weekly Roundup. Here are his five biggest stories that made headlines in the last seven days. MBW Roundup is st triphelps maximize income and reduce touring costs for over 500 of the world's best-selling artists.
---
MBW broke the news this week that Kobalt Music Group is currently in talks to sell its majority stake to US-based Francisco Partners.
A senior MBW source said a deal could be finalized in the next week or two.
With offices in San Francisco, London and New York, Francisco Partners has raised over $24 billion since its launch over 20 years ago.
Invested in over 300 technology companies, including music production platforms native instrument, company in it acquired a majority stake Last year, for an undisclosed fee.
Other music-related investments made by Francisco Partners include: event brighthas secured up to $225 million in funding from investment firms in 2020.
Another big piece of news reported on our page this week was that while the US music publishing industry generated $4.7 billion last year, the record industry grew twice as fast.
Music publishers have US wholesale revenues of $700 million To US$4.7 billion Calendar year 2021, according to industry (NMPA) data.
Record companies (and distributors), on the other hand, their US wholesale sales have more than doubled this figure. Their revenue increased by $1.8 billion to $9.8 billion in 2021.
Elsewhere this week, South Korea-based K-Pop company SM Entertainment plans to expand operations in Saudi Arabia and promote S-Pop (Saudi pop) through the discovery and production of local artists. .
The company also plans to establish a "metaverse platform for sharing Korean and Saudi culture" and a music venue along the Red Sea that "can host year-round music festivals."
Also this week, MBW reported that "virtual artist" FN Meka has dropped from Capitol Records while Sony Music Entertainment (Japan) is working on two major virtual talent projects.
What happened this week…
---
1) KOBALT MUSIC GROUP is in talks to sell a majority stake to Francisco Partners, MBW sources say.
Last year was a big year for Kobalt Music Group. The company will celebrate its 20th anniversary in 2021, selling AWAL to Sony Music. This makes it clear that Kobalt will focus on its core music publishing business and the digital collection society AMRA.
But 2022 could be an even bigger year in the company's history.
According to senior MBW sources, US-based Francisco Partners is currently in talks to acquire a majority stake in Kobalt Music Group, with a deal likely to be completed within the next week or two. There is a possibility…
---
2) The US music publishing industry generated $4.7 billion in revenue last year, while the record industry grew twice as fast
The music business has some financial statistics that on the surface don't tell you much.
They may be big and impressive, but they tell us little about trends that affect the wider business.
Here is one of those numbers: According to the National Music Publishers' Association, the US music publishing industry will generate US$4.7 billion in calendar year 2021.
That figure, revealed by NMPA boss David Israelite at the trade organization's annual meeting in New York in June, is just under $700 million higher than the comparable figure in 2020 ($4.08 billion). did…
---
3) Sony Music Japan is building 'the largest virtual talent development and management project ever'
Sony Music Entertainment (Japan) recently launched a global talent audition for real-life creators to work as virtual characters through its Tokyo-based PRISM Project. A family of virtual talent brands".
The PRISM Project website calls it "a multinational VTuber agency from the future".
According to SMEJ, the PRISM Project is "backed by Sony Music's industry-leading expertise in talent management, voice acting, music production, event production, and digital technology," and is "a virtual talent space by providing growth and growth." We aim to push the boundaries of A development opportunity unmatched in today's industry…"
---
4) K-pop giant SM Entertainment expands into the Middle East, planning to discover and produce local artists in Saudi Arabia
South Korea-based K-pop company SM Entertainment is expanding its operations in Saudi Arabia.
The company's chief producer, Soo-Man Lee, has signed a memorandum of understanding (MOU) with the Saudi Arabian Ministry of Investment (MISA) to enter the local market and facilitate joint projects.
Through this business alliance, SM will actively promote S-POP (Saudi pop) through discovering and producing local artists.
The company also plans to establish a "metaverse platform for sharing the cultures of South Korea and Saudi Arabia…".
---
5) CAPITOL drops "robot rapper" FN MEKA because the project has been accused of being an "insult to the black community".
"Virtual Artist" FN Meka was dropped by Capitol Records less than two weeks after Capitol Records announced their deal.
The move follows a backlash over stereotyping and appropriation, as well as a strongly worded statement from the activist group Industry Blackout.
Capitol Records confirmed on Tuesday (August 23): We sincerely apologize to the black community for our insensitivity in signing this project without asking enough questions about fairness and the creative process behind it.
"Thank you to everyone who has provided constructive feedback over the past few days. Your input was invaluable when it came to the decision to end our relationship with the project…"
---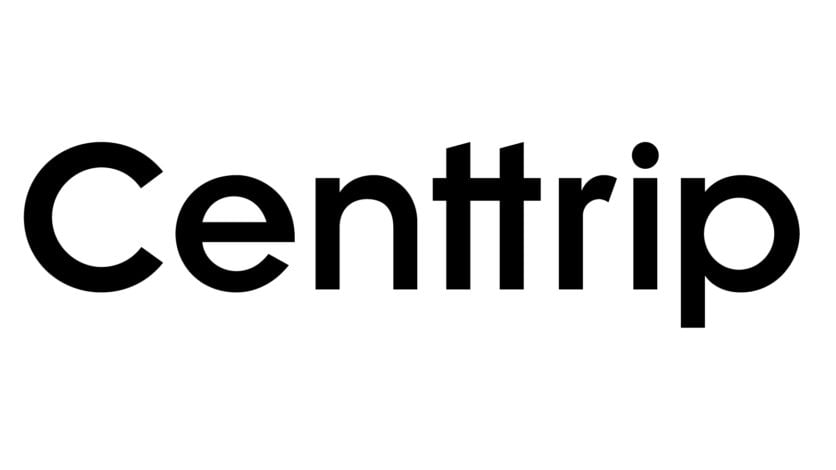 MBW's Weekly Round-Up is supported by Centtrip, which helps over 500 of the world's best-selling artists maximize their income and reduce touring costs.
global music business