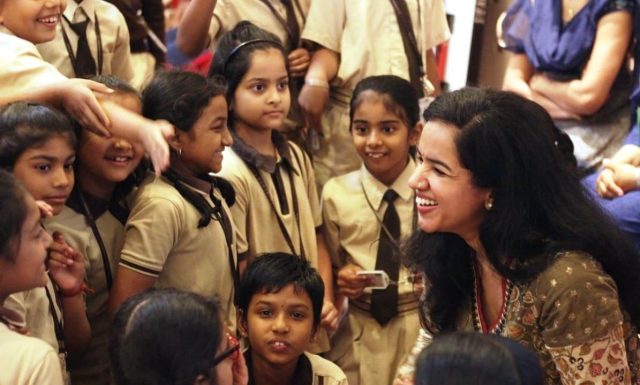 Bengaluru, Karnataka: Subramaniam Academy of Performing Arts (SaPa) and Pearl Coshem's CSR Foundation are providing free music education, including textbooks, to over 800 students at an NGO school as part of an outreach programme. The Academy is working with the Parikurma Learning Center and Cyclekur for the 2022-2023 academic year.
Students at these schools receive music education from teachers at SaPa in Schools. Faculty members are trained and provided with an in-house designed curriculum and instruments to teach music, including xylophones, claves, shakers, tambourines, sleighbells and handbells.
This year, SaPa's music program was launched in July 2022 at Cy Guru Kul at Pali Car Learning Center (Koramangala, Sahakarnagar, Nandini Layout) and in August 2022 at Pari Car Learning Center (Jayanagar). Years past.
Bindu Subramaniam, CEO and co-founder of SaPa, said: Thank you for making a positive impact on the lives of the children at the schools we serve. "
Sapa emphasizes activity-based learning, exposing children to songs and cultures from different parts of the world. In addition to this, some classes require the creation of simple models of musical elements and instruments to enhance the child's understanding of the instrument.
In addition to providing music education to students, SaPa provides employment and elevates the status of music teachers in the community. It is a very important part of strengthening the Indian music education system, and in India these roles that are the foundation of the country's future are more respected and given equal importance.
Sapa, the Subramaniam Academy of Performing Arts, was launched in 2007 and is home to outstanding music and musicians. Our founders, legendary musicians Dr. L. Subramaniam and Kavita Krishnamurti Subramaniam, have created a strong legacy of global musical excellence.
SaPa in Schools was founded in 2014 by musicians Bindu and Ambi. This program is designed to make learning fun and provide a musical education for all children. SaPa in Schools' curriculum is developed in-house and uses level-based learning to teach the fundamentals of vocal and instrumental music.
The curriculum is based on Indian classical music and incorporates folk music, spiritual music and music from different cultures of the world while educating children on music and the world around us.
Today, the program is implemented in over 70 schools and reaches over 30,000 children.
Disclaimer: This media release is auto-generated. CSR Journal is not responsible for the content.