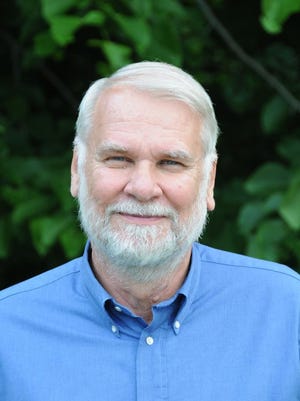 Sometimes it's a special treat to look back at local history. I hope you are interested today.
The Battle of the Thames occurred near Chatham, Canada, on October 5, 1813. As a result of this battle, the British lost control of southwestern Ontario, the famous Shawnee chief Tecumseh was killed, and the Native American Confederacy he had built began to crumble.
According to Wikipedia, British forces under Rear Admiral Henry Proctor had occupied Detroit, but the U.S. Navy under Commodore Perry gained control of Lake Erie, cutting off British supplies. Proctor was forced north up the Thames. The American army and cavalry under Maj. Gen. William Henry Harrison drove off the British and defeated Proctor's Native American partners. As a result, Proctor was court-martialed.
Having served in Canada for about ten years, Proctor was known for his reading, but he must also have enjoyed the privilege of military status.
I say this because after the Battle of the Thames the spoils of victory were brought to Fort Stevenson by Harrison. It included General Proctor's carriage which he had brought from England.
Thomas Hawkins, the versatile pioneer of Lower Sandusky and custodian of government property at Fort Stevenson, used to tether cattle into British generals' carriages. According to Meek's "History of Sandusky County," Hawkins used a jackknife to scrape off the paint on the carriage, where he found at least a dozen coats, including one called "Peach Blow" in the book. For some reason, it doesn't seem like the color expected of a military leader over 200 years ago.
And Hawkins and Harrison were involved in another history that might bring a smile.
Before coming to Fort Stephenson, Hawkins was a magazine keeper during the British siege of Fort Meigs. Due to a shortage of Continental artillery ammunition supplies, General Harrison ordered a gil (the amount of liquid containing his quarter of a standard pint) of whiskey whenever British artillery shells were recovered from the area around the fort. provided. Harrison's army reportedly earned more than 1,000 gil of his whiskey.
Pioneer General W. H. Gibson said of life in Sandusky County when it was settled:
"We went fifteen miles to gather people to lift the barn and asked them to bring us knives and forks. We had a turkey every Christmas that year, and we ate it more often because we could always get a turkey in the woods, and the men did that 15 miles. They came from afar — they all had knives and forks, and at dinnertime they would bring them and put them back in their pockets as they passed."
Roy Wilhelm began his 40-year career as a reporter for The News-Messenger in 1965. He is now retired and writes columns for both The News-Messenger and the News Herald.