The Grand Tour and Clarkson's Farm may face their final seasons as Prime Video is set to pull Jeremy Clarkson from their roster. The celebrity made some disparaging comments about Meghan Markle and her husband Prince Harry, and after his words became highlighted in a popular UK tabloid The Sun, executives at Amazon saw fit to cut the actor out of their network. Clarkson's remarks were rather graphic, comparing Markle to Cersei in that famous Game of Thrones scene when she was made to walk through the street having excrement thrown at her. Clarkson eventually made a public apology on his Instagram page. The Sun even made a rare apology, one week after Clarkson's comments.
Prime Video said it would not be renewing any of Clarkson's projects with the streaming platform, meaning that Grand Tour and Clarkson's Farm will not continue beyond what Amazon has already commissioned of them. This is a significant announcement. Grand Tour is one of Prime Video's most popular shows and has served as a staple on the streamer for a while. And Clarkson's Farm premiered to massive ratings and draws a very wide audience. This isn't the first time Jeremy Clarkson has misbehaved, but it may be one of the last times we see him on television.
Could We See the Final Season of The Grand Tour?
Grand Tour was a series that began in 2016, soon after Jeremy Clarkson was fired from Top Gear, the show that originally made him famous. Though Top Gear still is a very successful show for car racing, Clarkson was eventually dismissed from the program after he made some offensive comments that forced the BBC to question his value. When his cohosts, Richard Hammond and James May, left the show with him, the three pitched a similar program to Amazon which became Grand Tour.
This racing show took the basic principles of Top Gear and applied them to locations all around the world — with a significantly increased budget. The show featured tons of incredibly famous celebrities and several cars (and other vehicles) that were likely more valuable than the plane the crew flew in on. The show did incredibly well, and although the public retained a love/hate relationship with Clarkson, his popularity didn't seem to suffer.
Related: The Best British Television of the 2000s
Top Gear continued on into its fifth and current season. Although the show is still doing well, Amazon seems to have made the same decision as the BBC: Clarkson is not worth the trouble. As Variety reports, the end of the show is spelled out thusly.
"It also means that motoring format "The Grand Tour," one of Prime Video's biggest shows, will also come to an end. Variety understands the series will conclude after four more special episodes — the last of which is expected to land in late 2024."
Although Prime Video declined to comment on the state of the show, as Variety's exclusive report understands it, this will be The Grand Tour's final set of episodes. And although you can expect the streamer to finish out the season, chances are Clarkson will have to find another racetrack, yet again.
Clarkson's Farm May End With Three Seasons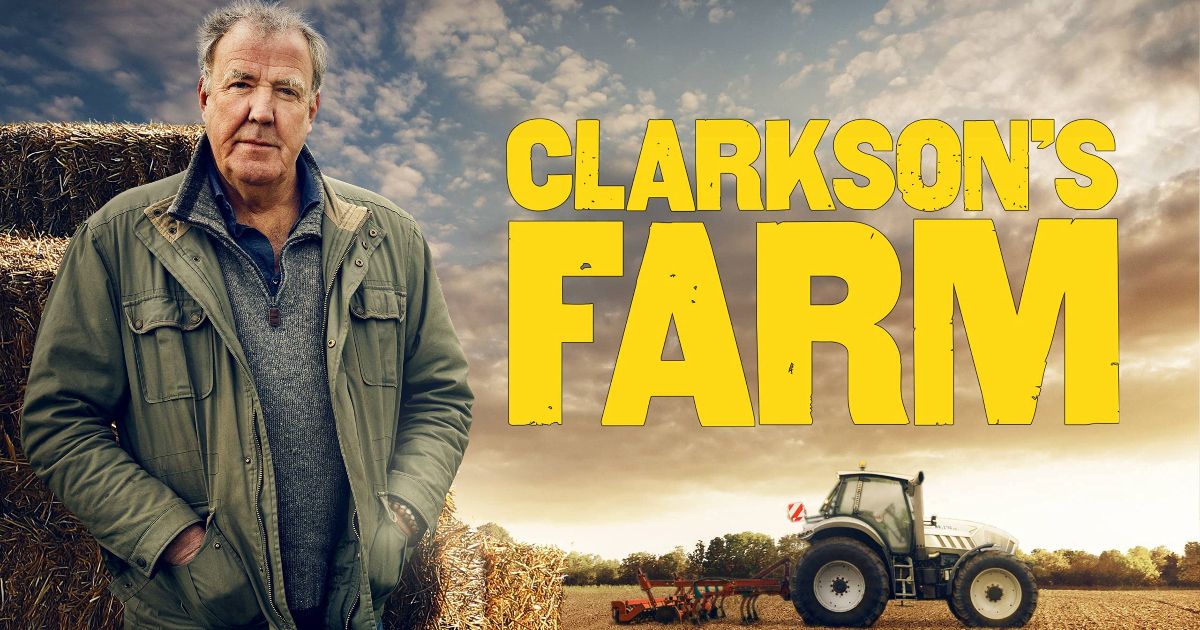 Clarkson's Farm premiered in 2021 with outstanding reviews and audience ratings. Clarkson had purchased a 1,000-acre farm and began to cultivate the land with wheat, herds of sheep, and all manner of things that he didn't have the education for. The show quickly became a comedy of errors, and the people he hired to help him run the farm served as stand-ins, shaking their heads while the audience was surely doing the same at home. People seemed to enjoy watching Clarkson mess things up from time to time. As the television show host became more and more certain that this is where he would retire, audiences became more excited about the show. At the end of the first season, when Clarkson opened his farm's roadside shop, the line for his wares went down the road.
Related: I May Destroy You: Best Songs from the BBC Series
But now it seems Clarkson will be forced to trade in his Lamborghini Aventador for his Lamborghini tractor, as Amazon will not be renewing any episodes of this show as well. Prime Video does still have two more seasons commissioned from Clarkson, so fans will still be able to enjoy Season 2 when it comes out on February 10 and Season 3 when it premieres sometime in 2024. But that will be the last Prime Video will ask Jeremy Clarkson to produce television.
He might find a new home for his programs like he did last time. But other stations will probably be much more cautious to pick him up, considering that this is the second time in Clarkson's career he's been dismissed for unconscionable behavior. Fans are still waiting for the results of this statement, and whether his co-hosts will follow him away from the shows again.